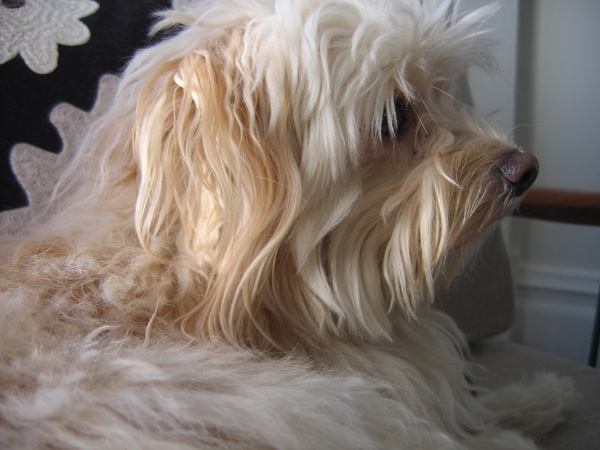 It had to happen eventually…my week off from work has come to an end and I am back in the office again. It was cold, cold, cold when I left the house this morning at 7:00! I'm slooooowly digging through the jobs that piled up while I was gone, answering emails, checking in with illustrators, etc. A nap sounds delightful right now, but instead I am eating a rather delicious apple and doing my best to recall the last three days.
First of all, thank you so much for all the curtain suggestions. I have a lot to think about! Being at home all week was very helpful, too, as it allowed me to see how light comes into the house at different times of the day. I'm thinking that just upgrading the current solution to a better quality fabric will be just the thing.
On Friday night one of my coworkers drove up from Manhattan and picked up our desk, desk chairs, and a lamp. None of them were really working well in this house, and I'd much rather they went to someone who can put them to good use than to just stick them in the basement and let them go to waste. On Saturday, another coworker came to take away our old sofa (goodbye, Falsterbo!). Now he can rehome his old futon and have a more comfortable place to lounge around with his cats, and we no longer have an up-ended sofa sitting in the middle of our bedroom! The whole house is very clean right now, emptied of all excess pieces of furniture (save for one cabinet we need to hold onto until our bathroom renovation is done). It's so much easier to envision a future purpose for each room when the unecessary pieces are removed.
Yesterday afternoon and evening we finally put up our kitchen cabinets! They look fantastic, really. We mostly have open shelving, but I wanted to have some covered areas for storing food. Of course it took us forever (and an unexpected trip to Lowe's, naturally), but at least it's done and I can cross that long-lingering item off of my list.
Photos to come! I had a couple of great scavenging finds this weekend, plus some good eBay impulse buys…