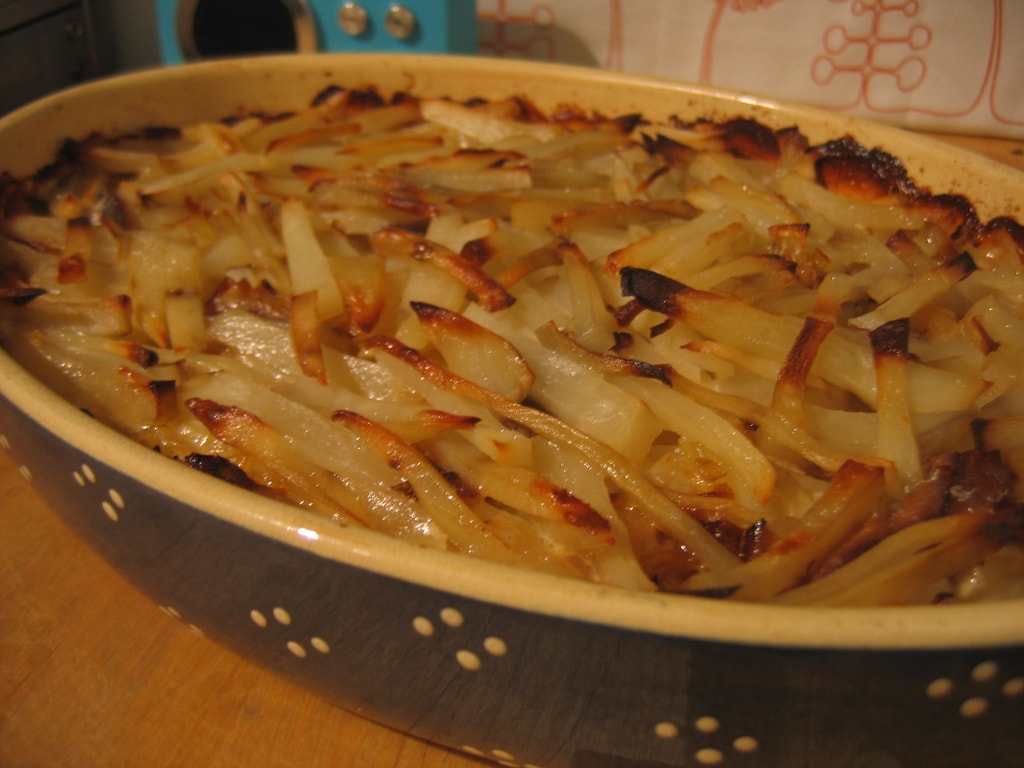 My mother is Swedish, which is a wonderful thing foodwise at Christmastime! Last year, my siblings and I each took over a part of the traditional recipes to help her out a bit. I really enjoyed learning how to cook all of the yummy Swedish Christmas dishes I've been eating my whole life, and I'm looking forward to doing it again this year.
Here is my mother's recipe for Janssons frestelse (Jansson's temptation). So easy, and so unbelievably delicious.
Janssons frestelse (Jansson's temptation)
2 yellow onions, sliced thinly
3 tbsp butter
6 medium raw potatoes, peeled and cut into small strips (julienne style)
20 Swedish sprats/ansjovis (save the brine)*
1-1/2 cups heavy cream
– Saute onion in 1 tbsp butter until nicely browned
– Butter a baking dish
– Layer potatoes, onions, and anchovies (finish with a layer of potatoes)
– Drizzle 1 tbsp of the brine from the can over the top
– Dot with remaining butter (2 tbsp)
– Pour 3/4 cup of the cream over the top
– Bake at 400 degrees for about 50 minutes, adding the remaining cream (3/4 cup) after 15 minutes
Janssons may be covered and reheated at 300 degrees for about 20 minutes or so and kept warm until serving. Aahh!
*Authentic Swedish ansjovis (available at IKEA and specialty food stores, a common brand name is Abba) are larger and much less salty than the "anchovies" we buy here. They are actually sprats (a different kind of fish), pickled in sugar, salt and spices. If you can't get to IKEA or find true Swedish ansjovis elsewhere, you can use good quality Italian anchovies. Use the same number—the saltiness makes up for them being smaller. The taste will not be absolutely authentic, but it will still be yummy!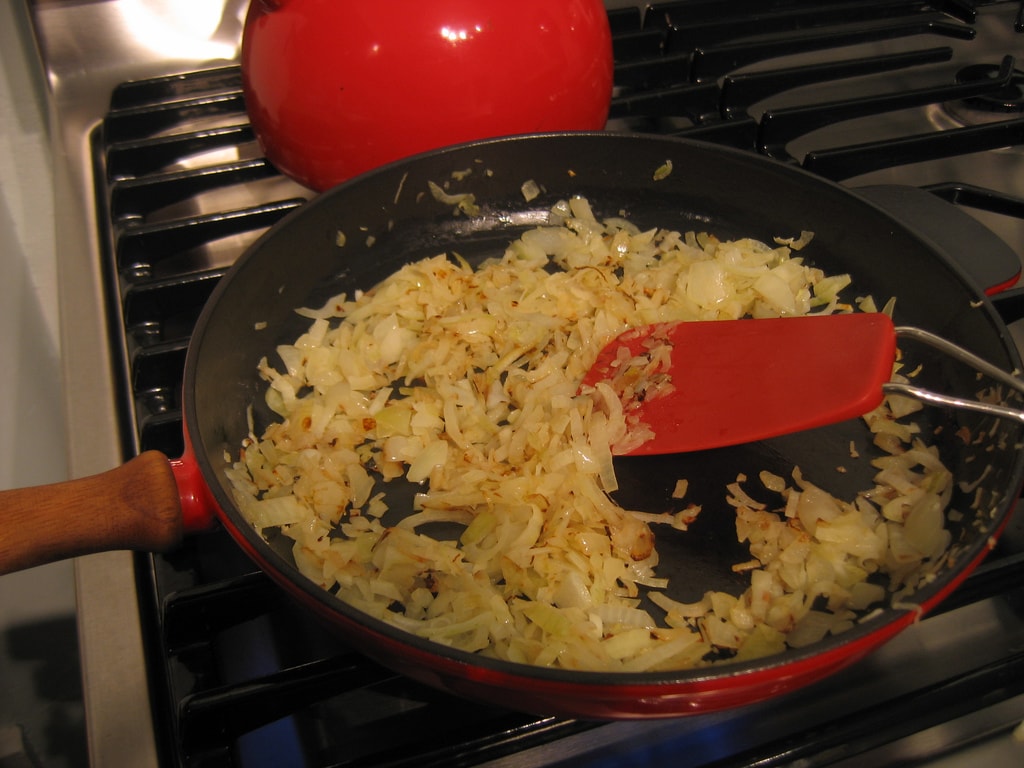 Brown the onions in plenty of butter.
All ready to go in the oven!