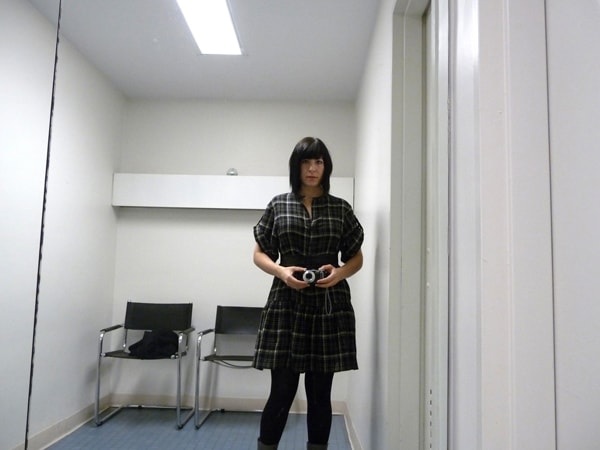 I'm telling you, if I had owned these clothes when I was 17, I would have worn them every single day. Opaque black tights? Check. Calf-height, flat-soled boots? Check. Oversized, belted plaid flannel shirt dress that's kind of unflattering (but who cares because it was cheap)? Check, check, check! Seriously, this is all sooooo Anna-in-1992, and it's making me really, really happy.
I hope I never grow up and start buying clothes at Ann Taylor.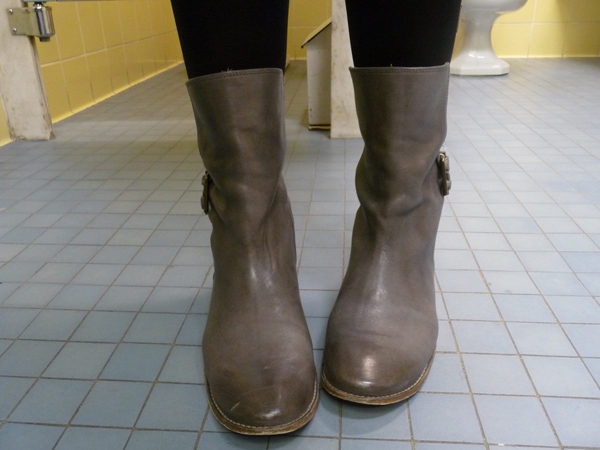 Also, if you don't already own a pair of gray boots, I highly recommend these.
Oh, and another thing: I was just marveling this morning over the difference in the quality of opaque tights in 2008 vs. 1992. I clearly remember getting maybe 4 wears out of a pair of tights back then before they started to fall apart, usually beginning with the seams in the crotch area. (Do you remember this, Nicole?) These days, I can own a pair of tights for years without getting so much as a hole in the toe. Nice! Of course, these advancements in quality would mean that I could never achieve that naturally-ripped-and-held-together-with-safety-pins effect I used to love so much, but I think I'm over that particular look by now.