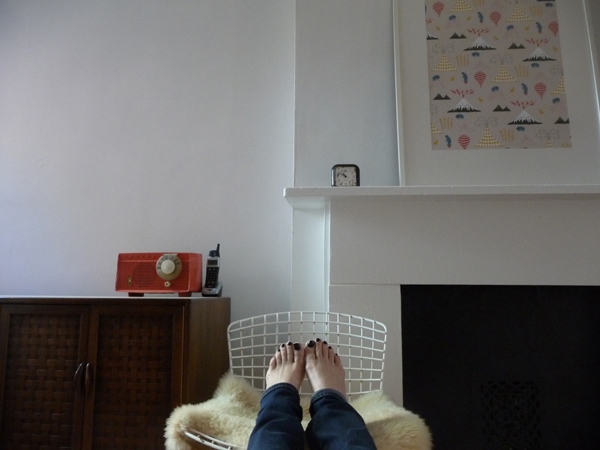 We finished the guest bedroom more than six months ago, but we still haven't had any guests. Boo-hoo! Until someone deems us worthy of visiting, I've decided to make a point of hanging out in the guest bedroom from time to time. It's nice in here!
The salmon-pink plastic Philco radio on top of the credenza still works. I bought it years and years ago at a stoop sale in Brooklyn for $5. I love the sound of old transistor radios, especially to listen to baseball games (even though I have no real interest in baseball). Insta-nostalgia.
I wish I could remember where I got the little clock on top of the mantel. Probably at another Brooklyn stoop sale! I've had it forever. (The poster, of course, is from Elisabeth Dunker of Fine Little Day.)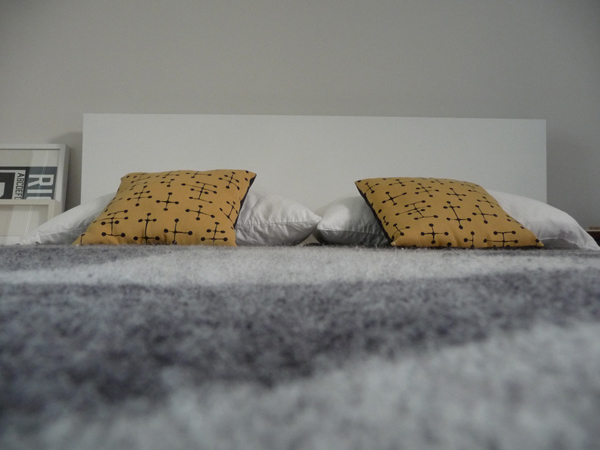 Now doesn't that look like a nice place to take a nap?