About a half an hour ago, the rabbit (I'd taken to calling him "Hank" after Charles Bukowski, who I've always thought has a very rabbit-like face) was reunited with his original owner.
I don't know if this is is a happy ending or not, but that's the thing with lost pets—you can't control who lost them in the first place. I hope for Hank's sake that he's safe and taken care of now that he's back at home.
At least I know this rabbit had four days of total love and luxury. That's the best I could do.
I'm going to miss him a lot.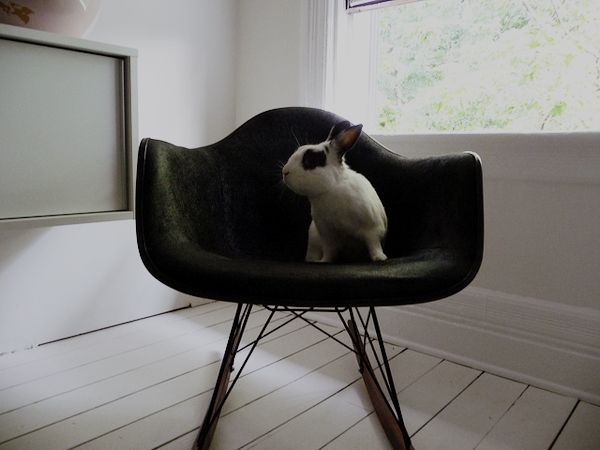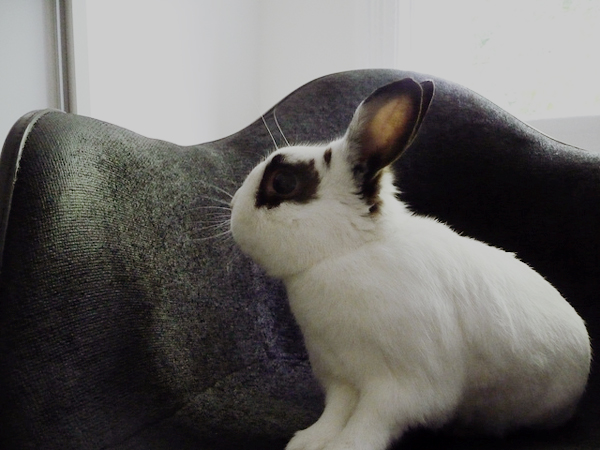 If you've ever wanted to watch a 3-minute video of a very sweet rabbit eating kale and getting an ear rubdown, this is your chance:
Thank you to everyone who helped spread the word about Hank, and to all who offered advice and support while I took care of him.