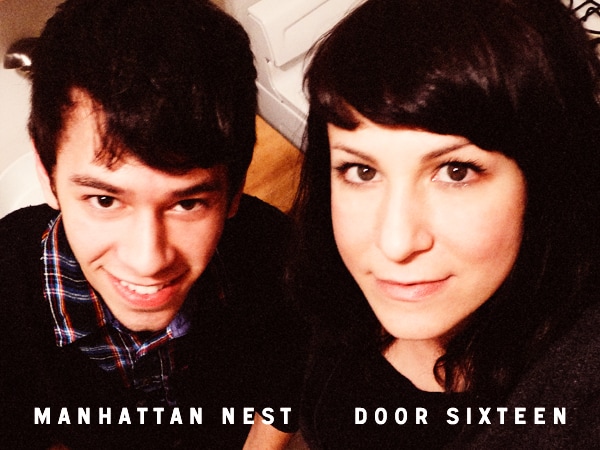 No, I don't have a secret son or a much-younger brother, that's Dan from Manhattan Nest! We've been hanging out a bit lately, and let me tell you—I think we're ready for our own TV show. About what, I have no idea, but is that really important? I'm sure we can come up with something.
I'm sure this is going to make Dan blush, but you know what? Aside from being super-smart and funny, he is just one of the nicest, most considerate people I've ever met. He's a really good gift-giver, too. As if buying me Amy Sedaris's new book, Simple Times (OH MY GOD, IT'S SO FUNNY), wasn't enough, do you know what he gave Evan and I for Chrismukkah? You'll never guess…
We each got our own Clarisonic. No, seriously. Can you even? Evan and I are going to have the cleanest pores on the planet, and it's all thanks to Dan.
I, on the other hand, am horribly thoughtless. You know what Dan got in exchange? He got the honor of baking banana bread with me at 10:00 at night. Cool, right? Okay, and a cup of coffee. And I wrapped up some of the banana bread for him to take home. Come to think of it, he also got to spend an awful lot of time snorgling Fritz and Bruno (they love him), so I guess he made out pretty well. Maybe I'll even let him renovate my kitchen, too, if he's lucky.
Thanks for being a good friend, Dan. I'm glad I met you. 2010 was the year of Manhattan Nest, and I predict all good things for you in 2011.