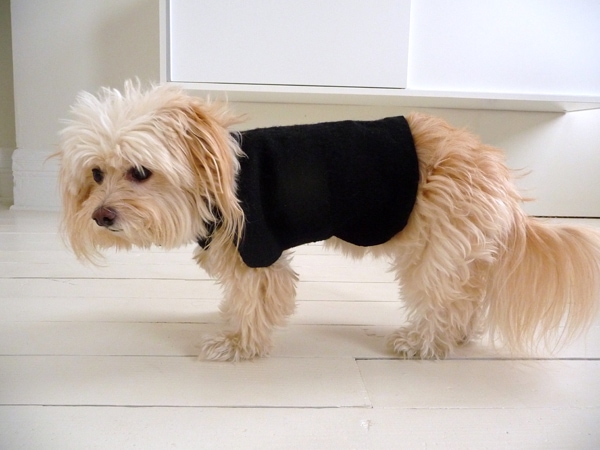 I've been squirreling away Evan's old wool sweaters for a while now—the ones that are too nubbly or moth-eaten for Goodwill—and I turned one of them into a sweater for Bruno. I'm not big on pet fashion, but Bruno is one of those dogs who likes wearing sweaters in the winter, even just to hang out on the sofa. (Fritz, on the other hand, despite being perpetually cold, loathes wearing sweaters. Go figure.)
Making a dog-sized sweater out of a human-sized sweater is super easy. There's barely any sewing involved, even—just a few simple stitches.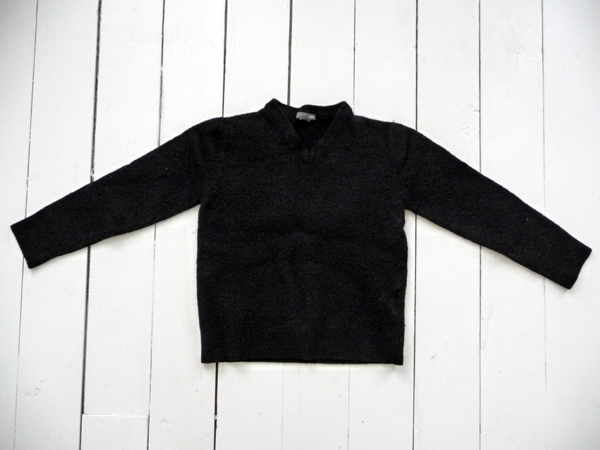 The first step is to felt a wool sweater. In addition to making the sweater toddler-sized, this will make the wool thicker and denser, and keep it from unraveling or needing hemming when you cut it. A trip or two through the washing machine with HOT water should do the trick. Don't use detergent, and just to be safe, stick it inside an old, zippered pillowcase to protect your washing machine from shedding fibers. You can put it in the dryer, too (leave it inside the pillowcase), or let it air-dry.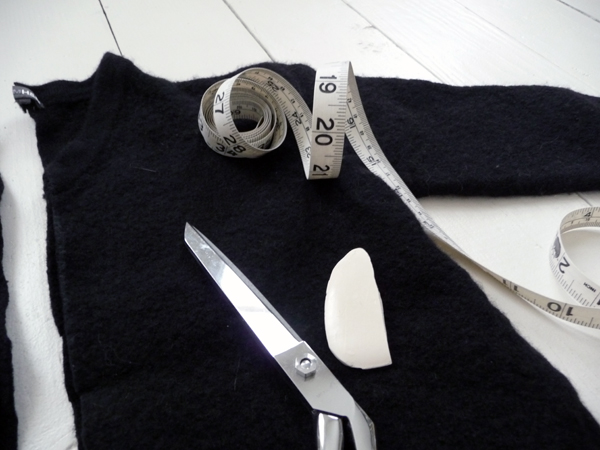 You've probably already guessed as much, but this project is best suited to dogs under 15 pounds (unless you're sewing together multiple sweaters, but that's another project entirely). For a little 10-pounder like Bruno, cutting the sweater right down the center gave me just the right amount of fabric. Measure your pooch around the middle, subtract a few inches, and adjust your cut accordingly.
Cut off the arm. The armhole will become the neckhole. Don't worry about keeping the seam or anything, just cut where you think makes sense. Try the sweater on your dog, and see how it fits. Bruno doesn't like fabric around his front legs, so I trimmed that area back a bit and rounded off the corners. Just keep trimming and shaping until the sweater looks and feels right on your dog.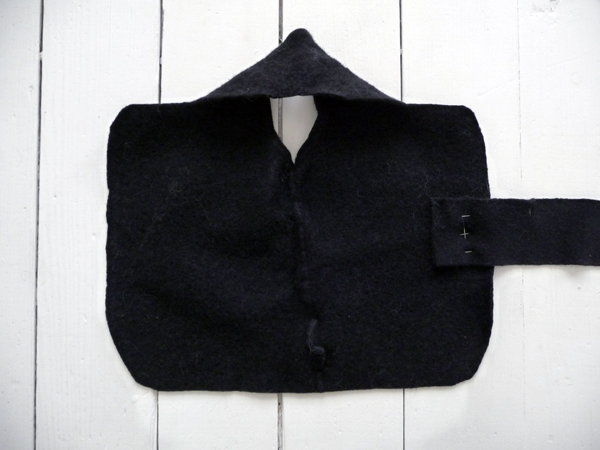 Use a section of the arm to create a belly strap. Stitch it in place on one side, check for fit on your dog, and sew the other end down. You can add decorative buttons or a Superman applique or blanket-stitch the edges if you want, too.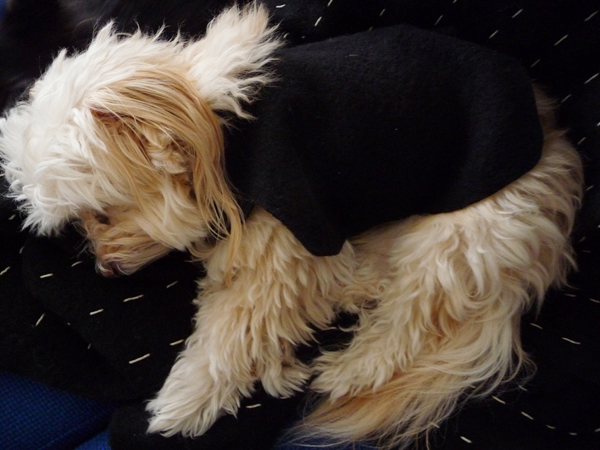 Put the sweater on the dog, then put the dog on the sofa. Make a cup of tea, put 30 Rock on Netflix, and snuggle up.