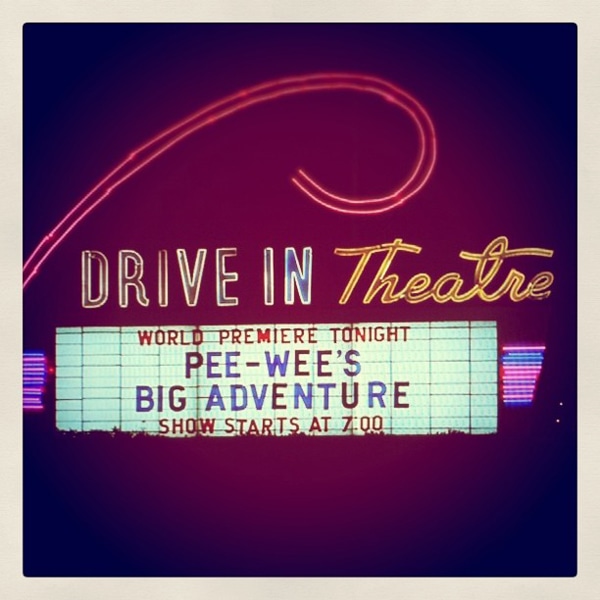 Late last night one of my all-time favorite movies was on, and about 45 minutes in I decided to start taking screen caps with my iPhone. I wish I'd started at the beginning! I can't even say that these are my favorite scenes, because really? EVERY scene in Pee-wee's Big Adventure is the best scene. It's like a completely perfect movie. If I had to guess, I'd say I've seen it upwards of 100 times…and yet, it's still not enough.
The first time I saw Pee-wee's Big Adventure was in 1985, when it first came out. My brother Gordy was home from college, and he could not stop talking about it. He took me and our mother to see it at Upstate Films, the local independent theater (remember, Pee-wee's TV show didn't start until a year later, so at that point he was mainly an underground/cult phenomenon—and nobody knew who Tim Burton was yet, either). I screamed when large Marge did her thing, of course, and choked with laughter during Pee-wee's big shoe dance. A lifelong love of Pee-wee (and of Tim Burton and Danny Elfman, too, though I didn't realize it until a few years later when Beetlejuice came out) was born that night.
I strive to be a little bit (or maybe a lot bit) like Pee-wee, and I still wish every day that my mornings could be like this. Yes, the décor and everything (Nerd-alert: Pee-wee has an Eames DKR chair in his kitchen next to his stove—check out its cameo at the 4:40 mark!).
Maybe I need to start keeping a roll of Scotch tape in the bathroom just in case.