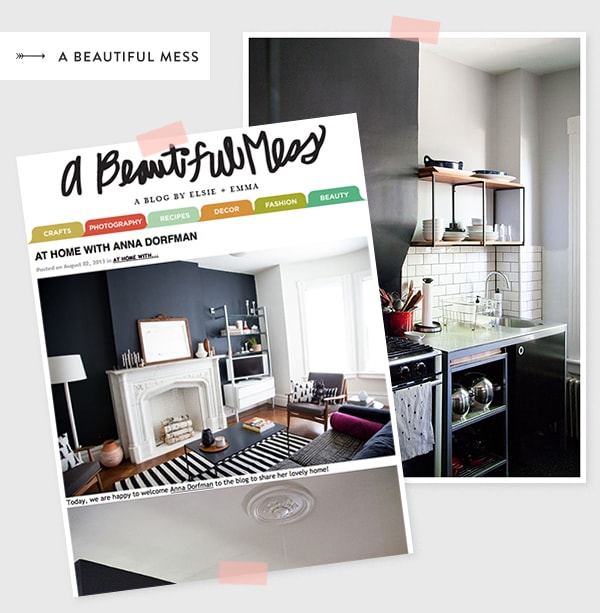 The ladies at A Beautiful Mess recently invited me to participate in their "At Home With…" series, and rather than submit a bunch of my own I-only-shoot-in-automatic-mode-with-a-point-and-shoot-camera-style snapshots, I asked my friend Ilenia Martini to shoot some photos of my house. Ilenia is such a great photographer (she also took my bio photo, and you may have seen her work recently on sfgirlbybay), and I knew she'd be able to show my house in way that I'm not capable of. The result is really beyond what I could have dreamed! A bunch of the photos she took are now up over at A Beautiful Mess, as well as an interview with me that gets into my feelings about owning a home in the City of Newburgh — and my feelings about home renovation in general.
My only regret is that Ilenia didn't shoot the entire house! We were mid-heatwave, and I asked her to sneakily avoid getting any air conditioners (and piles of tools and construction debris…) in the pictures. I'll have to lure her back with iced coffee and bagel sandwiches and get her to shoot the rest in the fall!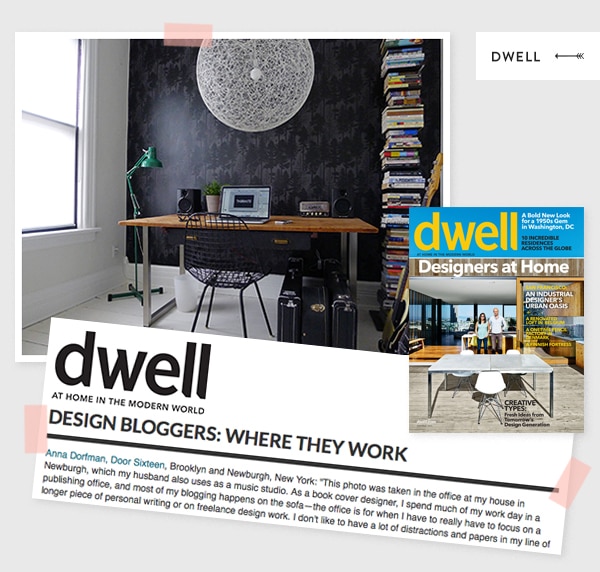 My house also made an appearance on the Dwell website last week in their feature on where design bloggers work. It always makes me happy to see my father's old drawing table make the rounds; it's very special to me. If you look closely at the screen of my laptop, you can make out what I was working on that day — the logo for Evan's new band, Thermite.
If you have the September print issue of Dwell, you can find a few blurbs from me about products I love and my own trend forecasts (which is something I don't actually like to do, but when my favorite magazine asks a question, I'll answer it). I didn't get a cool illustration of my face like the other bloggers who participated, but I'm too excited to see Daniel in there to care!! It's a great issue all around, though, and I'm always happy to be asked.