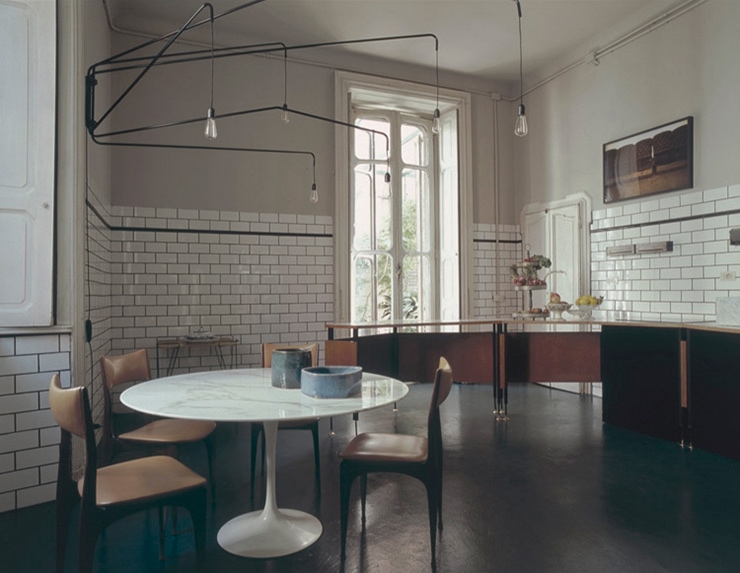 Yeah, I could live there is a D16 feature wherein I post pictures of homes I want to break into, kick out the inhabitants and move in. In this special Saturday edition, we're visiting a home in Milan designed by Britt Moran and Emiliano Salci of Dimore Studio.
First, the kitchen. Oh my. That tile! And the shade of gray on wall is just perfection. Who has a kitchen that big? I could just live in the kitchen and be fine.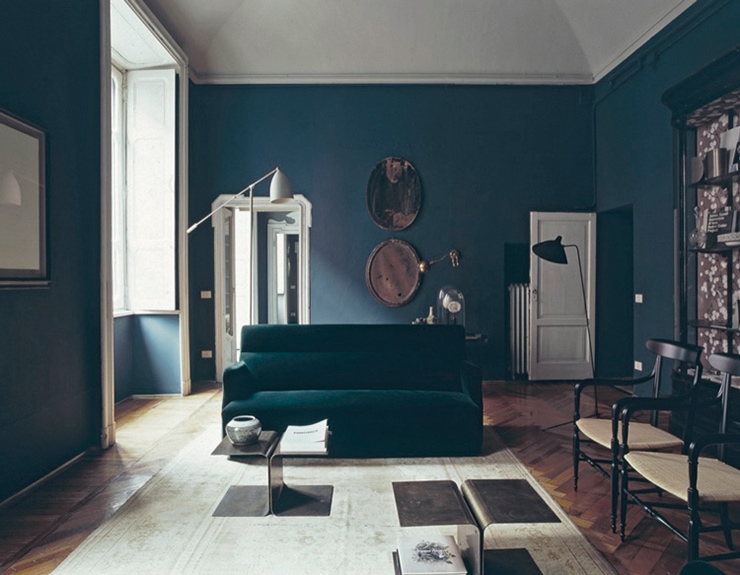 What do you think that wall color is? And how badly do you want those herringbone floors? Ridiculous. Even the exposed pipes are beautiful.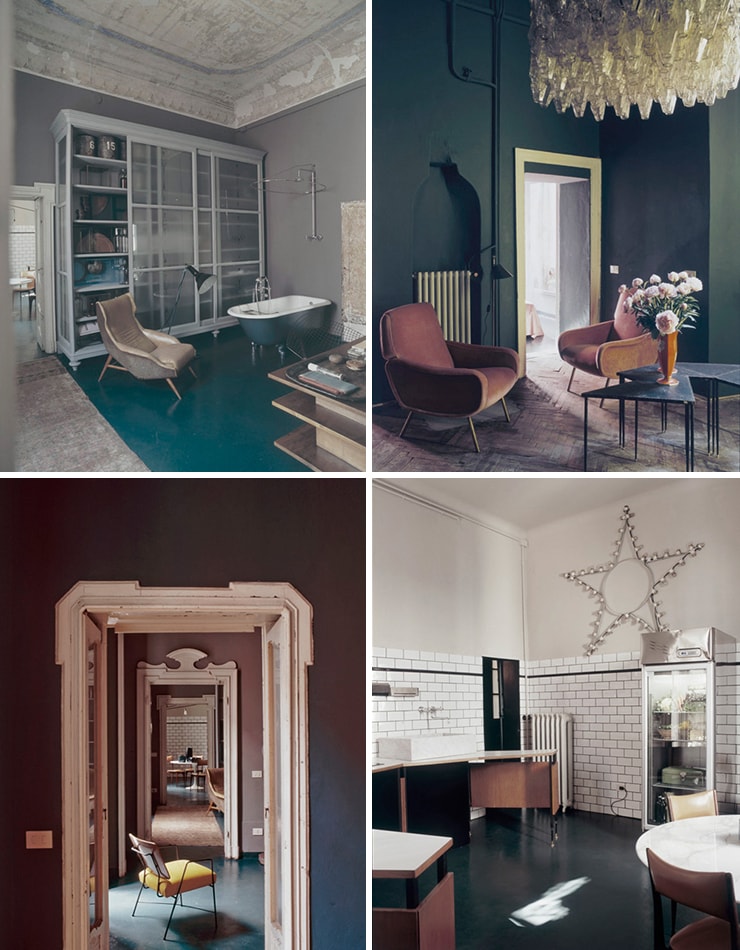 Is that a bathtub the living room? Or is it a bathroom with a living room in it? Who knows! I wonder what that floor is made out of. Stained and polished concrete, maybe. Sigh…the dusty pink velvet chairs…sigh…sigh.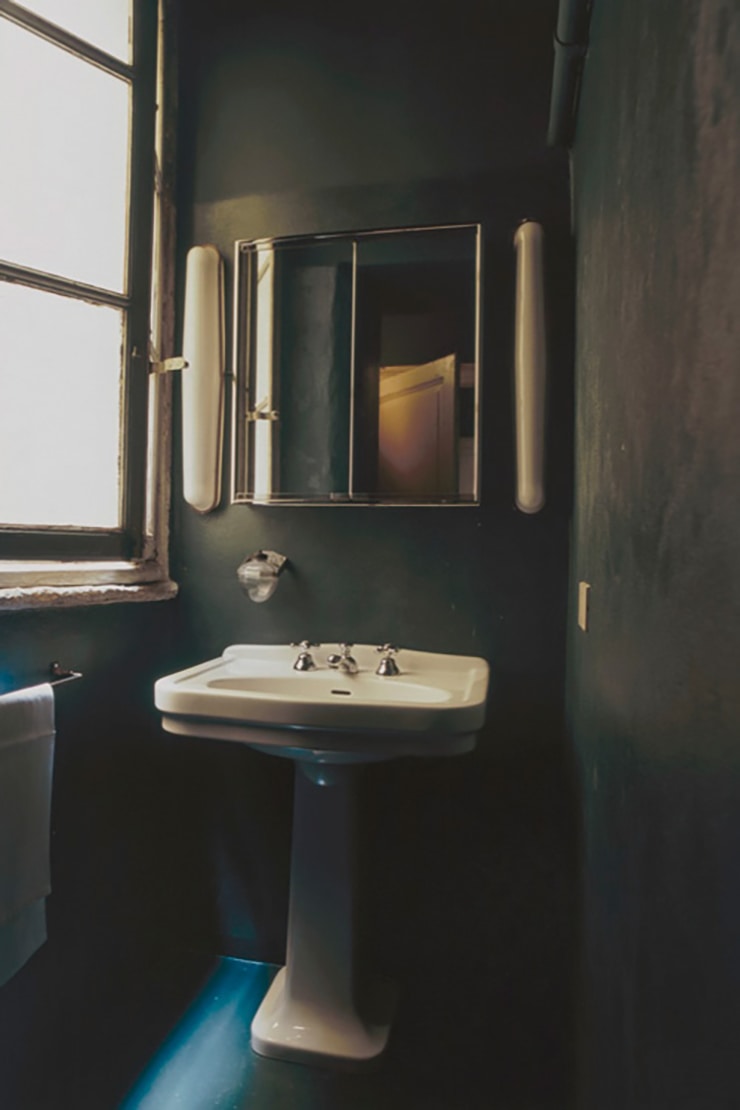 It's worth mentioning that the photography here is amazing, too. This bathroom could easily look like a depressing tenement bathroom from the 1930s, but…well, actually, it does look like a depressing tenement bathroom from the 1930s, but in a very beautiful way. Without the typhoid fever.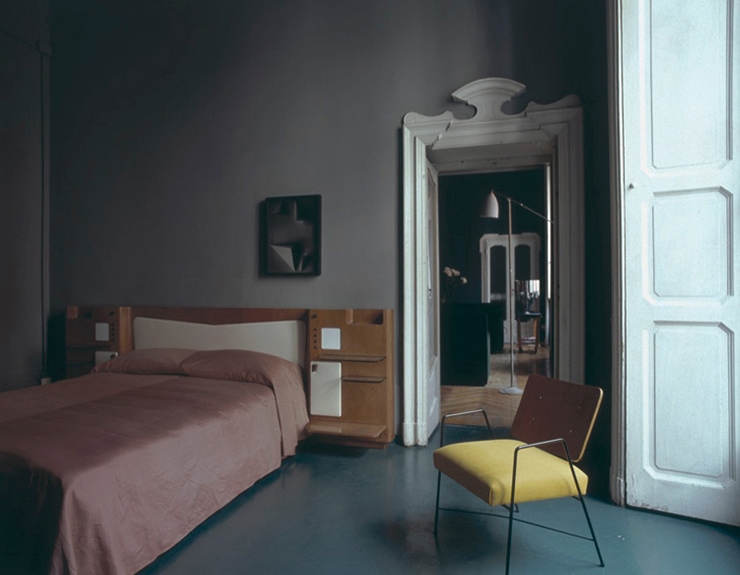 And finally, this bedroom. The moldings are phenomenal, aren't they? The pink coverlet and the yellow chair look incredible together—I love this entire color palette. So soft and warm and cozy. You can see more of this amazing home on Dimore Studio's website.
Happy Saturday!
All photos via Dimore Studio, Milano.