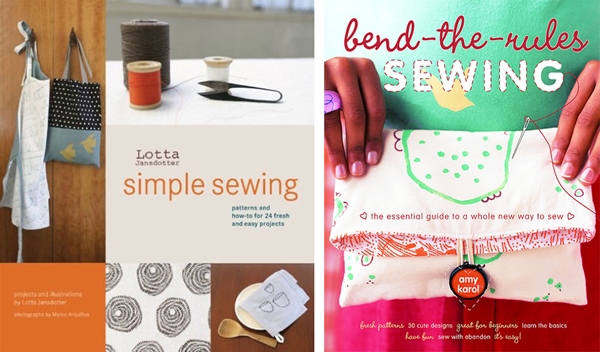 I have two lovely new books to encourage me to sew:
1. Simple Sewing by Lotta Jansdotter
2. Bend-the-Rules Sewing by Amy Karol
I have so many projects around the house to work on, but not until I make at least one little bag with a fancy button that's just for show.