We got an early start yesterday and drove down to Paramus to pick up our Elfa shelving from the Container Store. We got there within 10 minutes of the store opening, which was wise—if you get there in the middle of the day on the weekend, the wait time for all things Elfa can be as much as 2 hours! As it was, we were in and out in 15 minutes.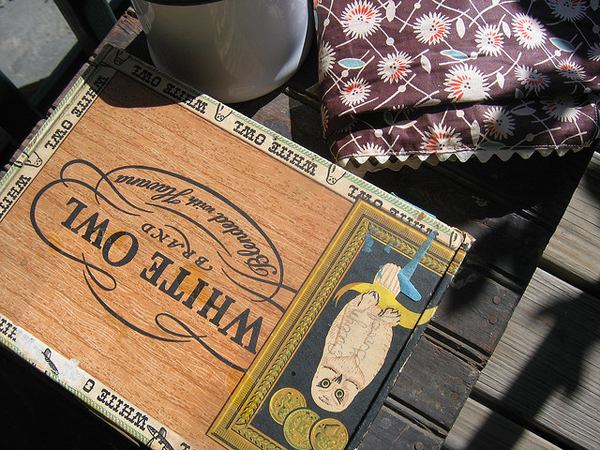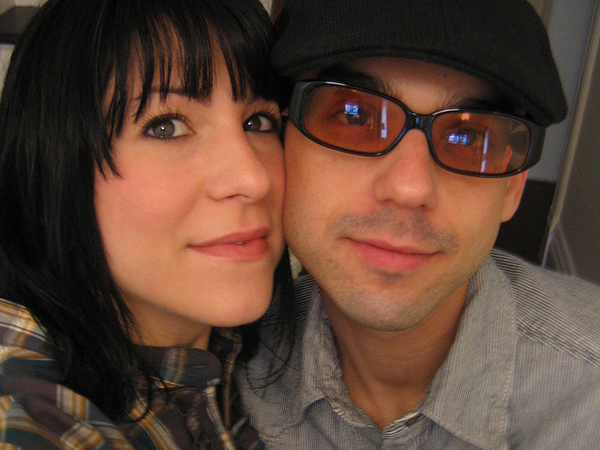 After the obligatory IKEA side trip (I don't think it's possible to go to Paramus and not go there, even if you don't need anything—of course, 5 steps into the Marketplace, you find a dozen things you suddenly need after all, which is why I have about 900 mugs in my kitchen), we did a quick Trader Joe's run, followed by the usual gas fillup (gas is a bit cheaper in NJ than NY). As we were leaving the gas station, we saw a sign for a garage sale off of the main road. We followed the arrows through a Paramus suburb (which was nicer than I'd have thought it would be, mostly early-1900's kit homes) and found the sale. It was the kind of garage sale I remember there being 10-15 years ago, before everyone sold all of their good old stuff on eBay.
I found an apron made of really lovely fabric that I'll most likely salvage for another use (bag? pillows? wee curtain?), a pretty white enamelware pouring cup, a resuable Old Dutch shaker (never used, product literature from 1948 tucked inside) that I'll use for baking soda for cleaning, a White Owl cigar box, and a great old storage trunk made out of old fruit crates with a beadboard lid. All this for $20! I love garage sales.