I am the worst photo-taker, really, and my camera is having problems, but I did my best to take some photos of the kitchen. It looks much warmer and cozier in person!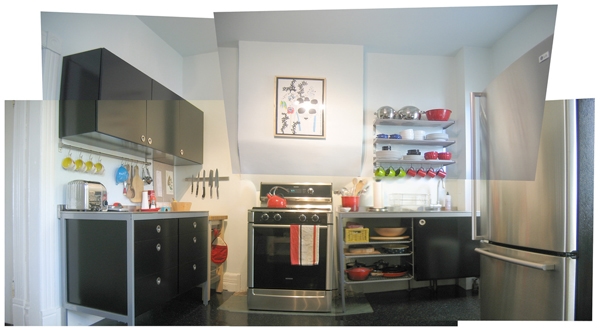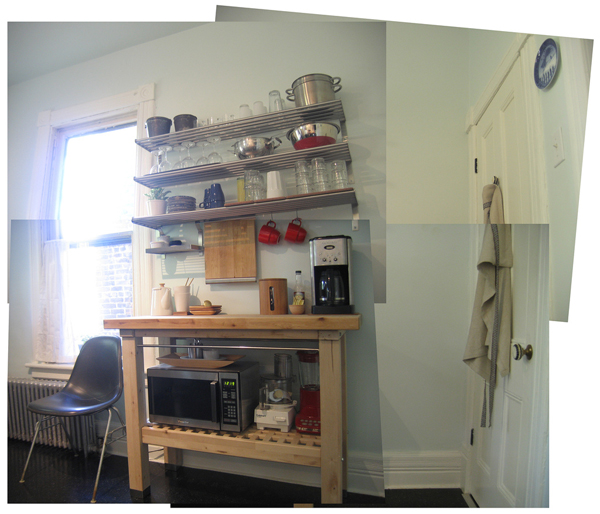 Everything is freestanding, which is wonderful in an old house with seriously "wavy" walls. We originally chose these Udden units from IKEA thinking that they would be a temporary measure (we had to make a working kitchen before we could move into the house!), but we wound up loving them. The black VCT floor was another costsaving measure that came out looking pefect for this space. Everything was planned around the old hearth (where the Marimekko print is hanging), and under the range you can see the original green slate we unearthed. We tried to keep the kitchen simple, functional (it's wonderful to cook in there!), unpretentious, and bright.
Oh, and here are some photos of what it looked like BEFORE. It was totally and completely revolting. The photos don't do it justice, it was like a kitchen in an abandoned bus depot.