Part three of my house's birthday retrospective is dedicated to the little spaces that are so often forgotten: The closets, hallways, pantries, entryways, and other areas that we take for granted by rely on constantly. In my mind, these tiny "rooms" are easy to renovate—because they're so small, right? Well, as anyone who's ever groomed an emotionally sensitive bichon/Chihuahua mix can tell you, smaller isn't always easier. You get sweaty and gross faster, everything is a mess, you're on top of each other, the ladder won't fit right, the drill is too big…ugh.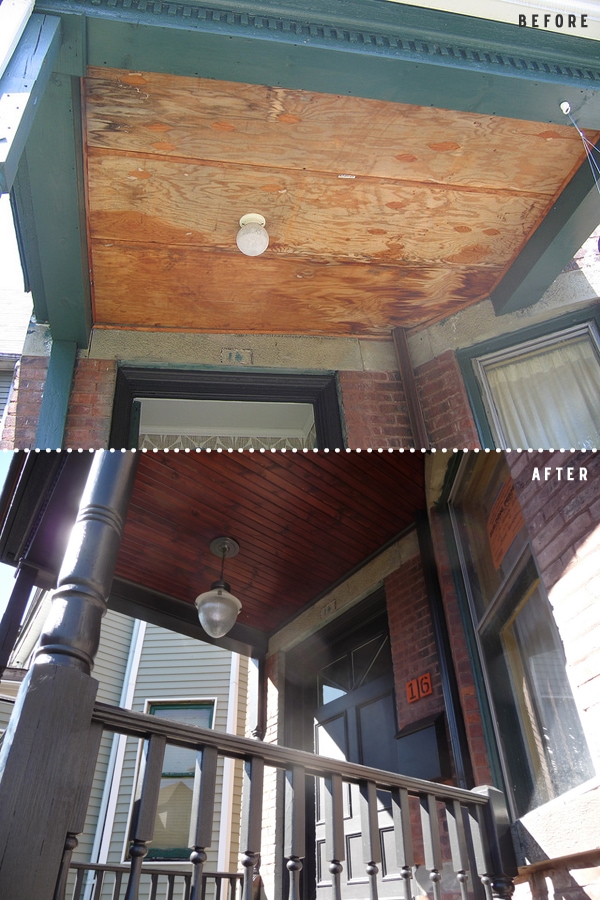 More porch ceiling photos here…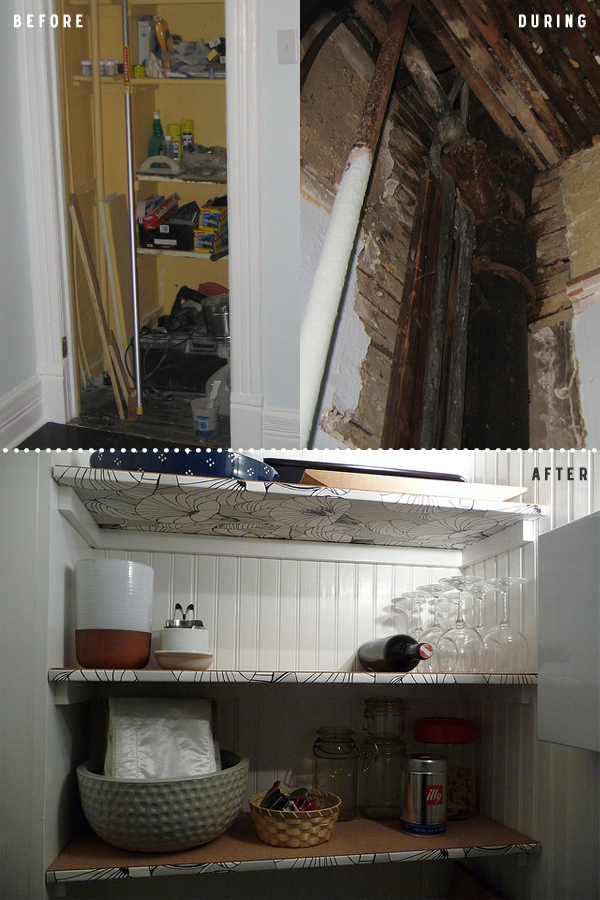 More kitchen pantry photos here…

More dressing room photos here…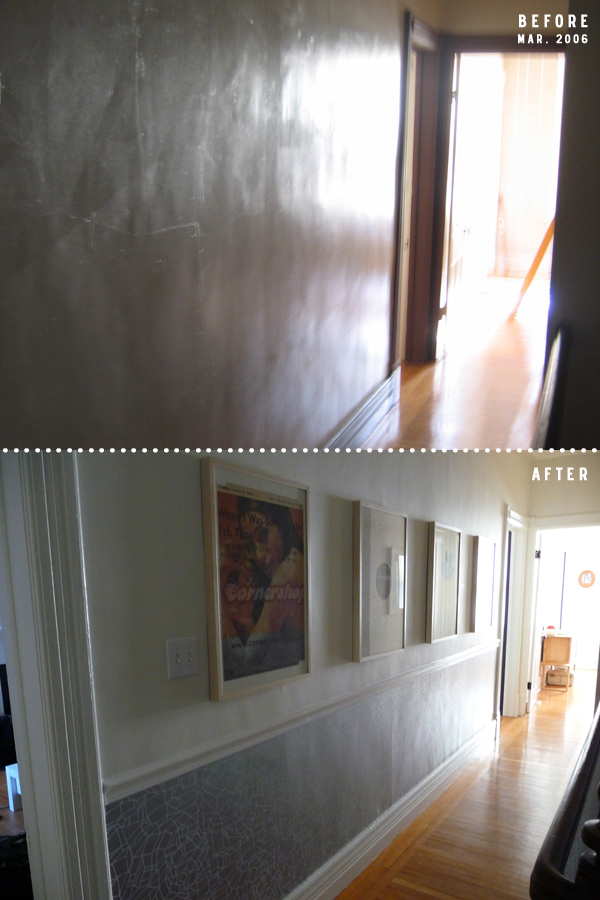 More upstairs hallway photos here…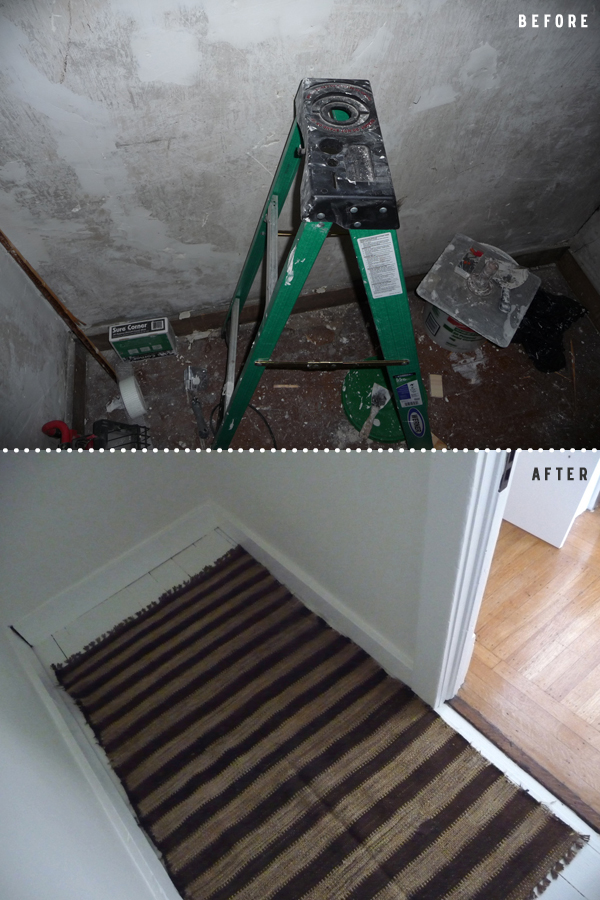 More hall closet photos here…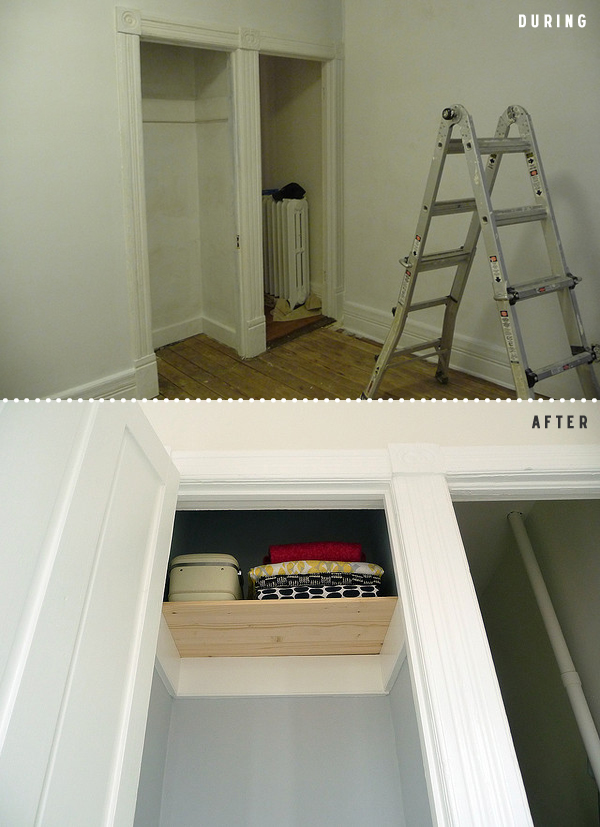 More office closet photos here…

More downstairs hallway photos here…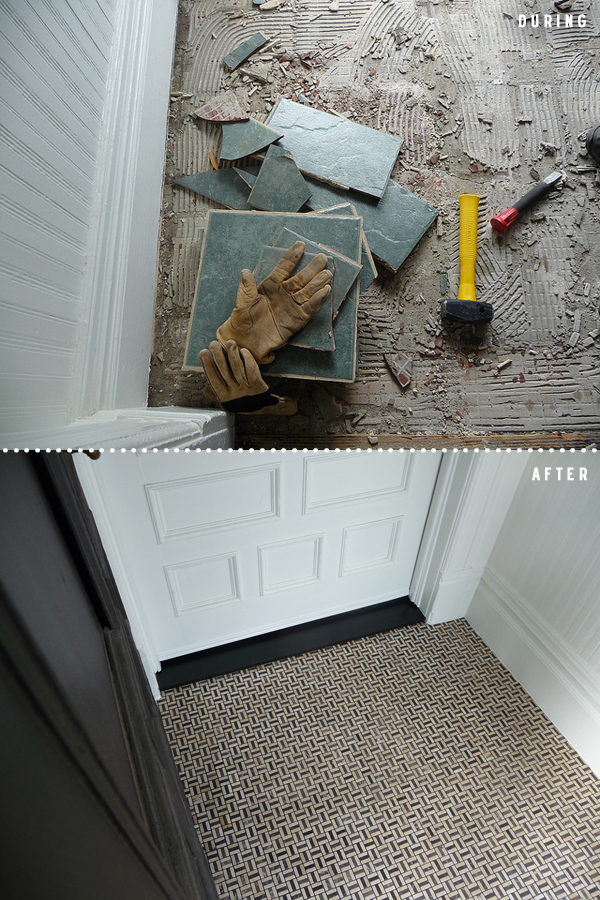 More vestibule photos here…
I regret that I don't have a real before photo of the vestibule. It was awful. Picture brown fake-wood paneling and lots of peeling green paint. And graffiti.
It's funny, as satisfying as I know it will eventually be to look at progress photos, sometimes I feel like I can't bring myself to take pictures of things in my house when they look truly, truly awful. Before we embark on any projects, Evan always asks me if I want to take a before shot, and so often I decline. He checks to see if I want to stop and take photos as we progress, too, but if I'm feeling frustrated or tired or dirty or crabby (which is a lot of the time, frankly—home renovation will do that to you), I just don't want to. I always regret it later, of course, so lately I've been trying to get better about documenting what we do as we do it.
Stay tuned for part four!
See also: Five years ago, part one. / Five years ago, part two.