Five years ago this month, Evan and I were living in agony as we waited…and waited…and worried…and waited some more to hear about whether we were indeed going to be able to buy our house. The entire home-buying process was an huge, complicated mess that dragged on for months and came directly on the heels of having had two other near-buys (in Newburgh and across the river in Beacon) thwarted for various reasons. We felt sick and sad all the time. Buying a house in an economically depressed area can often be a challenge, but we stuck it out, and after much emotional upheaval, we finally closed on our house (in the middle of a snowstorm, the day after our car died).
I can't imagine going through the process of buying a house again, but I'm still glad we did it.
These before and after photos aren't all shot from the same angles, but I think they're still fun (and dramatic!) to look at. Some were taken in January before the people who were renting the house at the time moved out, and some are from after we'd started ripping holes in the walls and generally making a giant mess out of everything, including ourselves.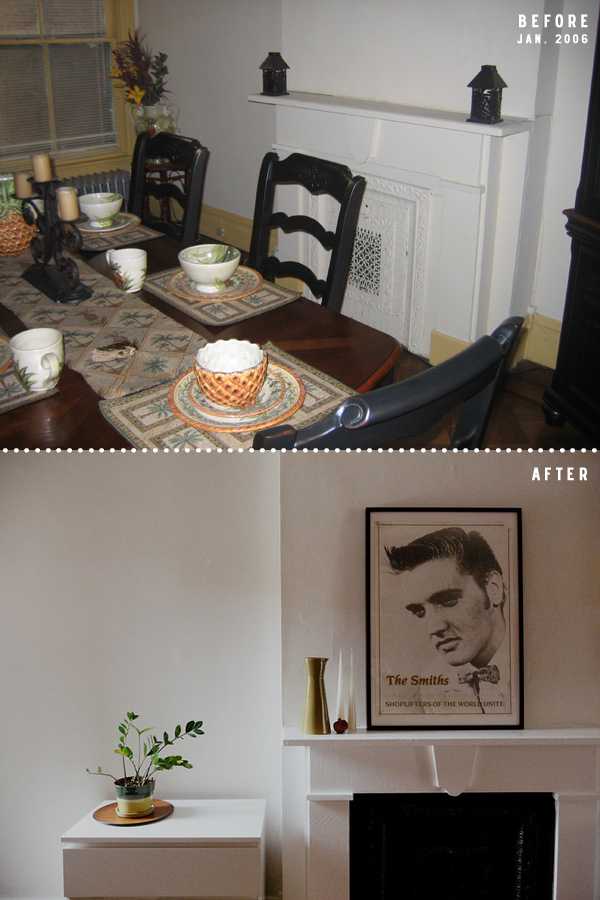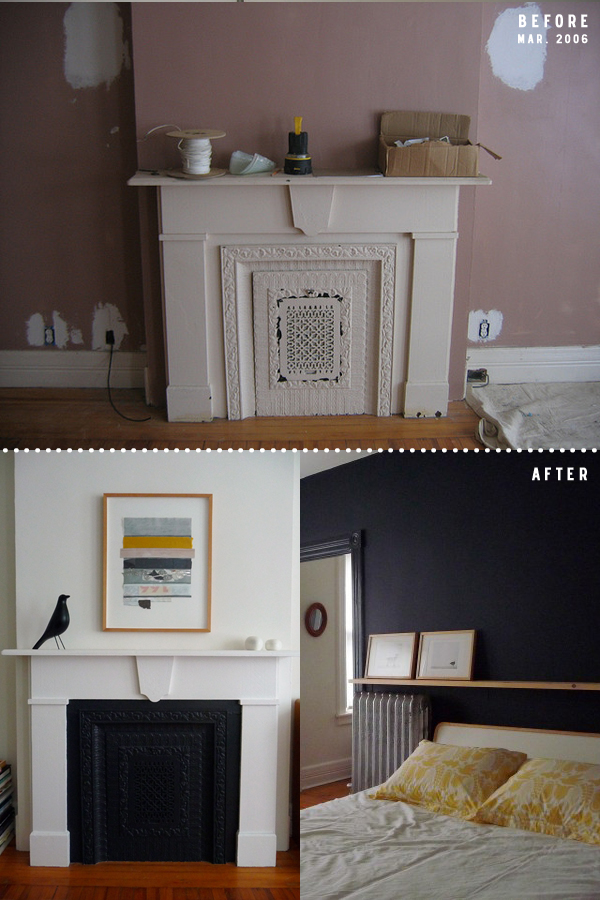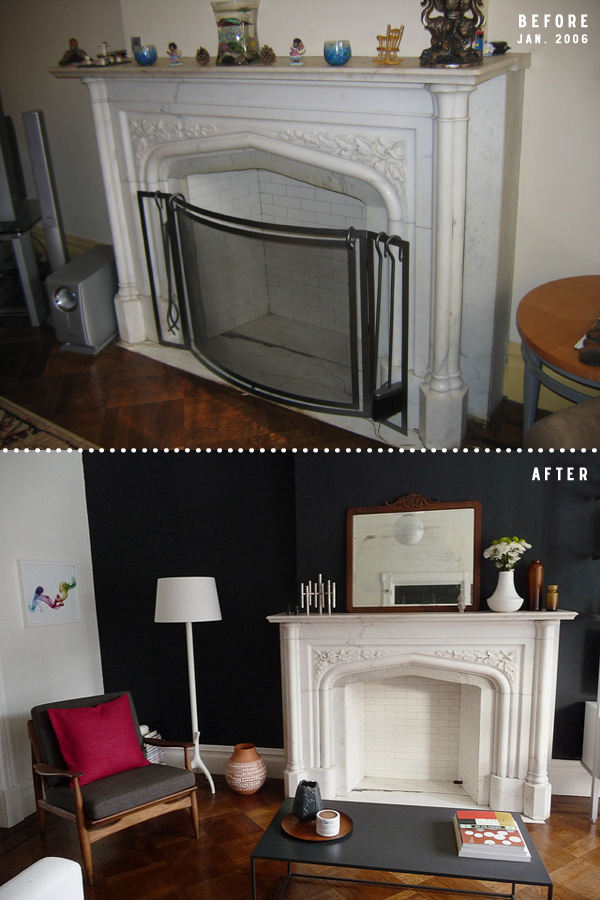 Stay tuned for part two!