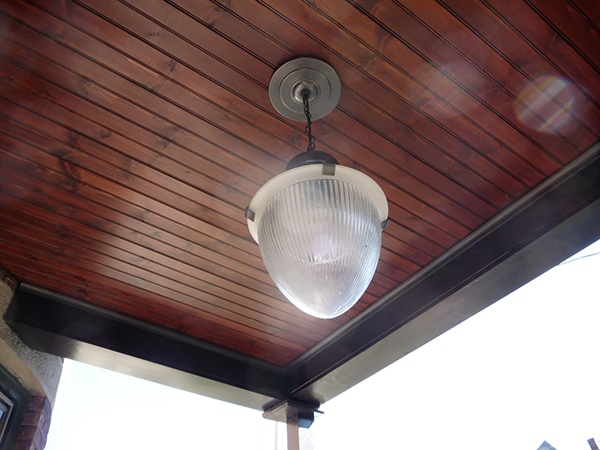 Look! We have a new porch ceiling! And a new porch light! Yes, I know the light is very traditional, and it's really a bit too "faux-old" for my taste—but it does suit the house quite well, and the scale of it is right. Our porch is high off the ground, and small overhead lights look out of place. (By the way, we bought it at Pottery Barn on clearance and then squirreled it away in the basement for a year. They don't have it anymore, sorry!)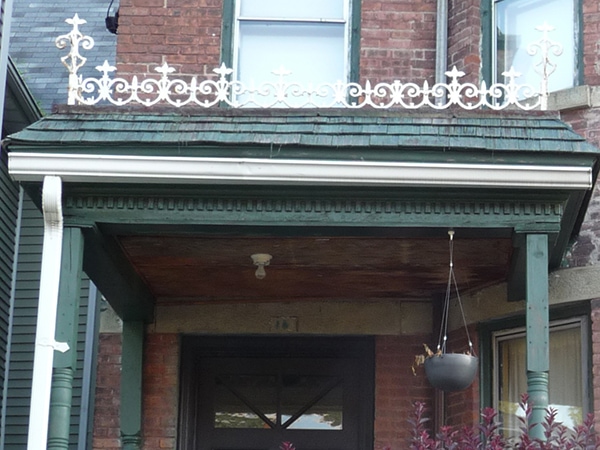 Here's a gross before shot. As you can see, the current situation is definitely an upgrade from rotted plywood and a bare bulb.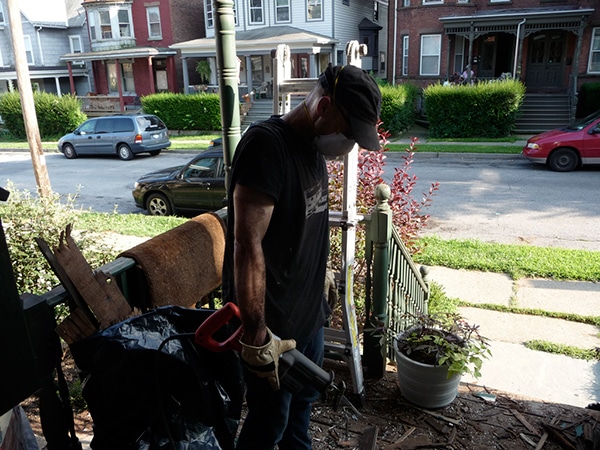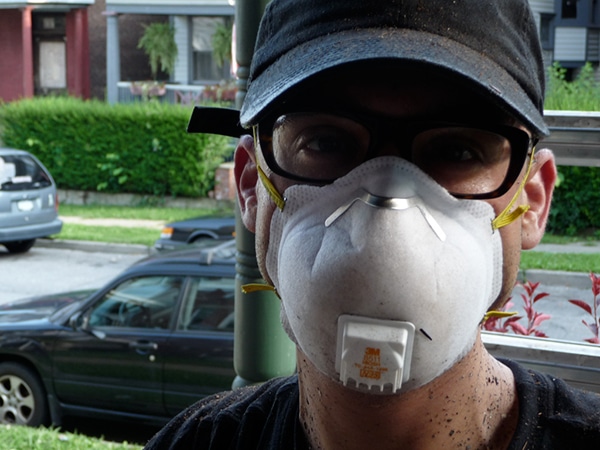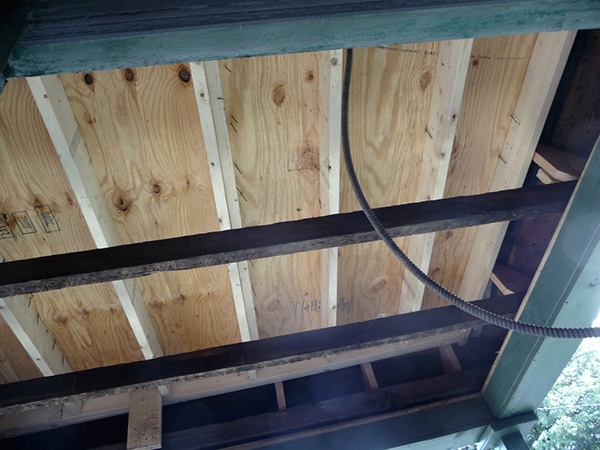 Sorry I don't have many "during" shots! The demo took forever (not that I had anything to do with it—I left the dirty work for Evan). It was disgusting and marked by the discovery of a wasp infestation.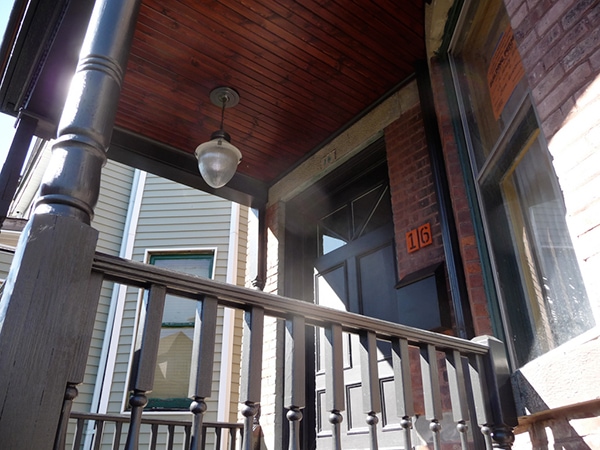 The new ceiling is tongue-and-groove pine beadboard. We put it up using a nail gun and an air compressor, which was SO FAST AND EASY. I applied two coats of oil-based ZAR Wood Stain in Dark Mahogony, then a coat of ZAR Ultra Max polyurethane in a satin finish.
(And yes, that's BLACK trim you see! More exterior renovation photos to come…)