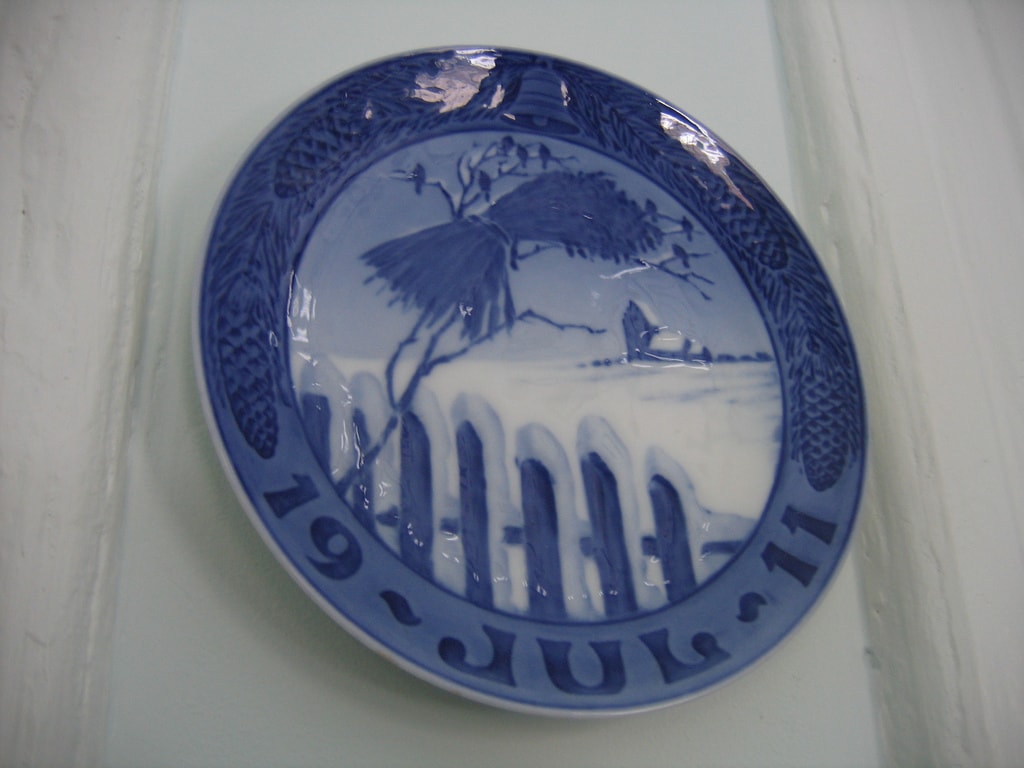 This morning in our house—the decorations are subtle. No tree this year, just wee Jultomte and Julbok, with some floating silver glass balls in the fireplace. My grandmother's Christmas plate from 1911 (it hangs in our kitchen all year long, but only today is it appropriate). It still feels like Christmas!
Christmas Eve at my mother's house was more festive, as is always the case when children are around: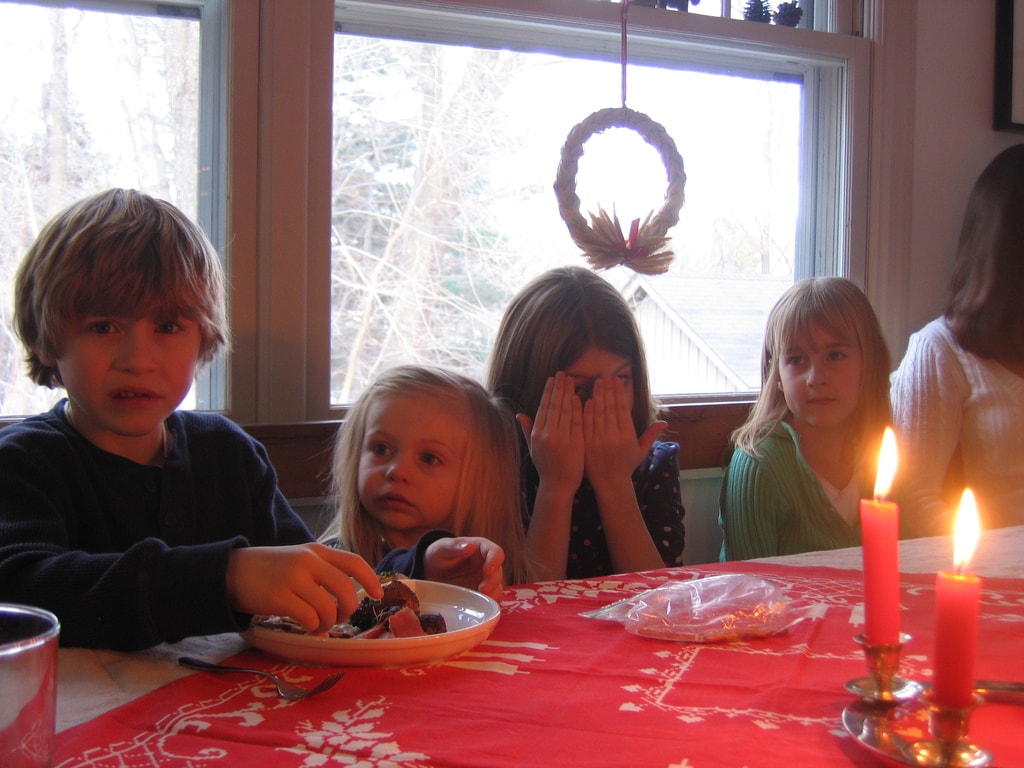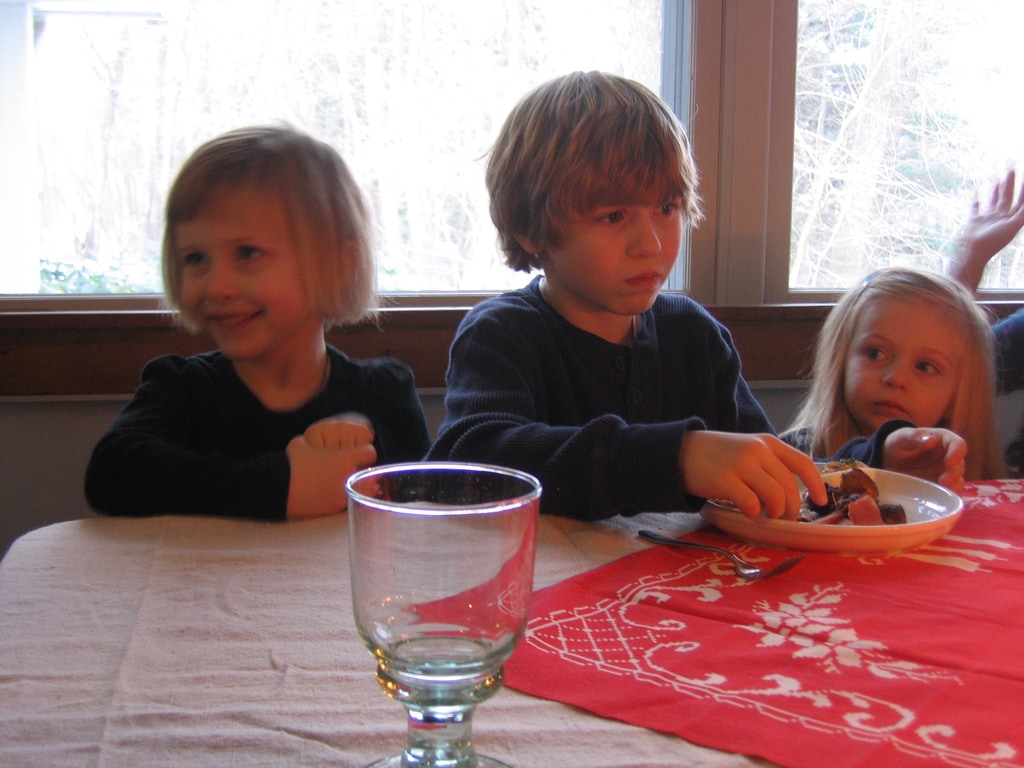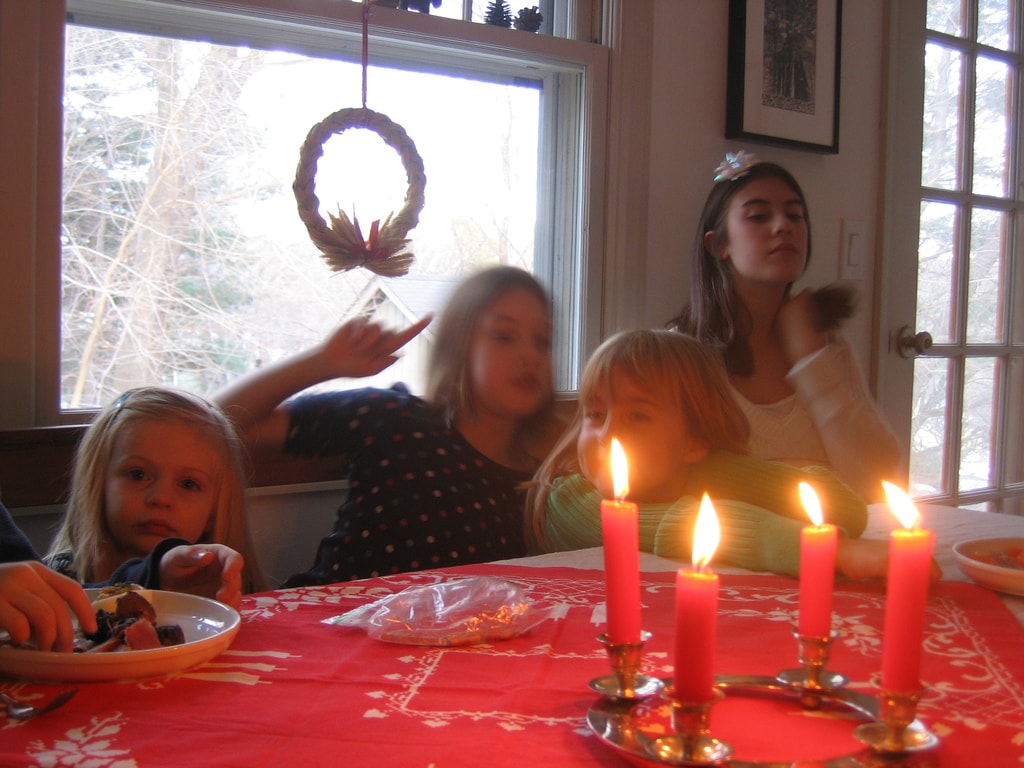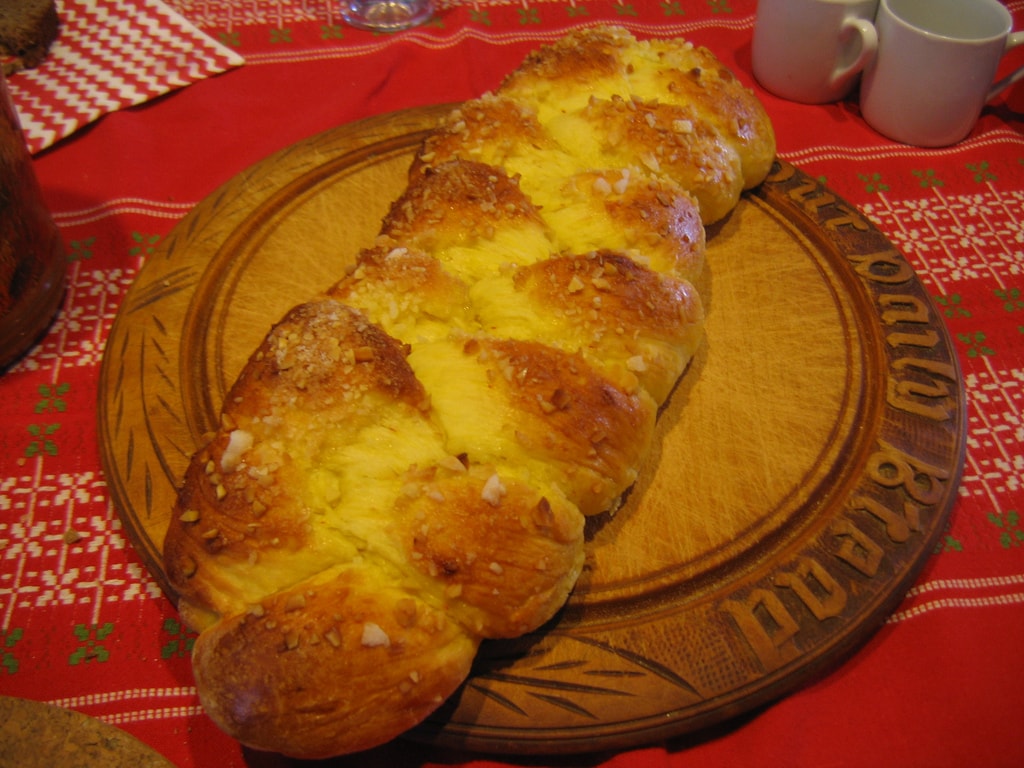 Today we're off to see Sweeney Todd! Then it's a much-needed week off for doing anything we want to. (Fingers crossed for lots of snow.) Merry Christmas!