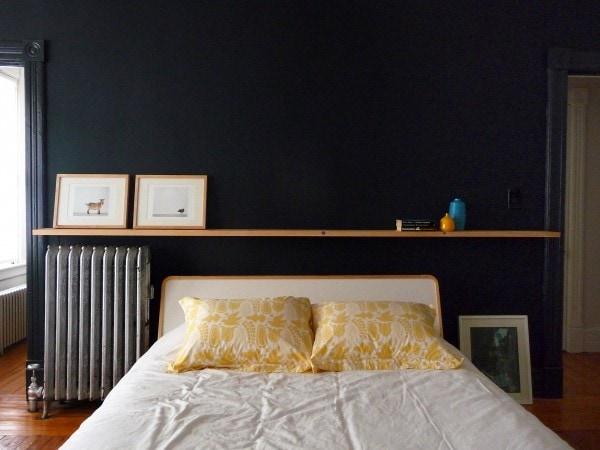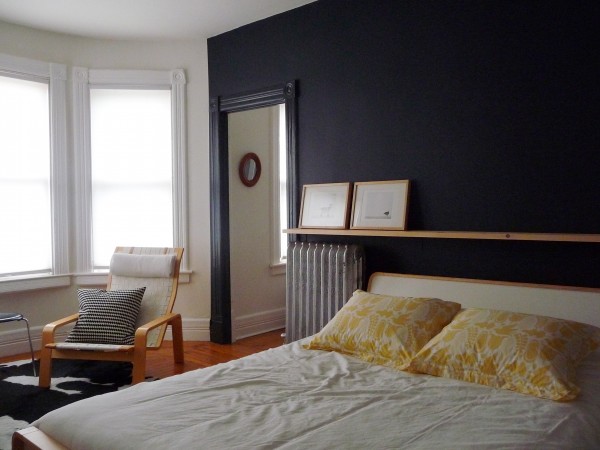 Yay! The black wall in the bedroom is finally finished. I'm so glad I went ahead and painted the moldings black.
The doorway on the left leads into a small fourth bedroom that we use as our dressing room. The door that's supposed to go there is missing, but I actually like that it's open all the time.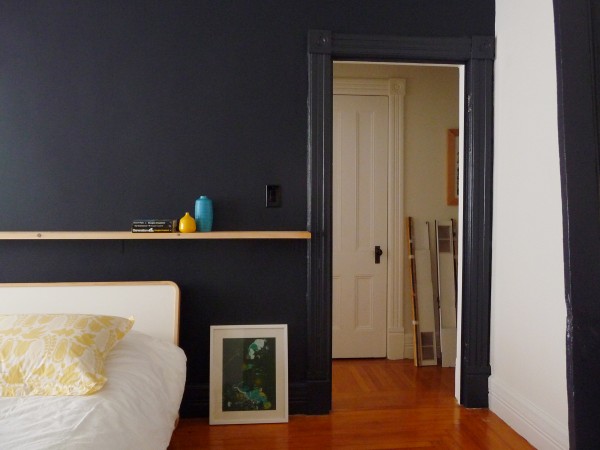 We have the door that's supposed to go in this frame, but I have no idea when it'll actually be hung. We need to replace all of the hardware on the door (it was knobless and hanging upside-down from two little hinges when we bought the house), and that's still pretty low on the project priority list. I did paint the inside of it black today, though, so it's ready to go!
Look! No more weird little strip of black!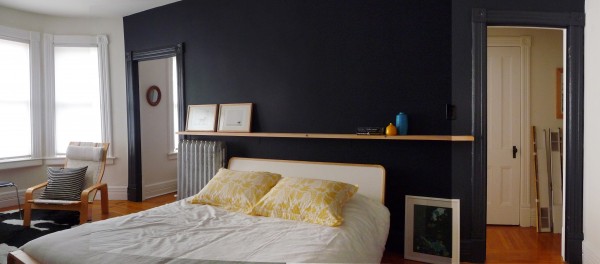 If you'd like to see a badly-assembled panoramic view of the whole wall, you can click the above photo for an enlargement.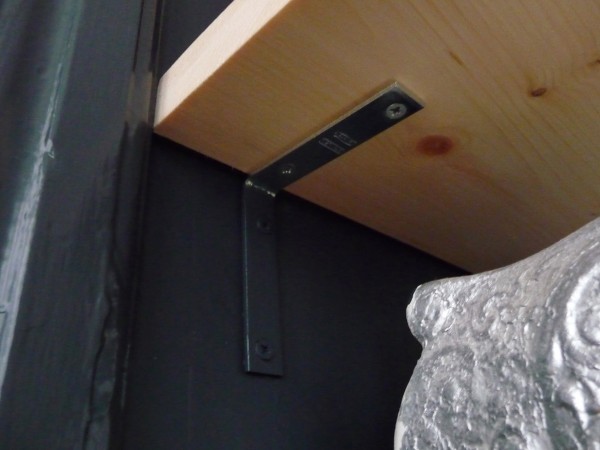 The shelf could not have been easier to hang. It's literally just a $20 plank of white pine that I sanded smooth. I may put a coat of matte polyurethane on it at some point, but I really like the look of it bare. It's mounted on the wall with four steel angle brackets. Maybe it's not the most elegant solution, but I painted the lower half of the brackets with the wall color, and they recede completely.
Now I can't wait to paint that radiator! If it's warm enough next weekend that we can leave the heat off, I'll try to do it then.
p.s. Because I know someone will ask… Yes, the rug is real. I've had it for several years. No, I'm not planning to get rid of it. It doesn't bother me any more than a leather sofa would.