After some consternation and consideration, I decided to go ahead and paint the trim in the bedroom black, too. I'll take some photos later (I left my camera at my mother's house!), but here are a few photos of other mostly Victorian-era houses with black walls and black trim that are really inspiring me right now.
You know, inspiring me to paint my whole house black.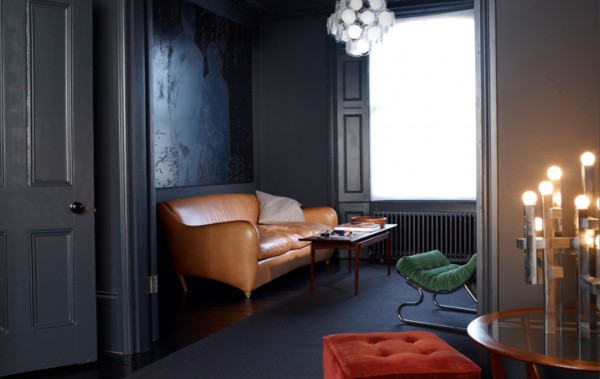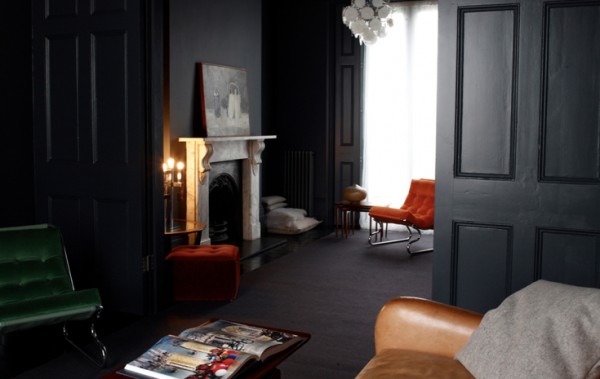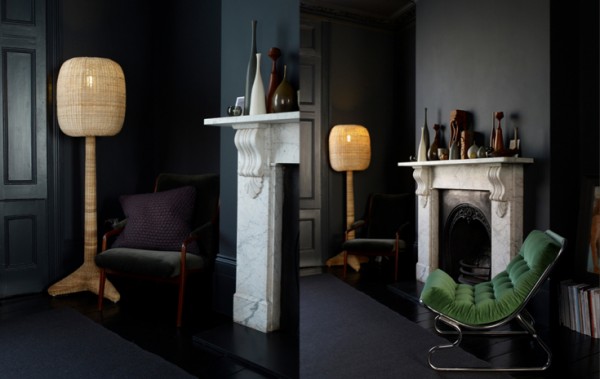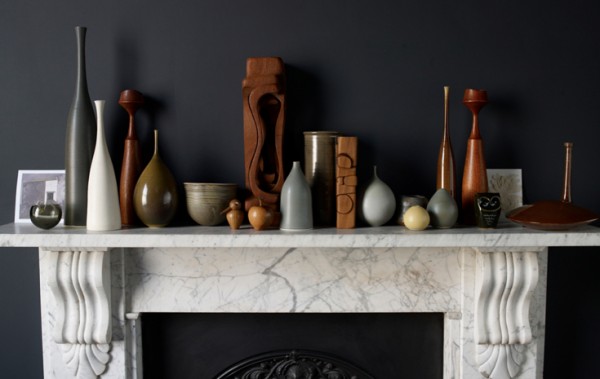 These photos are all of interiors photographer Graham Atkins Hughes' own home, Location78. I know. I knoooooooooow. Seriously, right? Dying. (Thank you, Jo in NZ, for bringing these photos to my attention!)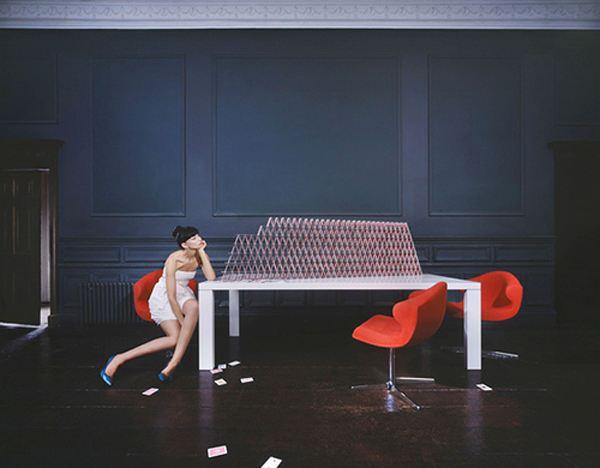 I've posted this old print ad for Ligne Roset before, and I still love the room. I love those blue shoes, too.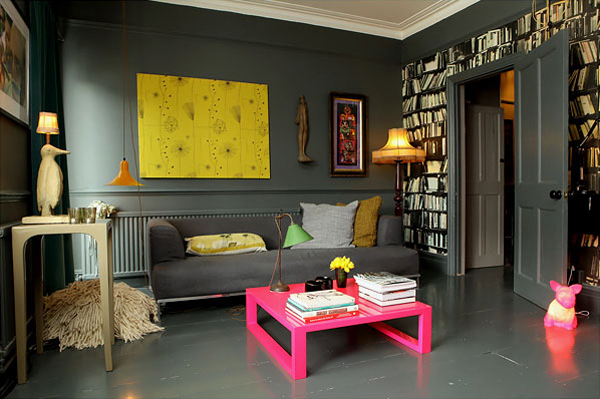 All of these photos are of Gemma Ahern's apartment outside of London. There was a great sneak peek of Gemma's home on Design*Sponge last year, as well as a piece in the New York Times. I know this is gray rather than black (I'm fairly certain it's Farrow & Ball's Down Pipe), but it's close enough. Love.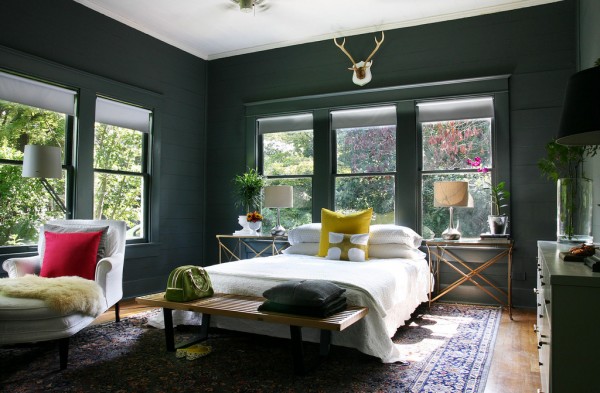 Last but nowhere near least (though not Victorian), this is my painting hero AB Chao's bedroom. She also used F&B's Down Pipe. It's amazing to compare the before and after photos—I mean, can you even believe this is the same room?