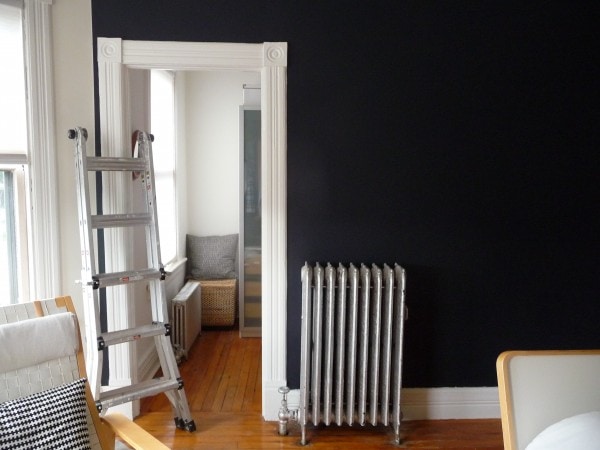 We got the skinny roller for behind the radiator, and the wall is now fully painted. Painting the radiator itself is going to have to wait until spring, though, because it's stupid-cold in upstate New York, and we already have the heat going. Yeah, in October. Sigh.
So. That little strip of black. On the left. Is. Killing. Me. It's all I can see. I know it looks stupid and awkward—especially in the photo, because it looks like I just stopped painting. That really is a corner, though, right before the point where the curved wall at the front of the house bows out.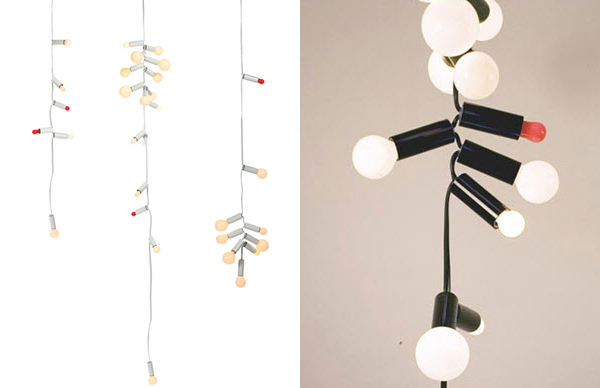 I need to stop obsessing and put something in that spot. Like maybe Patrick Townsend's light string. Or something. I guess.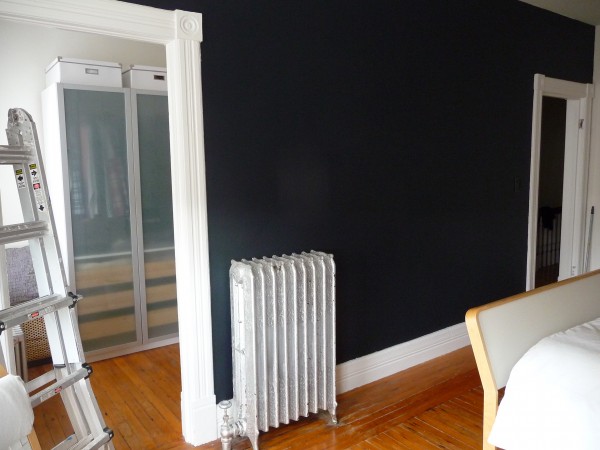 I am a bit bothered by the long view, too. It's looking very !!!MOLDINGS!!! right now, which is what I was afraid of way back when I wrote this post two years ago. There are doorways and windows ALL OVER THE PLACE in this house, so it's impossible to avoid the striped effect that comes with having a lot of contrast between the wall and trim colors. I'm trying to be okay with this, because I don't think it's going to help matters if I start painting the trim black just on this one wall.
Oy vey, I'm giving myself a headache.
Anyway, we managed to wedge a 12-foot-long, inch-thick pine board into the car yesterday, so tomorrow I'm going to cut it to size and make a long, continuous shelf running from the inside edge of one door casing to the other, right over the radiator. (Did that make sense? I don't feel like drawing it.)
Of course now I also feel like we need a new bed. It never ends, does it?