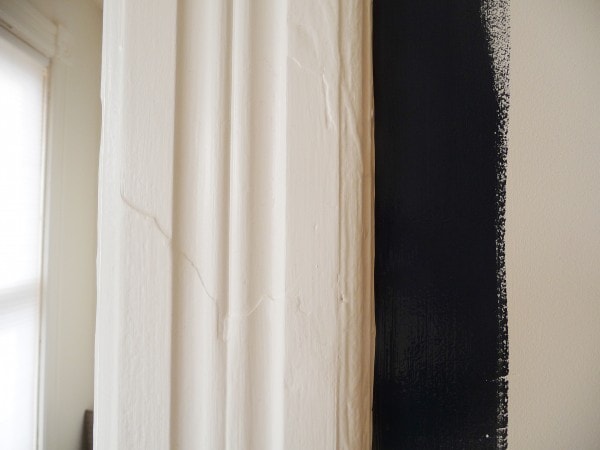 I never understand what people are talking about when they ask about my supposed "energy" and ability to complete projects so quickly. It must be an illusion caused by the fact that I don't blog every day, and I that don't post many progress photos.
Case in point, I wrote this post about painting our bedroom black four months ago. Four months! That's how long it's taken me to build up the enthusiasm, find the time, ask Evan to drive me to the paint store, set everything up, change clothes, climb up and down the ladder 50 times, cut in, roll, and repeat.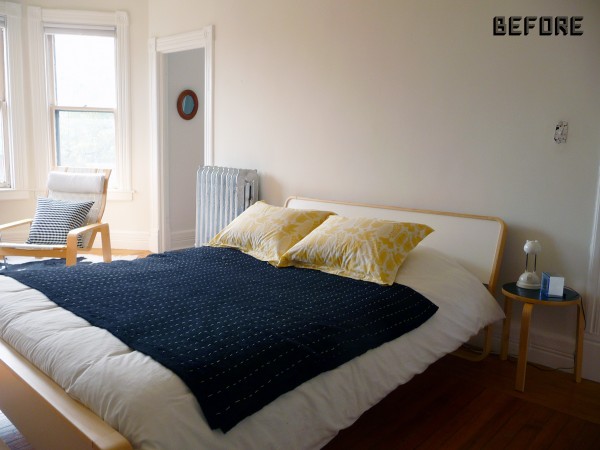 Here's the yawn-worthy before. Blah city, I know.
Actually, this is a real before shot. Before-before. Back when the walls were covered with mauve sand paint. But that was five years ago.
So anyway, yesterday I finally got going on the painting (Benjamin Moore Aura in "Soot", an inky-black color I previously used in the apartment kitchen), only to discover that I can't find the skinny roller I need to paint behind the radiator. We looked and looked and looked, but it's nowhere to be found. I think it was just devoured by the Basement of Doom.
I hate getting to the point of almost completion on a project, and then not having to stop. Such a buzzkill. We're heading out to the store now to buy a new roller…and paint for the radiator, too. I've never painted a radiator before, so this should be an exciting day filled with frustration (and procrastination).
You can expect the bedroom to be "done" (as if) sometime next year. Or the year after.