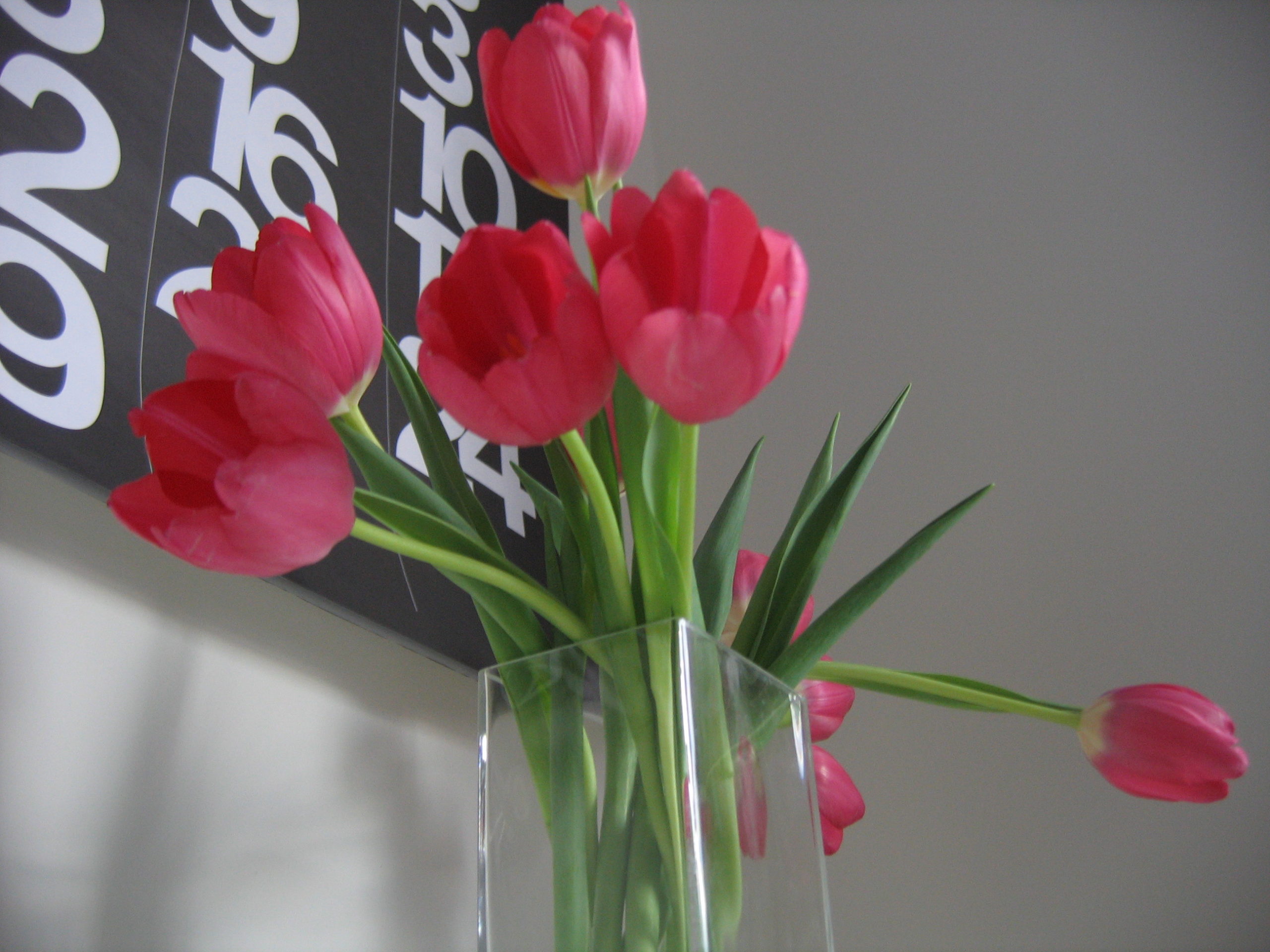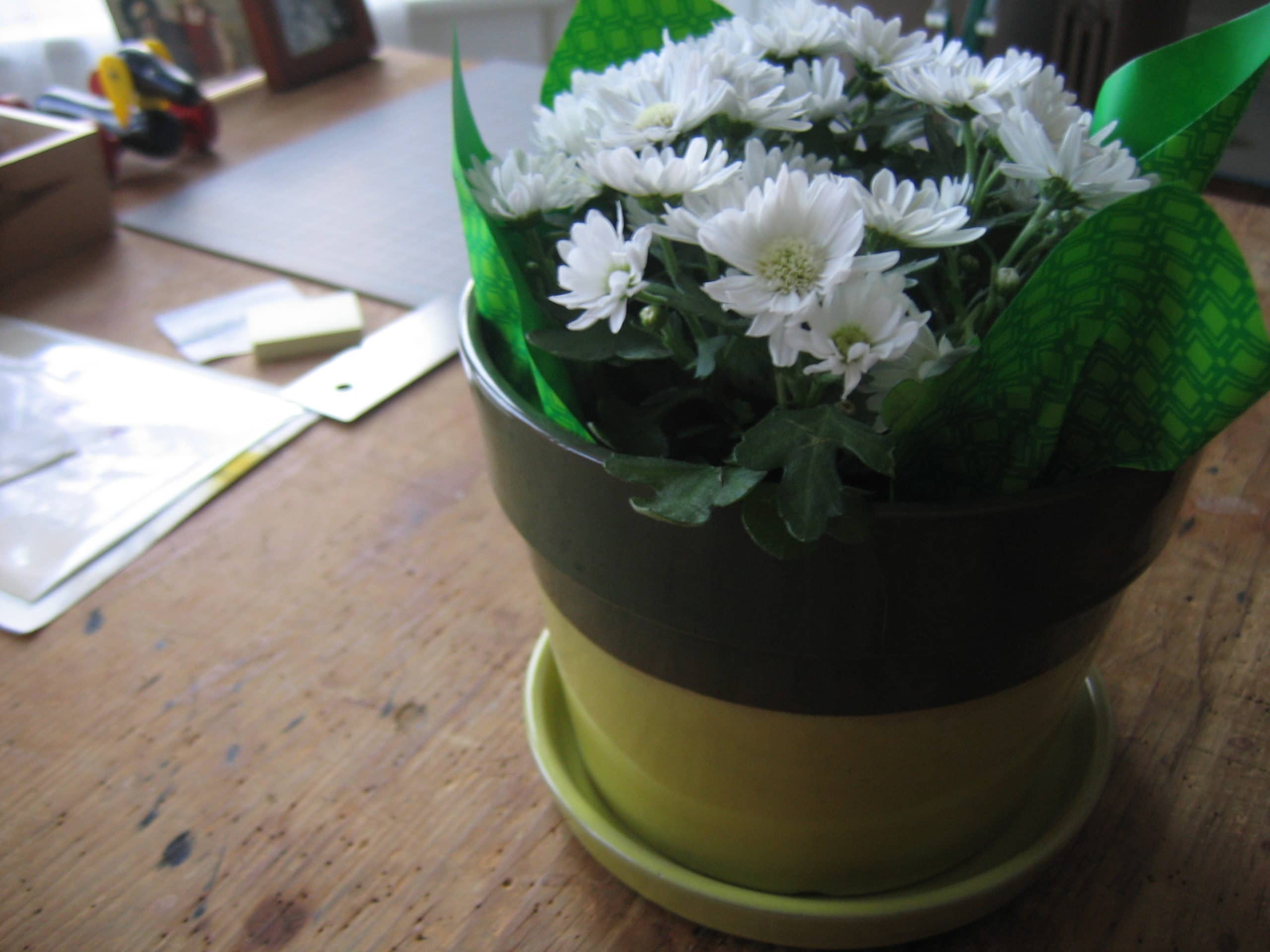 Hot pink tulips in the office, and white mums ready to be potted for the dressing room.
It's muddy and gross outside, the groundhog says it's going to be six more weeks until winter ends, and we don't even have any snow to speak of. What's the point of winter if there's no snow?
I am ready to start gardening outside again!