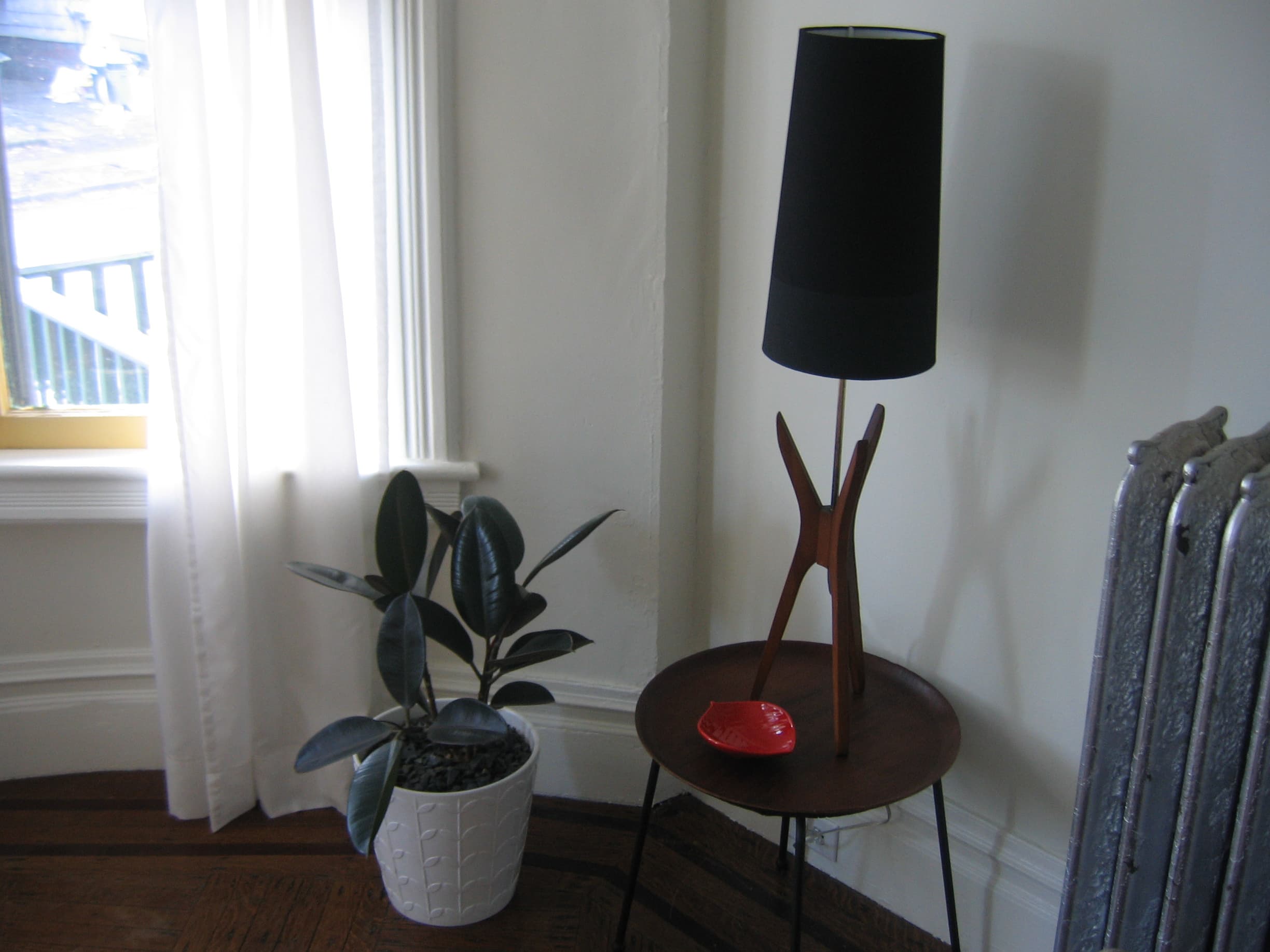 The cute teak lamp I picked up a couple of months ago finally has a new, more appropriately-scaled shade. It's a SKIMRA shade from IKEA ($8!). I love this series of shades (they can but used on a lamp or a hanging pendant)—it's hard to tell in the photo, but the black shade has a wide band of dark gray at the bottom. A very subtle but special detail. The shade is 16″ tall, nearly the same height as the lamp base itself.
The lamp has also been moved to a previously empty nook in the living room that desperately needed a bit of lighting, and it makes its home on top of my DIY tray table.
This entire corner brought to you by two $20 bills!