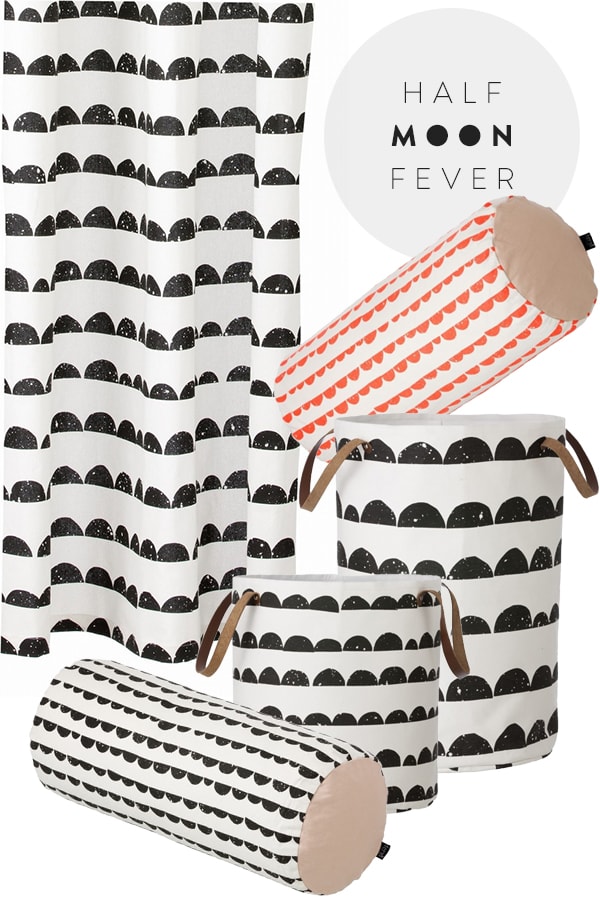 Have you seen the new collection from Ferm Living? I'm almost as much in love with it as I was with their fall/winter 2012 collection. As far as I'm concerned, the highlight are all of the Half Moon-patterned things—a perfect storage basket, a laundry bag, cylinder/bolster cushions in neon (!) and black, and my favorite piece in the whole collection…the shower curtain!! I wonder if it would be too much in my tiny downstairs bathroom?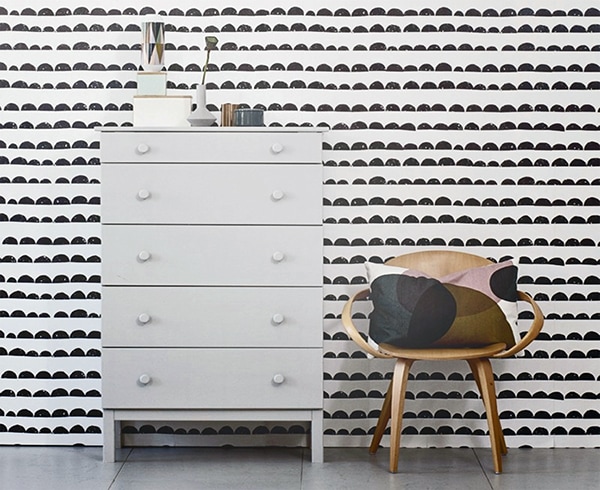 The Half Moon wallpaper is also on my wish list. I'm kind of running out of walls to put wallpaper on, but maybe inside of a closet? Hmmm…there's no wallpaper in the guest bedroom yet. Maybe on the walls to the left and right of the fireplace?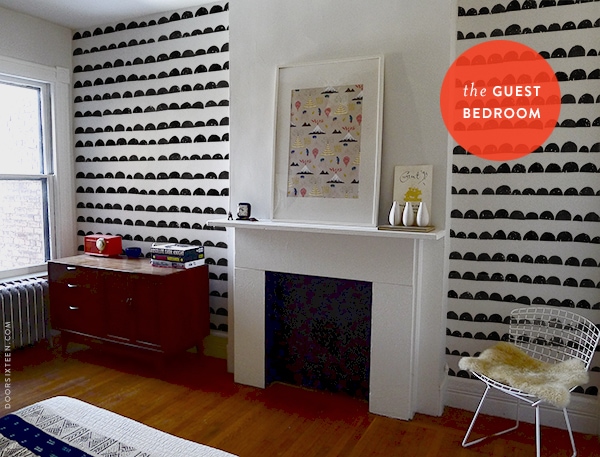 Excuse the terrible Photoshopping, but I had to see how cute it could look! The answer is very cute. Hmmm. HMMMMM.