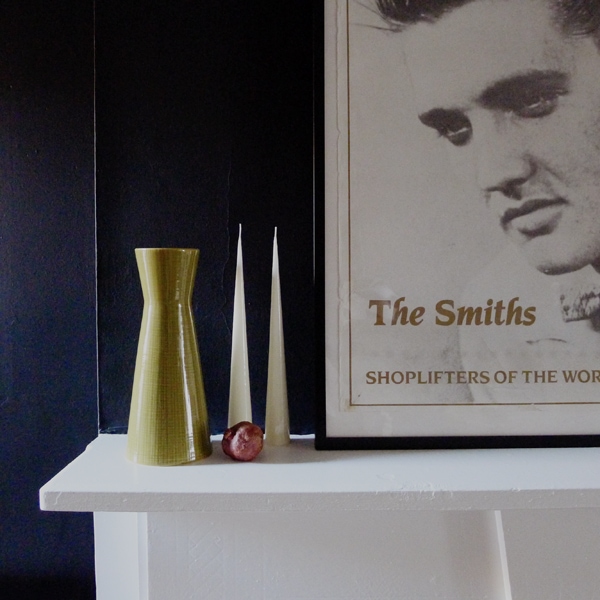 I spent the last couple of nights of 2011 painting the long side wall in our dining room black, and I'm really happy with how it turned out. The living room and dining room are right in line with each other, railroad-style, so visually it's just a continuation of the black wall in the living room.
The house is very narrow (20 feet wide, including the entry hallway), and the black wall adds some depth to the room in a nice way. Also, since the dining room doesn't get a lot of natural light, the dark paint has a richness to it even in the daytime that makes the room feel cozier than it did before…and, as in the living room, it brings in a bit of formality that feels right in a Victorian house. Personally, I think black walls get written off as being cold or depressing far too often! Elvis agrees, as you can see.
As in the living room, the bedroom, and the apartment kitchen, I used Benjamin Moore's 'Soot' with a matte finish. It's actually the deepest, darkest indigo blue imaginable and not a true black, but that's what gives it that extra oompf.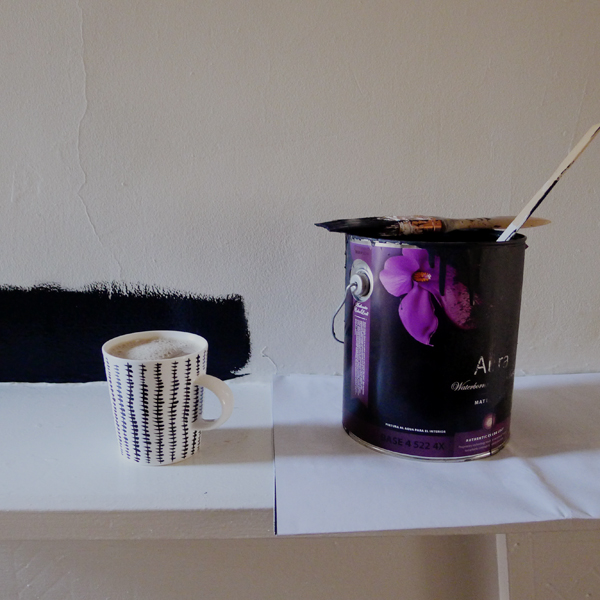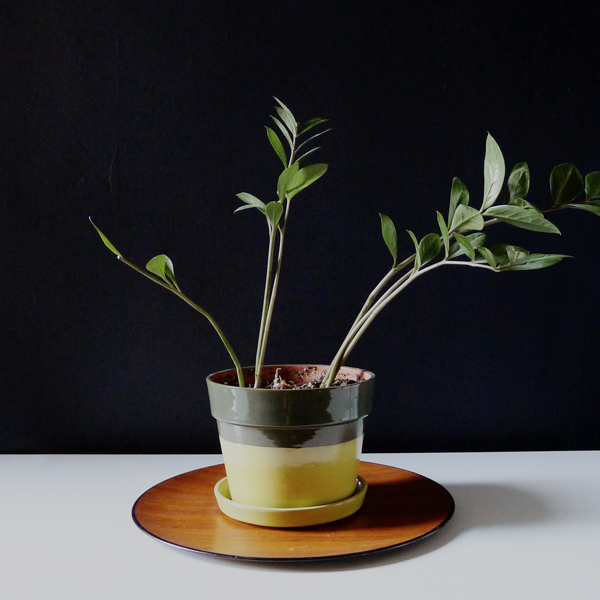 (How is this plant still alive?! I always forget about it, and it's right next to a heater, so it's been teetering on the edge of death for years.)
Coffee + Music + Painting = My default comfort mode during vacations. Seriously, once I get going with painting stuff, I feel really good. It's definitely one of those tasks that inevitably takes ten times longer than you imagine it will, but the impact is so worth it in the end. I can't imagine paying someone else to paint walls for me! The payoff when the work is done is just way too satisfying.
Speaking of painting, if you want to know how I do it and the steps I recommend, shuffle over to Manhattan Nest and read Daniel's post about the whole process. I prefer Aura over Regal, but other than that, we pretty much do things the same way, right down to the Wooster paintbrushes. What he says about painter's tape? That's the truth. Don't do it. Especially in an old house. Yes, I freehand everything, even black paint that butts right up against white.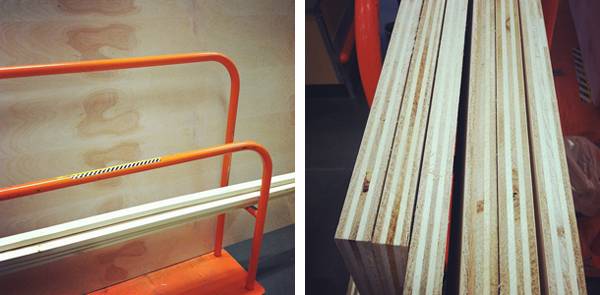 I didn't take any full-length shots of the dining room yet because things are still looking like this, but that's just because we're getting ready to build new bookshelves. That's what all of this fancy plywood is for! Yay.
P.S. There's an Instagram gallery right here on the blog now. I used a plugin called Instapress to create it. It's a teeny bit buggy, but good enough!