PHEW. Is it really March 9th already?! I don't know what happened to the last two months, but I am totally exhausted. The past couple of weeks have been pretty ridiculously cruddy (family members in the hospital, jury duty, Evan away on a business trip, train outages, computer nightmares, work nightmares, conspicuously absent plumbers, etc.), and this weekend was just barely an improvement…and now it's time to go back to work tomorrow. I need time off! I'm so tired and so behind on everything, which is the worst feeling.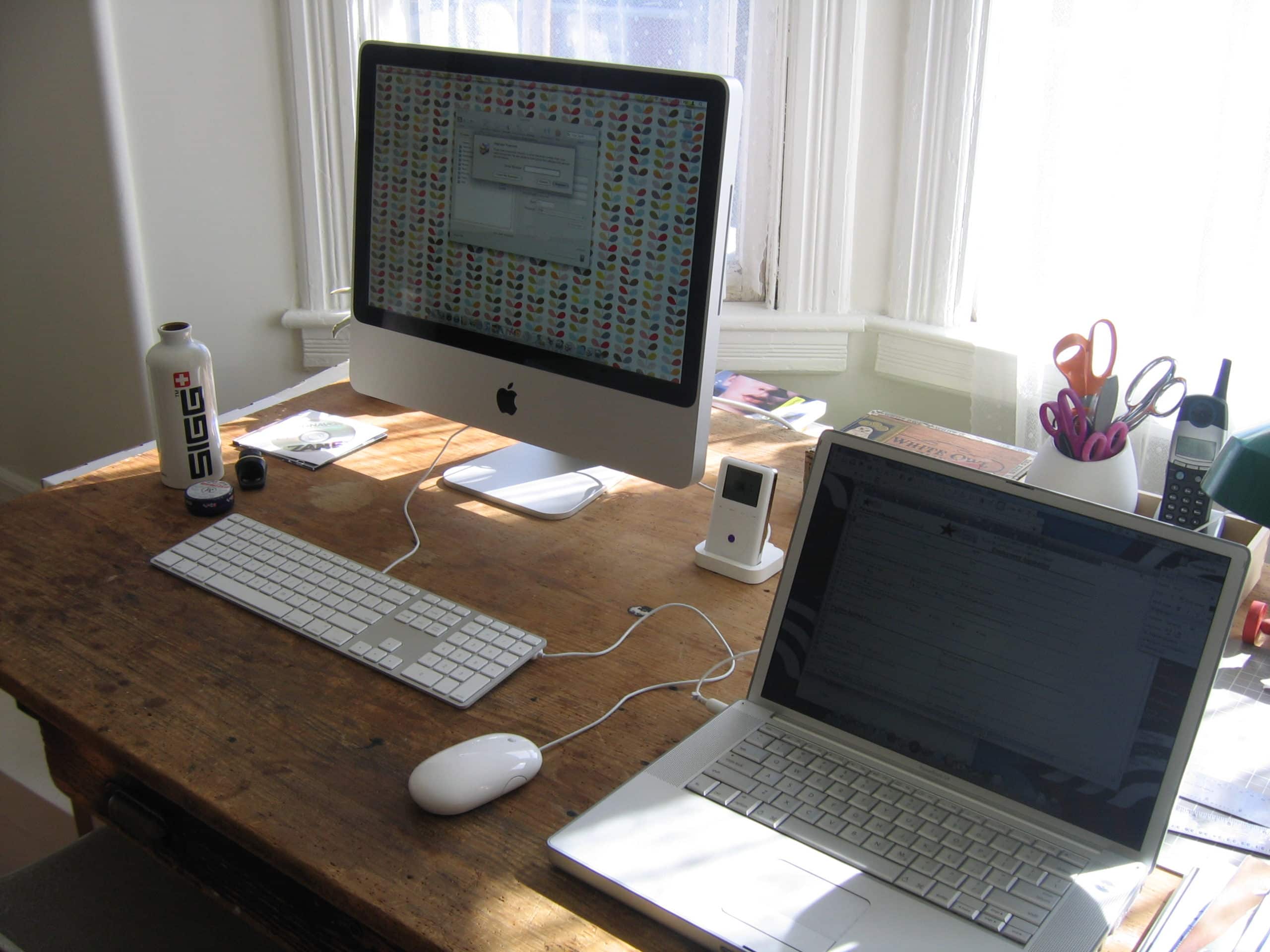 In happy, non-whiny news, I have a new computer!!! YAYYYYY!!! We bought a 20″ iMac on Saturday, and then spent the next 24 hours struggling with wireless configurations. Ultimately, we've opted to return the problem-ridden Time Capsule we bought, and go back to our trusty AirPort Extreme. (Never, ever buy the first generation of anything Apple makes the first week it's on the market. Never!)
It was well beyond time to replace the old Graphite iMac, which had been with me since 1999 (!!), and it's extra super nice to have a second computer to accompany our MacBook, which is primarily sofa-bound. I do most of my heavy duty design stuff at work on a fancy Mac Pro machine, but an iMac suits my needs very well at home. I'm excited. The monitor feels so big!
I'm really, really tired, and it's going to be another long week. Sleep-sleep-sleep-sleep-time.
p.s. Here's Bruno on his birthday!