I'm feeling really excited about Ellsworth Kelly lately (who, by the way, comes from Newburgh). I can't wait to see these two pieces in the Color Chart exhibit at MoMA. Has anyone been yet?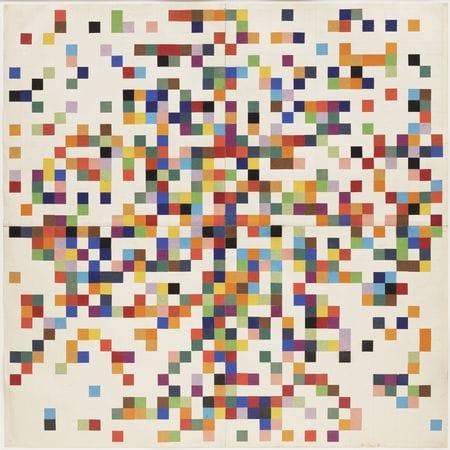 Spectrum Colors Arranged by Chance II. 1951.
Cut-and-pasted color-coated paper and pencil on four sheets of paper, 38 1/4 x 38 1/4" (97.2 x 97.2 cm).
Colors for a Large Wall. 1951.
Oil on canvas, sixty-four panels, 7′ 10 1/2" x 7′ 10 1/2" (240 x 240 cm).