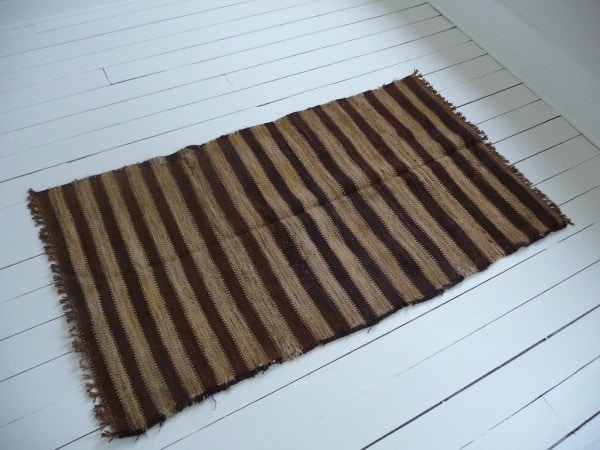 I just won this old Persian kilim on eBay for $3. $3! I love deals like that. I'm not sure where it's going to go yet, but I have taken note of the fact that it is precisely as long as a Queen-size bed is wide.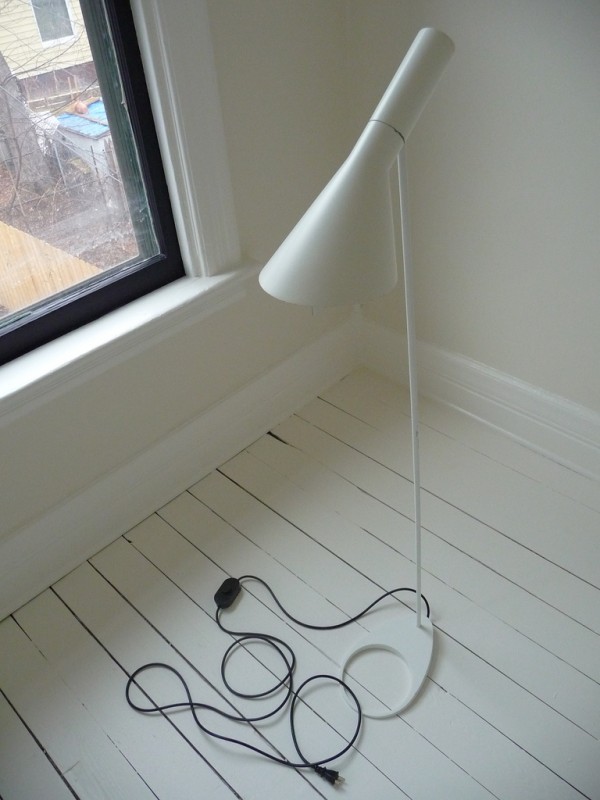 DEAL OF THE YEAR, and it's only March. This Arne Jacobsen lamp has been on my (long) list of things I long for but can't actually imagine owning because they are crazily expensive, and over the weekend I found one at the DWR Annex for $99. Seriously. It needs to be rewired, which should be a fairly simple project, but come on, $99? That's tough to beat.
Wait, it's Sunday night already? Hmm. Actually, it's technically Monday already, and setting the clocks ahead has made me feel all out of sorts. (Okay, it might also be the pot of coffee Evan made for me at 9PM.) I'm watching American Graffiti and putting off going downstairs to the Basement of Doom to get the laundry out of the dryer.
(Speaking of American Graffiti, I've always thought it's kind of weird that such a nostalgic, era-specific film was made about a night only 11 years before the movie was made—1962/1973. I mean, can you imagine someone making an era-specific movie now about a night in 1998?)
Anyway, in 9 hours (or less) the plumbers WILL be here, and by this time tomorrow night, we'll have a working toilet, sink, and shower. OR ELSE.