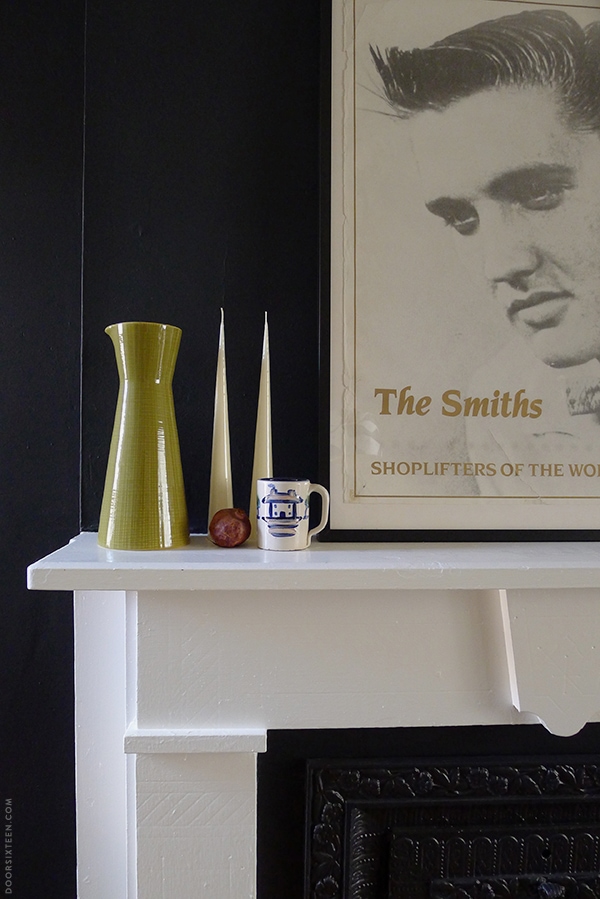 Our house has been so neglected lately. All of our focus has been on the apartment, and since putting the shelves up in the kitchen a few weeks ago, our house has kind of been a chilly dumping ground. I'm determined to change that today! I really need our home to not feel like a project site. There are tools all over the place, tile dust everywhere that I still haven't vacuumed up, construction debris that needs to be bagged…it's a mess.
(By the way, for newer D16 readers who are confused: Yes, my husband and I have a house AND an apartment. The house — which we've owned for a little more than 7 years and have been sloooooowly renovating — was built in 1891 and stands on a bluff in the City of Newburgh in the Hudson Valley region of upstate New York. The apartment is a rental in Brooklyn. For the past 3 years, we've kept a city apartment for the sake of easing up on the 4 hours of daily commuting we did for 5 years. I'll write more about that whole situation in a future post, but for now, hopefully that clears things up a little about what's going on where! If you're ever unsure about whether I'm talking about my house or my apartment, just check the category at the top of the post in the left column.)
I need to make myself a project checklist for today/tonight, or else I'll just wind up lying on the sofa writing emails and drinking coffee.
✚ Clean up in front of the house — trash, rake, sweep, gutters
✚ Rake the back garden, bundle branches, turn compost
✚ LAUNDRY
✚ Box up unused kitchen stuff for friends + Goodwill
✚ Bring old kitchen cart to basement
✚ Organize pantry, put stuff in jars with labels
✚ Clean out refrigerator
✚ DUST + VACUUM
✚ Bag up clothes for Goodwill (this isn't going to happen, but I put it on my mental list every week anyway)
✚ Refinish shelving unit in basement
✚ Cut boards for built-in shelving at apartment
Yeah, that's ambitious, I know. I'll feel SO MUCH BETTER if I can get these things done, though. Then I can spend tomorrow lying on the sofa writing emails and drinking coffee.