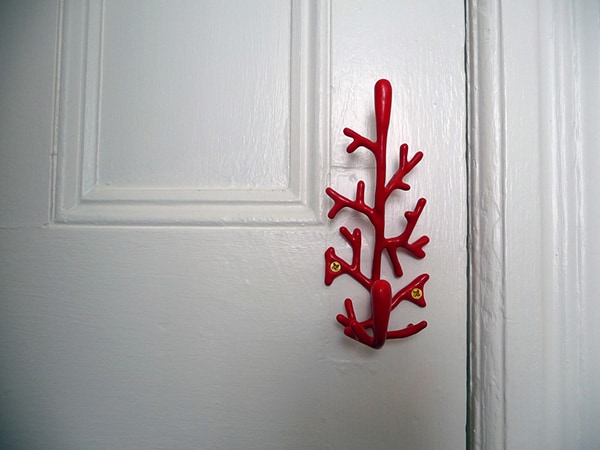 The linen closet in our dressing room has been devoid of hardware since we bought the house, with the original drillings having been filled in and covered over long ago. I'd been planning to re-drill the holes and replace the old lockset and knob with salvaged parts, but, well—it's been three years now, and that still hasn't happened. I'm sick of looking at a partially-open linen closet every day, though, so I forced myself to come up with a "temporary" (cough) solution using something already in the house.
I bought a couple of these rubberized coral hooks at Anthropologie several years ago, but never wound up putting them to use. As it turns out, they work quite nicely as door handles! Since there's no lock mechanism, I used a magnetic latch to hold the door shut. So easy.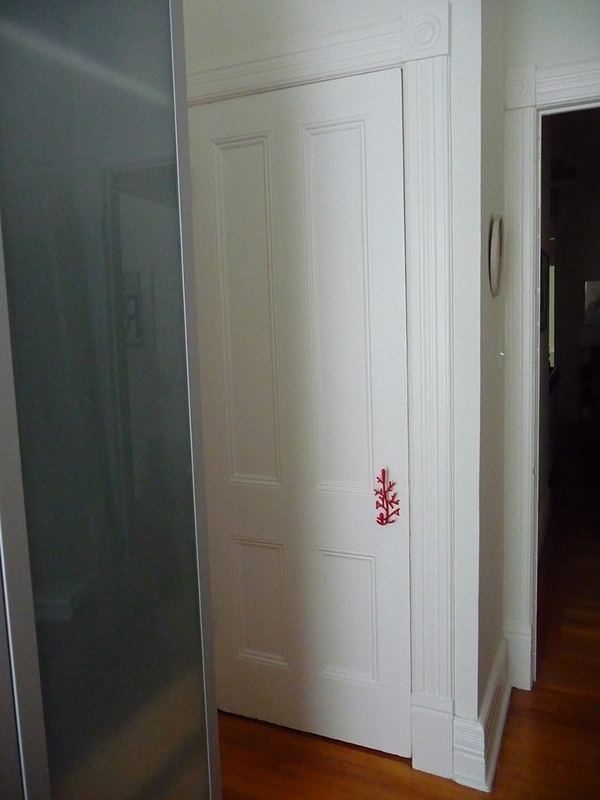 Perhaps not historically accurate, but definitely cute.