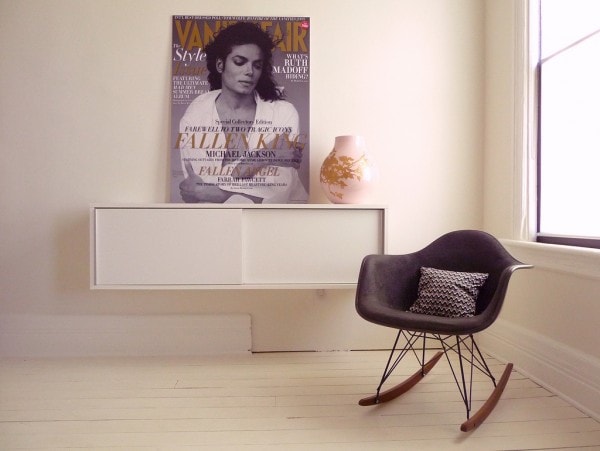 When we bought our fixer-upper of a house just over four years ago, we entered the renovation process with a mind for perfection. I'm the type of person who either does something perfectly or doesn't do it at all (resulting, unfortunately, in a great number of things that I never try for fear of "not doing it right"), and Evan, while not quite as obsessive, does like to see things done right and done well, without corners cut.
I can remember thinking that we should strip the old paint (all 3-10 layers of it, depending on the room) off of the moldings before repainting them. I remember looking up historic masons who would do chemical analysis of our mortar before re-pointing our bricks. I remember wondering exactly where we would find horsehair to use when doing proper plaster restoration on our heavily water-damaged kitchen walls.
And then I realized that I did actually want to live in our house (and even enjoy it!) at some point and not just admire it from afar like a museum piece. Ultimately, houses are for living in. Of course I appreciate quality craftsmanship and try to use good materials that won't need to be replaced or repaired for a good, long time, but sometimes you just have to call "good enough" . . . good enough.
Case in point, the photo above, taken yesterday in my home office. It took us three years (much of it in a state of abandonment/junk storage status) to complete this room, and you'd think in that amount of time that we'd have gotten everything "perfect". Nope. As if it's not bad enough that there's a giant chunk missing from the bottom of the window casing (it had rotted away from water exposure—I cut away the rot and did a quick patching job with Bondo before painting), there's an entire length of baseboard molding missing behind the chair. Did you notice? Probably. Oh well. It's good enough!
In order to replace this section of molding, we'd have to bring a sample of the intact pieces to an historic millworker to match. Then, I suppose, we'd have to glob on about 8 coats of paint (peeling it in areas between coats) so that it wouldn't look "too new" when fitted into place. Ugh, and THEN we'd have to get out the miter saw and match the interior angle of the existing molding . . . math would be involved . . . ugh.
Forget it. I'm calling this "good enough" and pretending it gives the room character. You barely notice it when you're standing up, anyway.