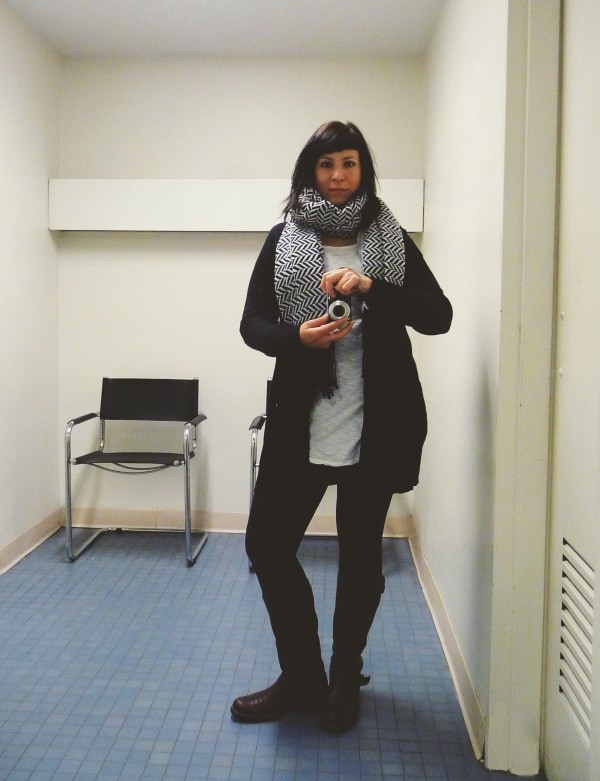 As I've mentioned, I am not good at dressing appropriately for hot weather during the summer. I generally go from May through September feeling completely overdressed, sweaty, and gross. I desperately look forward to the fall, which is my favorite time of the year clothing-wise. Layers! Cardigans! Boots! No skin showing at all!
That said, I'm not very adventurous when it comes to choosing my wardrobe. I like to have a uniform, which generally consists of skinny jeans, boots, some sort of long shirt/tunic, a scarf, and a cardigan or blazer. I wear jeans at least 360 days of the year—I don't even own a pair of non-denim pants. On rare occasions I will wear a dress, but I feel so self-conscious in "girl clothes" that I usually spend the whole day wishing I could run home and change. (I'm working on that. There are so many great dresses that I'd love to wear!)
This year, though—watch out. I've made the bold choice of moving beyond skinny jeans and into the world of leggings-as-pants. Don't worry, I promise not to wear them with a short shirt.
Crazy, right? I'm not ready to wear "jeggings" (if only because I HATE THAT WORD, ugh), but perhaps that's where I'm headed. I did see a pair at H&M over the weekend that I really liked—lots of interesting seaming, and faux-leather patches on the insides of the knees. This is a bold move for me! I'm surprised by how confident I feel in leggings, since my legs are easily my least favorite part of my body.
So this is my basic uniform for the rest of the fall, I think. I like not having to really think about what I'm wearing, but I don't want to look like a scab. Do you know what I mean? Personal uniforms are good confidence-builders.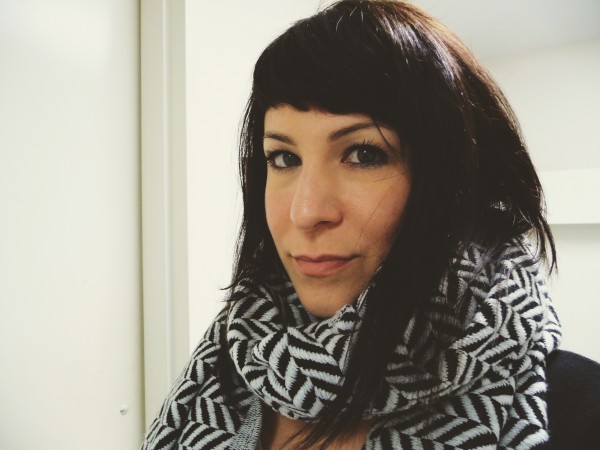 Can we talk about this awesome chevron scarf, by the way? It's actually more of a small blanket—you should see it unfurled. I'm totally in love with it. I feel like it was custom-made for me at the Anna Factory.