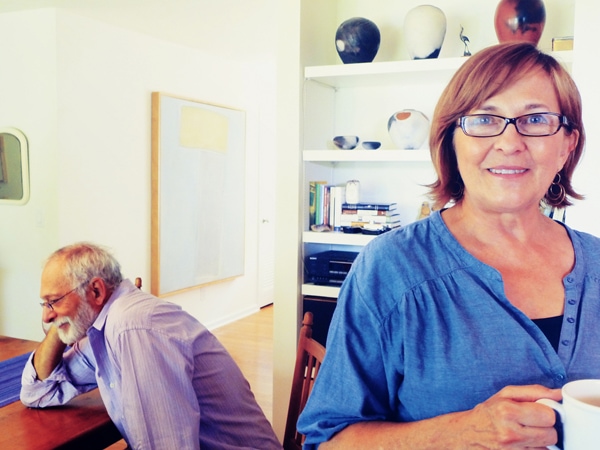 My mother is in Washington, DC, right now for Jon Stewart's Rally to Restore Sanity this weekend (I am so jealous…I really wish I could go!), so she won't see this at least until Monday, but I wanted to take a minute to wish her a very HAPPY BIRTHDAY before the day is over.
I hope this photo doesn't embarrass her. I took it a couple of weeks ago at her house, and I really love how unguarded it is. Her smile (mouth and eyes!) is just so wonderful. I also love seeing my awesome stepfather, Bernie, in the background…trying to pretend like he doesn't know I'm taking a picture. (Hi, Bernie!)
Happy birthday, Mommy. I love you!