So, let me tell you a little bit about my friend Roger O'Donnell. He's one of those people who can think about visual art and design and music and fashion and architecture and technology all at once, and with the same ideas about the aesthetics of each. You know how sometimes you meet a painter or a musician whose work you really admire, and then see that they have a website or sofa or sweater (or whatever) that just seems totally inconsistent with the style of their creative output? Well, that's the opposite of Roger.
When I first hunted down Roger and forced him to be friends with me met Roger years ago, it was this multidisciplinary approach to creative expression that drew me in and made me want to hear more about his early background in visual art and design and his eventual transition to music. Everything he creates is put together with such craft and care for all aspects of its presentation, and I have a deep admiration for that approach to working.
Roger has played in just about every band that ever existed (seriously—every time I mention a band, he follows by saying, "I played with them, you know". One of these days it's going to come out that he toured with the Doobie Brothers, I'm sure), but for the last few years, he's been primarily working as a solo artist and as a collaborator with various like-minded, independent musicians.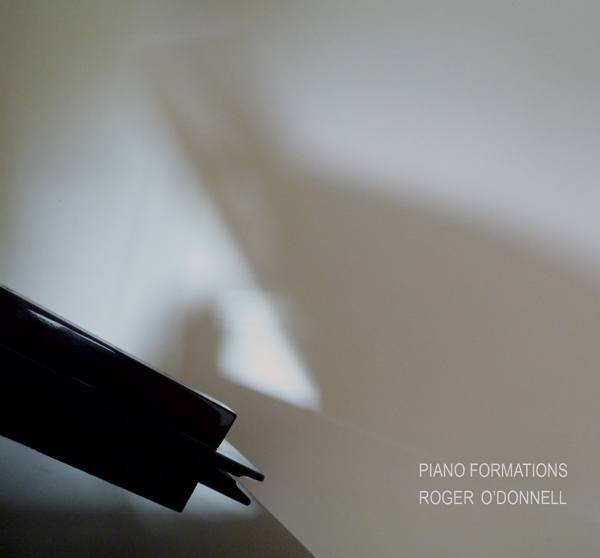 Roger's new album, Piano Formations, is to be released on November 15th, and the presale starts today. The packaging is beautifully designed, and the first 150 copies will include a DVD of a series of films of clouds Roger has made in tandem with the music. About the films and how they came to be, he explains:
I left [the music recording] there and didn't know what more to do with it until one afternoon when I was in the garden watching the clouds come across the valley. The thought of how clouds form and change and the way the piano pieces happened and the quiet change and development they went through became one. Cloud formations / Piano exercises — Piano Formations. I had the idea to pair each piano exercise with a video of clouds, different cloud formations and different piano exercises.
Between now and the release date, Roger will be sharing his entrancing cloud films online. Go on…hit play on the one above, put it in full-screen mode, and sit back. I watched three of them already today, and I was completely transported by them (yes, I am aware that sounds ridiculously cheesy, but it's the truth!). That's not to say that the music itself, Roger's amazing piano work, can't stand on its own—it can and it does—but to have this kind of visual accompaniment that is so in keeping with the sound is very special, and a true joy to experience.
Thank you, Roger. And happy birthday.