"I'm a little taken aback by anyone calling himself an artist because of my feeling that that's the kind of designation that other people should give. You can be an artist in any field, but getting a degree to call yourself an artist would be like getting a diploma to call yourself a genius. If your work is good enough, it can be art, but art isn't a product. It's a quality. Sometimes that's lost sight of. Quality can be in anything."
—Charles Eames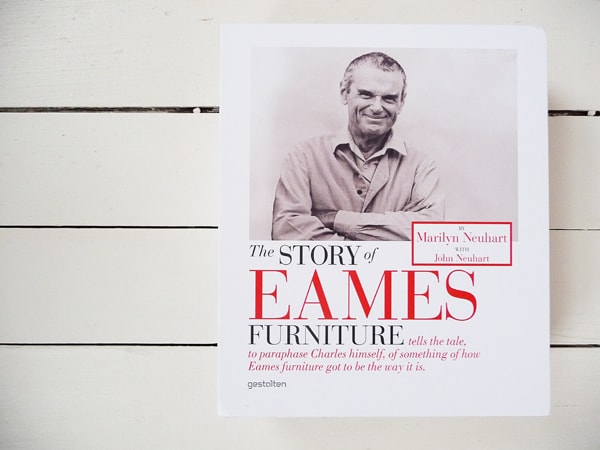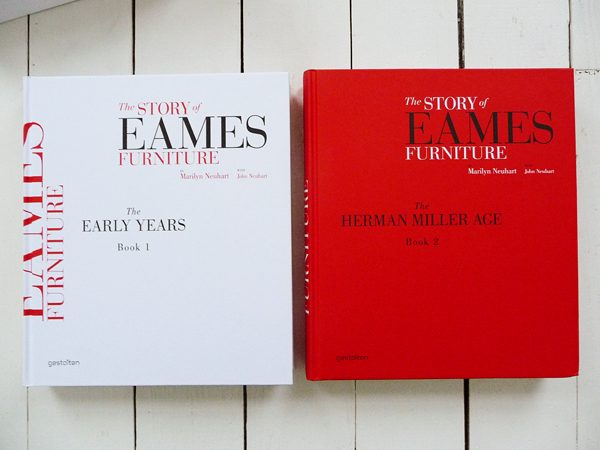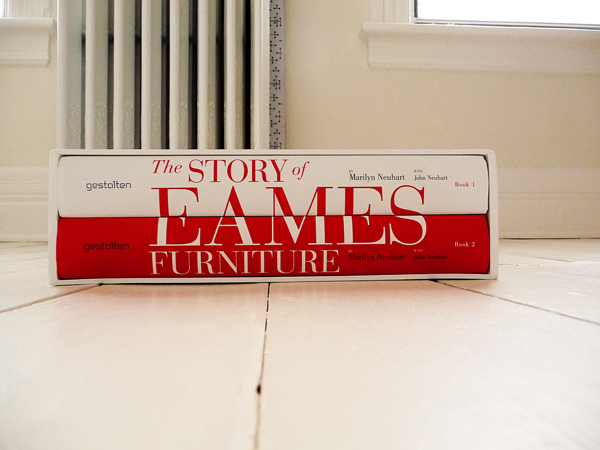 I don't use the phrase "must-have" often, but really, this boxed set of books comes pretty close to being just that.
The Story of Eames Furniture came out a few months ago, and Evan gave it to me as a birthday gift (he is an excellent present-giver!). It was researched, compiled, written, and designed over the course of fifteen years (!) by Marilyn Neuhart with help from her husband, John Neuhart, who worked in the Eames Office primarily as a graphic designer. If Marilyn's name sounds familiar, that's probably because you've seen the wonderful dolls she created for Alexander Girard's Textiles & Objects Shop in the late 1950s/early 1960s.
This creation of this set of books (divided into "The Early Years" and "The Herman Miller Age") was clearly a labor of love for Neuhart, and the result is an exhaustive compendium all things Eames. Aside from cataloging just about every variation on every piece of furniture, she also details the design process for many, including schematic drawings and plans and prototypes. There are biographies of all of the key players within the Eames Office, as well as a true-to-scale model of the office itself, created by her husband. It's a content-rich set of books, to be sure! Page after page after page of wonderful stuff, all of it contained in a perfectly-designed package. Every evening I want to sit down with it.
The books are huge, by the way. I should have put a quarter (or a Chihuahua) next to them so you could get an idea of the scale.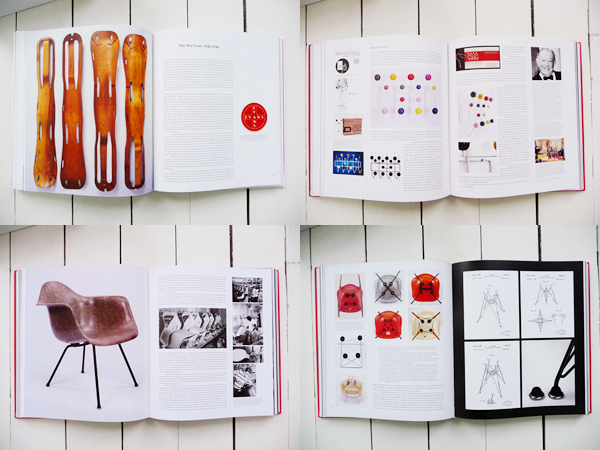 Take a few minutes to watch this video of Marilyn and John Neuhart talking about the book and how it came to be. Really, it's lovely. Even putting aside the subject matter, listening to this couple speak with passion and excitement (about Charles Eames and about each other) is just so inspiring. I particularly take to heart John's comments about his wife's attention to detail with the layout of the book: Her use of type and the textural way in which she used photographs as an extension of the text. These are people doing exactly what they want to do. (And again, to quote Charles Eames: "It makes me feel guilty that anybody should have such a good time doing what they are supposed to do.")