Yay! The hallway is DONE! I took a ton of really redundant photos. It's just so hard to get the right perspective in a 33-inch-wide space, particularly one that's lacking in natural light.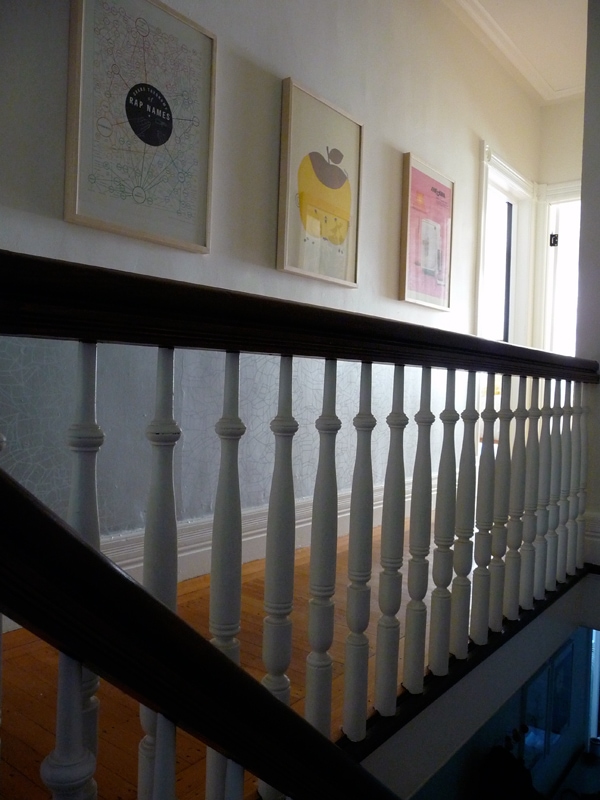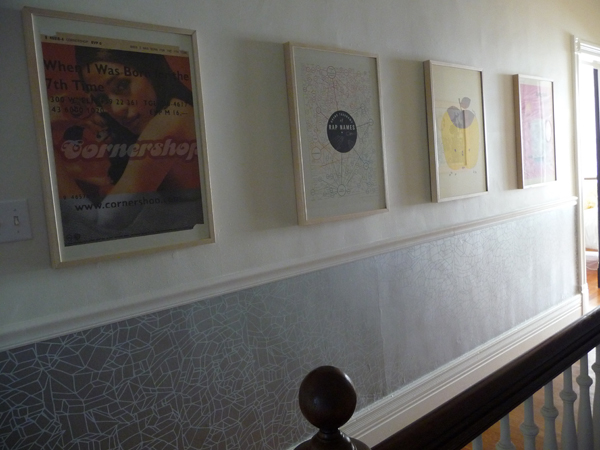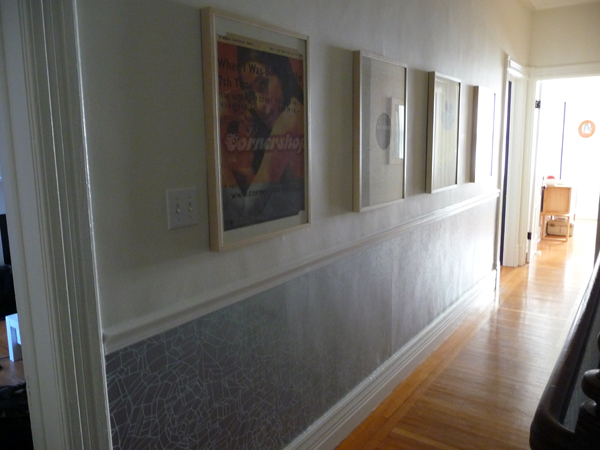 We just used standard, off-the-shelf pine molding for the chair rail. It's attached to the wall with construction adhesive and a few nails, and I caulked the top edge. If the wallpaper looks like it's rippling, that's just because our walls are plaster…and old.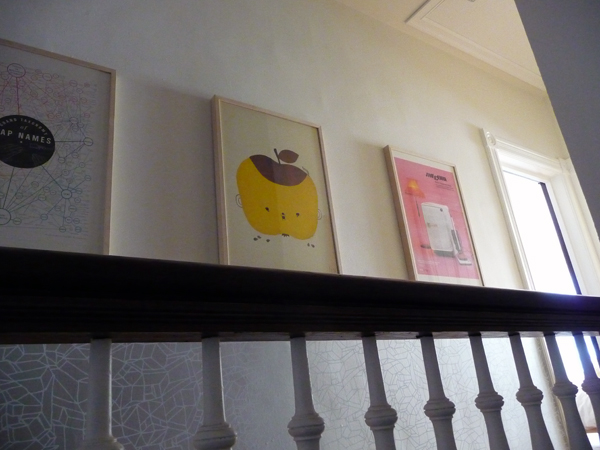 I'm really, really happy with how everything turned out. The hallway used to just feel like a pass-through from one place to another (which, um, I guess is the whole point of a hallway), but now it feels like a room. Like a real place. It feels connected to the rest of the house. Most of all, I'm totally in love with Julia Rothman's beautiful wallpaper!
Finally putting that Cornershop poster into a frame (something I've been meaning to do for at least 13 years…yikes) felt like an accomplishment. Since I think the breakdown of reaction to the poster is probably something like 75% "Cornershop?? WHO?!", 20% "Cornershop?? They SUCKED!", and 5% "Oh yeah, Cornershop!! Tjinder Singh!! I wonder when their new album is out!*", I thought I'd stick a video on the end of this post. It's pretty awesome. *New Cornershop out soon! Go here to help fund it.