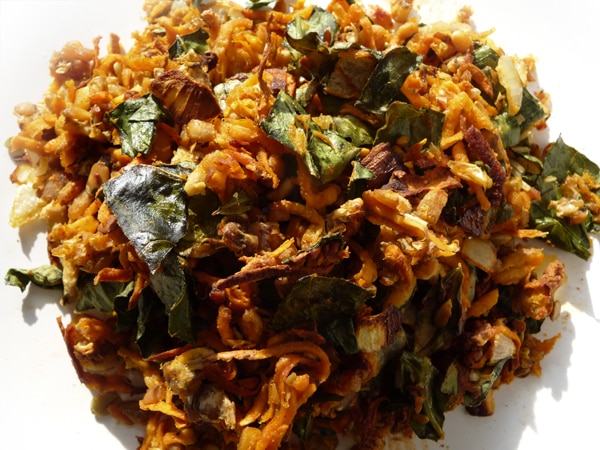 One of our favorite breakfasts is the tempeh hash with collard greens from Sacred Chow. This is a completely different dish, but I had the flavors (and this recipe) in mind when I made this super-healthy brunch this morning to start off 2011. If you have a food processor, the prep only takes a few minutes.
Sweet Potato Hash (vegan)
Serves 2 as a main dish, or 4 as a side
2 large sweet potatoes, grated
1/2 medium onion, diced
5 cloves garlic, minced
8 oz tempeh, crumbled
1 cup collard greens, chopped (kale or chard would also be fine)
1/4 cup raw pumpkin or sunflower seeds, chopped
1/3 cup nutritional yeast
2 tbsp toasted sesame oil
1 tbsp olive oil
1 tsp paprika
1 tsp cumin
salt and pepper to taste
Preheat oven to 350°F.
Put everything in a large bowl. Stir until everything is combined well and the oil is evenly distributed. (You could also throw in some chopped mushrooms or red peppers…)
Spread on a large cookie sheet (use one with sides!). Bake for 35-40 minutes, tossing once midway.
Serve! Tastes extra good with Cholula sauce.