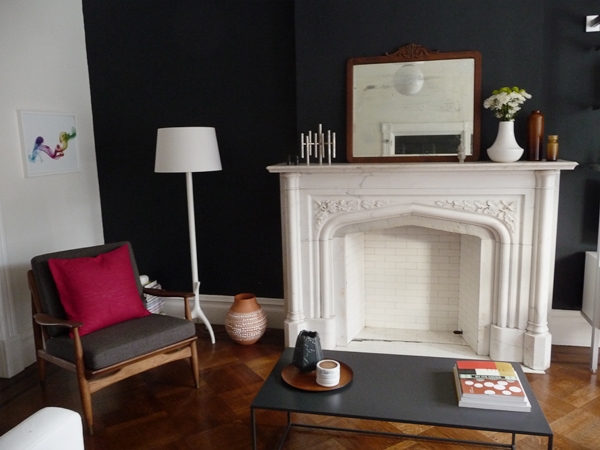 Perhaps a more fitting title for this post might have been, "Stop Me If You Think You've Heard This One Before"—because yes, I've painted another wall black. But really, can you blame me?
I'd been hemming and hawing over doing something dramatic in the living room for a while now, and my first attempt was to put an electric blue slipcover on the sofa (seen briefly here). For two months I tried to convince myself that I liked it, but it was just so dominating in all the wrong ways. The obvious focal point of our living room is the ginormous black forest-themed marble fireplace, and there's really no sense in trying to fight that with a bright blue sofa, you know?
So back to the store went the blue slipcover, up from the basement came the old white one, and all felt better…but I still needed the drama. On New Year's Eve morning, I Photoshopped a black wall onto a picture of the living room, sent it to Victoria with a bunch of question marks, got a thumbs-up…and started painting.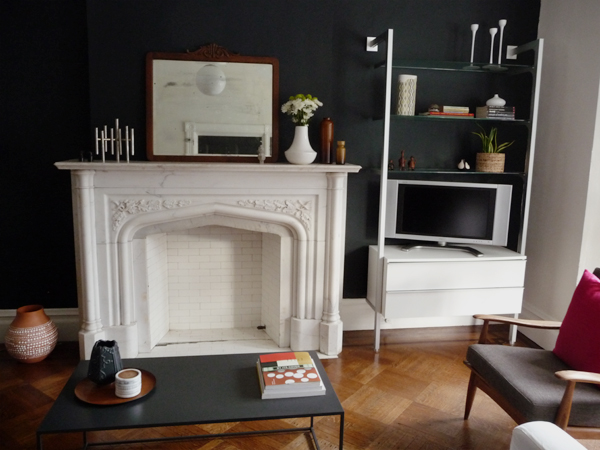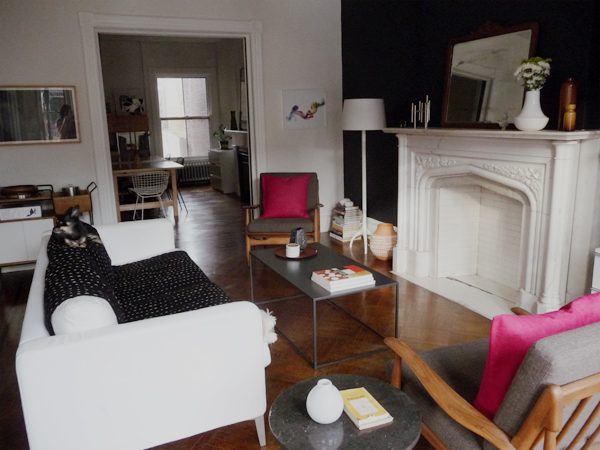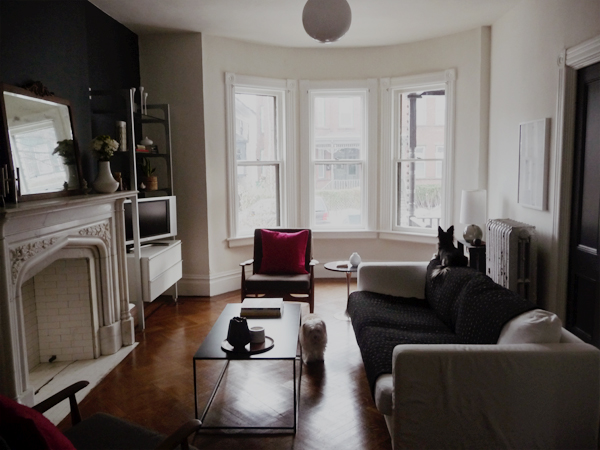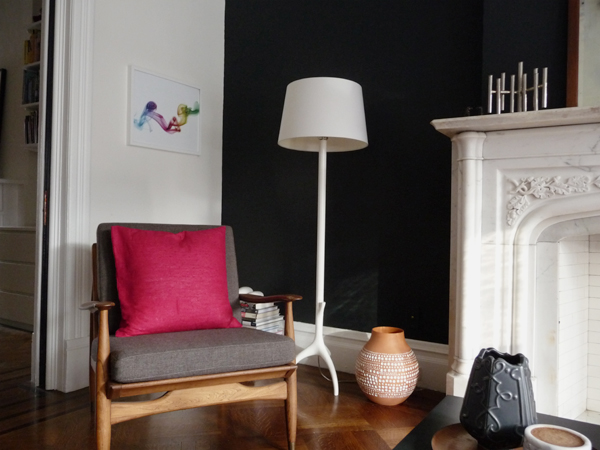 WE. LOVE. IT. SO. MUCH. I think Evan and I must have commented 3948754 times today on how how great it looks. The living room just feels so much more finished now. I know the black makes the room look a little more traditional and formal since the lighter, more ornate details in the room are being highlighted as a result, but I'm okay with that. My modernist instinct is to neutralize ornamental details, but this fireplace is my favorite original element in the entire house—so I'm embracing the traditional leanings this time.
As you can see, the room is puppy-approved! That's all that really matters.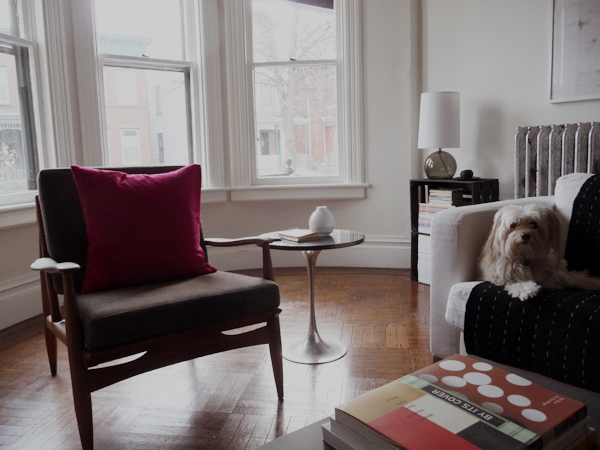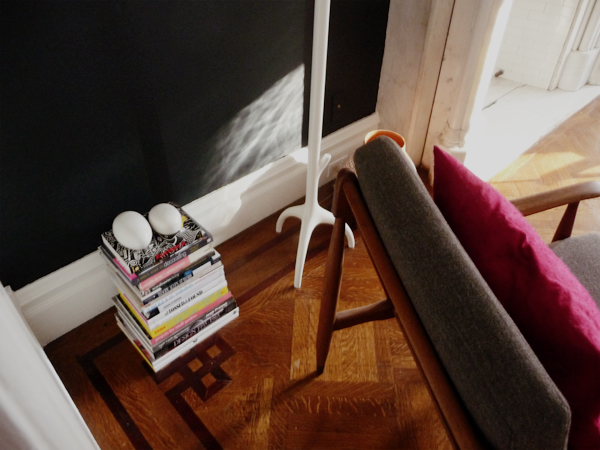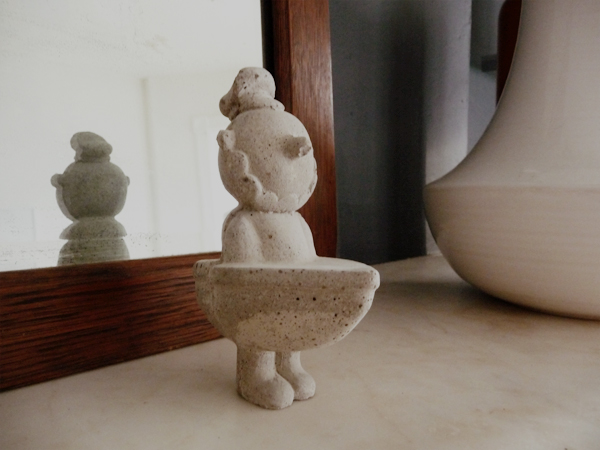 I gave Evan a sailor from Johan Pergenius (yes, that's the amazing Sandra Juto's husband) for Christmas. He came all the way from Sweden and has made a happy new home for himself here on our mantel.
Don't you want to paint something black now? The color is Benjamin Moore Soot, matte finish—the same paint I used in our bedroom and in the kitchen in our city apartment.