I know I already covered the "before and after" phases of the dressing room in part three of my house birthday posts, but last night I came across some "during" photos (I think from April 2006) that are just too amazing/horrible to not share.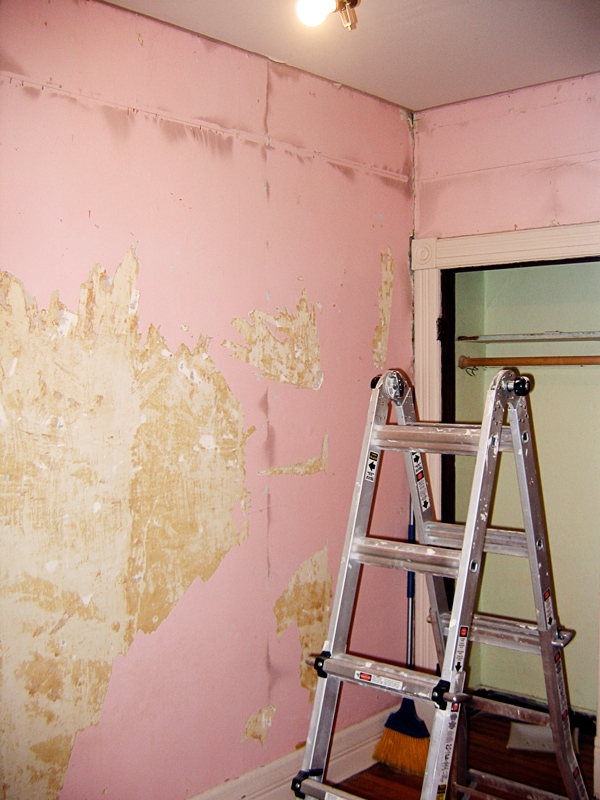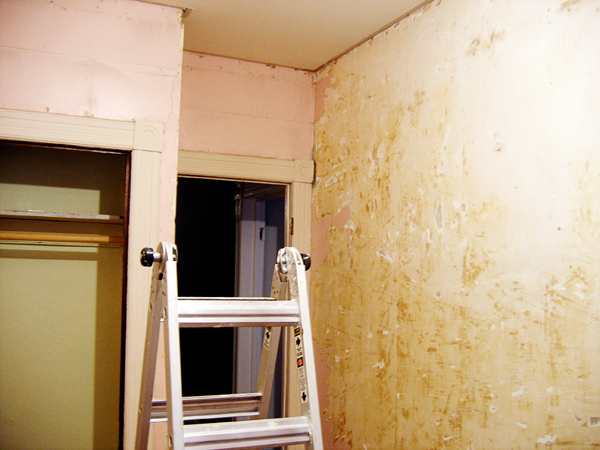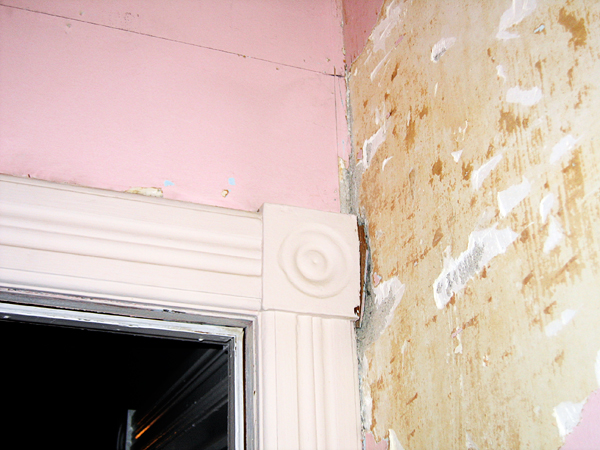 These photos were taken after we removed the fake wood paneling, before the room was fully replastered. When I talk about our renovation having been a lot more than just "a fresh coat of paint," this is exactly what I mean! I wish I had more photos of this stage of the process, but the truth is that I was too tired, too disgusted, and too anxious to move forward to think about documenting it.
Yikes, right? I always think it's funny when I'm reading the comments on "before and after" posts on some other websites and people complain about the lighting being different or the the photos being taken from different angles. Its like…geez, I'm sorry I wasn't thinking about my white balance when I was hanging off the ladder with a crowbar in one hand and a camera on the other, while wearing goggles and a face mask! Suffice to say, the difference here isn't just due to daylight and a better camera.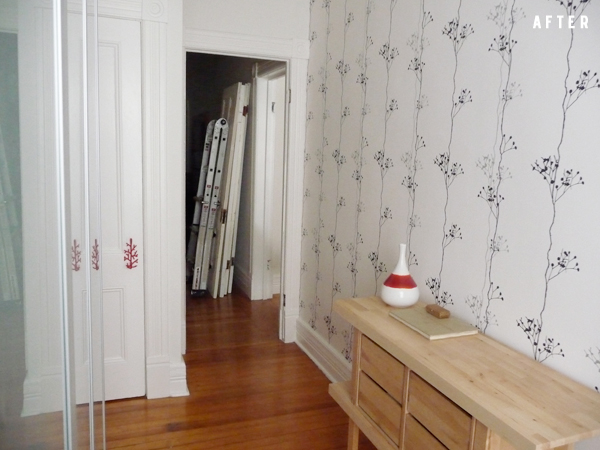 Yes, I've already posted it (and I should really take a more up-to-date picture now that those doors aren't in the hallway anymore, and one of them is actually hanging in the door frame—but I'm waiting until the window has been rehabbed to take new photos!), but here's the room after it was replastered, repainted, and wallpapered. Much less scary!!
See also:
• Five years ago, part one.
• Five years ago, part two.
• Five years ago, part three.
• Five years ago, part four.