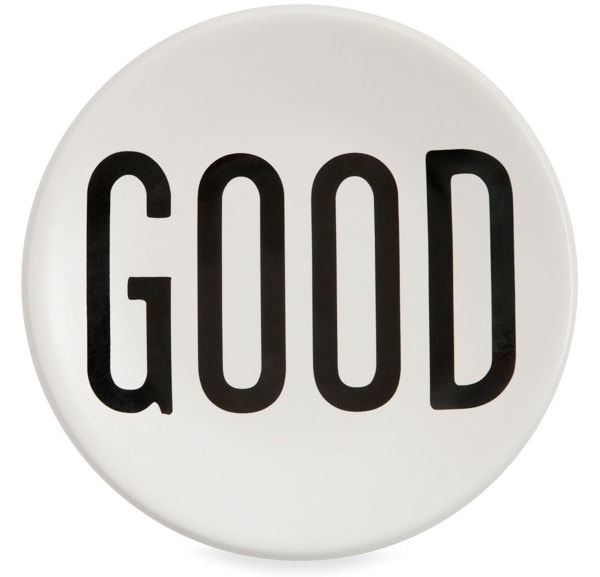 The second I spotted Diane Keaton's new line of housewares, K by Keaton, on Victoria's blog, I knew I had to do a little post of my own about it here. I love Diane. Everyone knows she's an incredible actor and a genuinely smart, funny person, but this passage from a 1993 issue of People magazine sums the source of much of my affection:
Always buttoned up at the neck, Keaton's getups bag to the ankles. [T]he whole look seems to swing on a misplaced need to hide her own body. She even wears a leotard and footless tights to swim. "I can't wear a swimsuit," she has said. "I can't wear a dress cut on the bias, it's over for me. I can't go to a formal and wear a formal gown." Instead, she went to the 1993 Oscars dressed as a papal chauffeur in a white tux, overcoat and beret, winning fashion bible W's designation as "worst-dressed star" of the evening. Sniped The New York Times, "She looked as if she were about to overheat."
I mean, they might as well be writing about me. You know, except for the part where she gets to go to the Oscars. So I love Diane—I think she's a hoot, and even though she's in both of my two favorite movies of all time (I probably don't need to say what they are, right?), I love that she also manages to make even the cruddiest of movies (I'm looking at you, Mad Money) watchable. Enjoyable, even.
So how cool is it that Diane Keaton now has this line of housewares that's completely gorgeous and perfect and black and white and seemingly made just for my house?!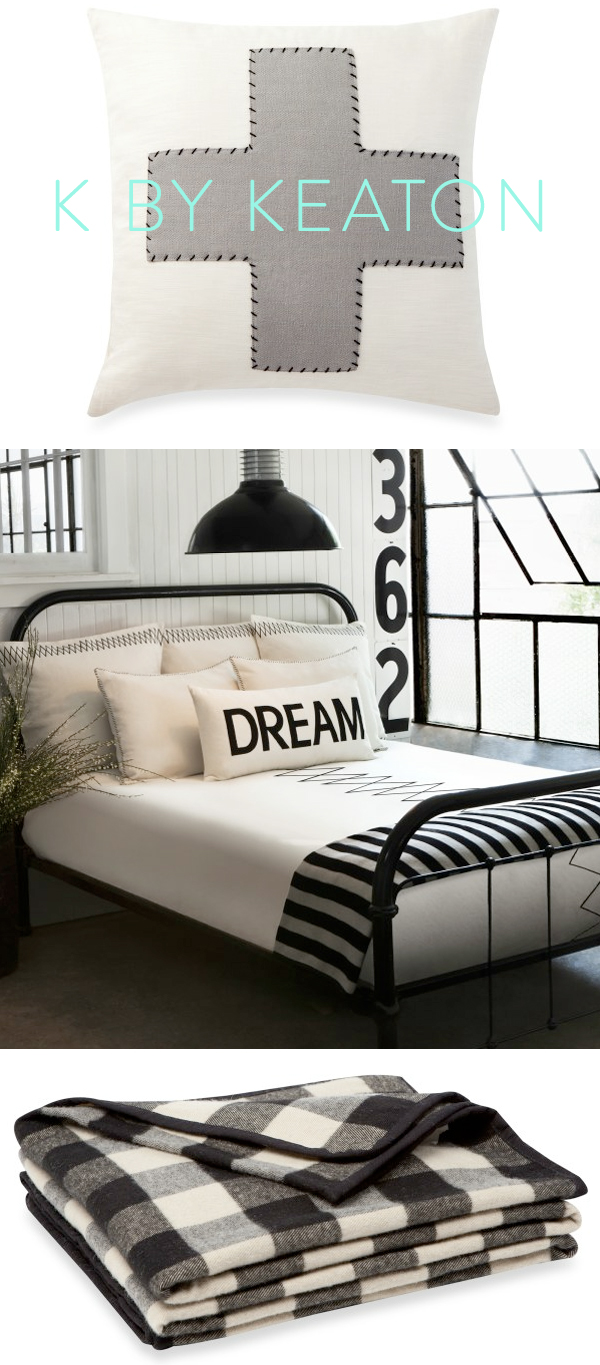 Yeah, I want all of these things. I don't know how I missed it, but Diane did an interview with the New York Times about the K by Keaton line a few months ago. Did you know she's an architectural preservationist and sits on the board of the Los Angeles Conservancy? Neat.
And even though it's got nothing to do with plates or blankets, I'm going to put this clip down here for no other reason than that it will make your day a little bit better. Love ya, DK.
p.s. Thanks again for the tip, Victoria!