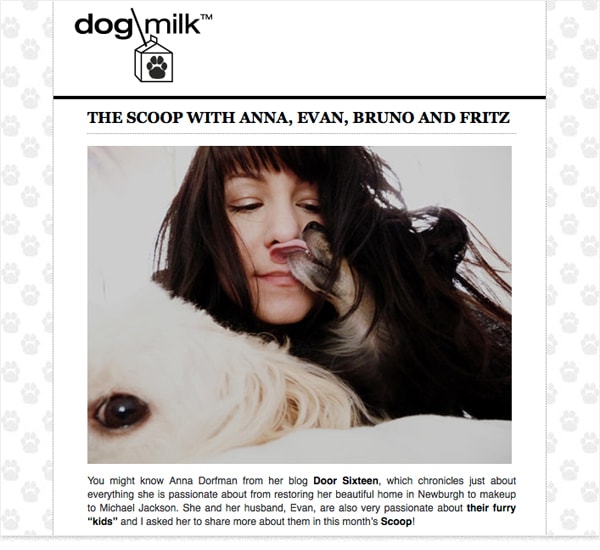 When Jaime from Design Milk asked if I'd like to do an interview about Bruno and Fritz for her design-y dog blog Dog Milk, I couldn't say YES fast enough! Evan and I both love talking about our furry little guys. Make sure you hop over to Dog Milk and take a look—I think it's a fun read!
(Needless to say, we've since remembered a dozen or so additional nicknames that we left off of the list. And yes, we really do use them all! It's a wonder either dog even knows his actual name.)
Thank you so much, Jaime!