I'm not sure if this was just a late '80s/early '90s thing or if gloomy kids are still spending their free time like I did, but when I was a teenager growing up in a small town in upstate New York, there existed a phenomena known as Teen Goth Nite. On Friday and Saturday nights, nightclubs would shut down alcohol service and open their doors to underage darklings in need of a dance party.
This seems totally weird to me now, but at the time, it was a real thing. It wasn't just one place, either—there was The Boardwalk in Brewster, Images in…geez, where was Images?, and, if you had enough cash for the train (and sufficient parental permission), there was the best place of all—The Bank in New York City. Out came the fishnets, the black lipstick, the crushed velvet, the hairspray, the 10-hole Docs and the sullen attitude, and we'd hit the road in search of others like us. And then we'd dance. And fret when our makeup ran from sweat.
EDIT: Ward 6!! That was the name of the other club I was trying to think of. Phew. I feel better now…
This mix is dedicated with every ounce of bloody love in my cold, dark heart to Nicole. May we always find a ride.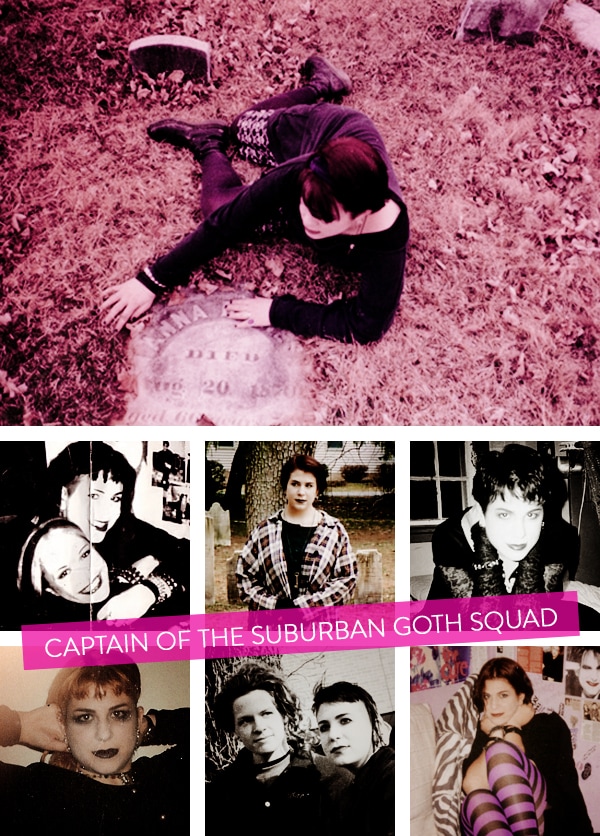 You can find and follow me on 8tracks as doorsixteen. Previous Mixes:
+ Summertime Jams
+ Friendship Bracelets