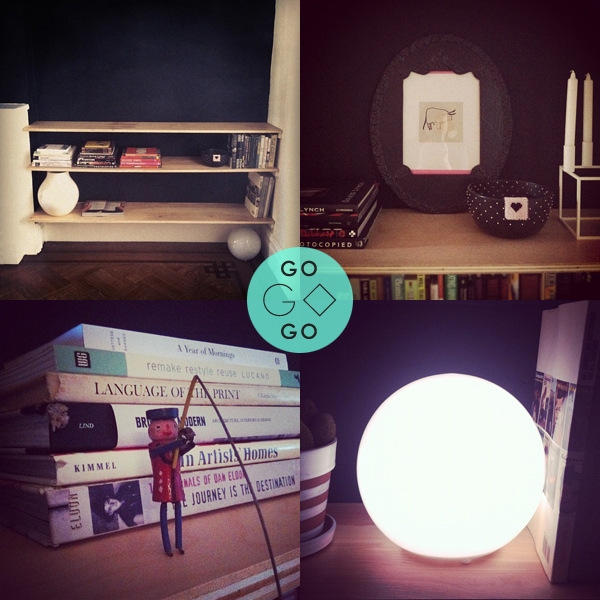 The bookshelf-building project has been going well (aside from the fact that the shelves don't really have many books on them yet), but it's been at the expense of the rest of the house. You know when you start working on something and you wind up having to make the most giant mess in the world and then you realize you have to actually finish this other project first and that leads to a secondary giant mess on top of the first mess, and you were up until 4AM and it still didn't make any difference and now you just feel sick but you also don't want to live in that MEGA-MESS you created?
That's how I'm feeling right now, and I have approximately 10 hours in which to make things better. Get it done.
TO-DO BEFORE 6PM:
+ PUT AWAY ALL THE STUFF.
+ Cut and mount roller shades in the kitchen.
+ Cut and mount roller shade in the guest bedroom.
+ Bring the records downstairs.
+ Hang the Flentsed mobile.
+ Hang the String light.
+ Clean bathrooms.
+ Clean kitchen.
+ Bring all tools and supplies to the basement.
+ Dust.
+ Vacuum.
+ Mop.
+ Frame stuff and then hang it on the walls.
(You'll note that several of these items are carried over from my vacation to-do list from a few weeks ago. Sigh…)