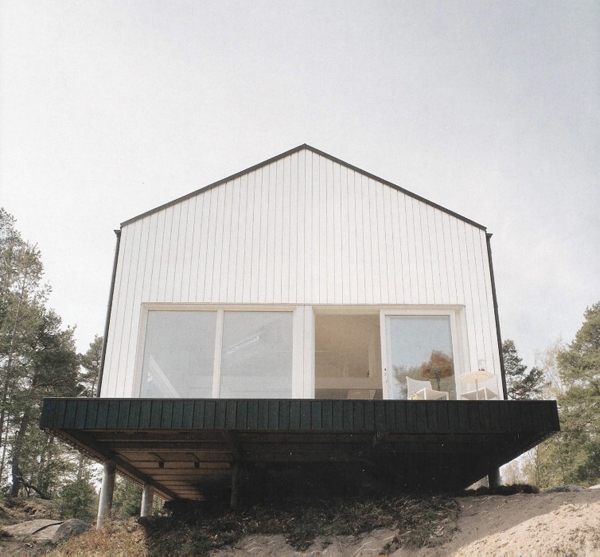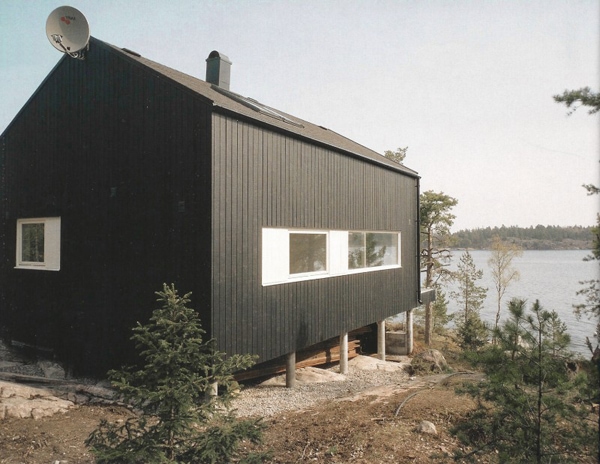 Beckman Villa, Stockholm // DAPstockholm, 2004
Welcome to a new, semi-regular D16 feature: Yeah, I could live there. Wherein I post pictures of houses I want to break into, kick out the inhabitants and move in.
Earlier today I was on the DAPstockholm website looking for pictures of these amazing rowhouses they designed a while back (how cool is that black–gray gradation of exterior colors?!), and this villa in Stockholm caught my eye.
White on the sunny/water side, black on the shady/trees side—it's got Anna written all over it, right? These photos were taken in 2004. I wonder what it looks like now that those little trees are probably a lot more mature. Must be heaven…
Yeah, I could live there.
p.s. Twenty bucks says my mother gasped out loud when she saw these photos. (Did you, Mommy?)