I buy a lot of cosmetics. Not that I wear much makeup at any given time (though I never go without unless I'm sleeping or in the shower), but there's a certain feeling of hope and anticipation in buying beauty products that I find extremely comforting. The promise of a new lipstick or an expensive tube of mascara…the idea that this will make my life better. Yes, it's a superficial improvement of self when a product turns out to live up to that promise, but I'm a believer in physical improvement as a means to further overall confidence.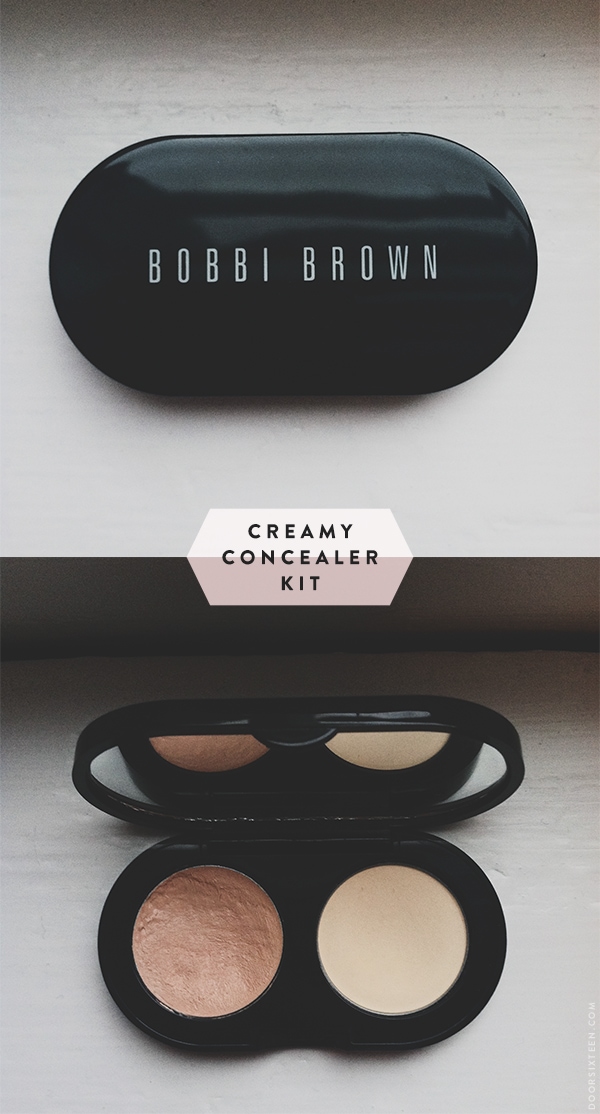 There is no type of product in my extensive arsenal of cosmetics that outnumbers the tubes, pans, pens and sticks of undereye concealer I've amassed over the years. I actually tried gathering them all up into one pile to take a photo for this post, but it was just too embarrassing (though apparently not so embarrassing that I won't write about it, haha). Dozens of concealers, all purchased with the hope that they would eradicate the dark circles under my eyes while still looking natural and not creasing, caking, making my mascara smudge, or wearing off by lunchtime.
I'm not going to name any names, but a certain female parent of mine passed along her genetic dark undereye circles to me (alas, I did not get her lovely blue eyes to go along with them), and no matter how much sleep I get, water I drink or vitamin supplements I take, those suckers aren't going anywhere. We talk about undereye circles sometimes, that certain female parent and I, and she shares my sense of hopefulness about someday discovering that perfect product, the holy grail of concealers…
Well, I think I may have found it. About a month ago, I was (as usual) whining about my undereye circles on Twitter, and Gala asked if I'd ever tried Bobbi Brown's Creamy Concealer Kit. At first I said yes, but then realized I was confusing it with her Corrector, which never really worked out for me. Anyway, blah blah blah, I went out and bought the concealer, because that's what I do. I buy concealer. Then I bring it home, try it out, like it for a week, stop liking it, throw it in a drawer, and move on to the next contender.
You know what? I've been using this undereye concealer (my shade is Warm Ivory) for a whole month now, and I still LOVE it. Really! It took me a couple of days to get the hang of applying it right, but now that I have it down, I think I can honestly say that my quest for finding the perfect undereye concealer is OVER (at least until some other product comes along that I just have to try, but let's not talk about that right now).
Here's how I put it on:
After moisturizing, I wait a few minutes to let everything sink in. Then I use a synthetic taklon brush to apply the tiniest amount of concealer under my eyes, patting it in a bit with my ring finger as I go. A little really goes a long way. Once everything is covered up, I use a shadow blending brush to tap on the setting powder (that's what's in the right side of the pan). Done! And it lasts all day without creasing or looking dry and crepe-y. No smudged mascara, either. And I get to not look like I've been living in a windowless basement for a decade.
I'll be sure to let my mother…I mean a certain female parent of mine know the good news.