Since Fritz and Bruno don't put much effort into their Halloween costumes (they go as a flightless goat-bat & a baby polar bear every year), I thought it would be fun to do a retrospective of my favorite dog's getups from the last four years. Presenting…MAMMA BISCUIT! Mamma is the beloved pug of my dear friends Tommy and John, and she's been featured here at D16 enough times to warrant having her very own tag. I adore Mamma B! Her pink and gentle demeanor never fail to make me happy on a bad day, and she has an awesome blog, too.
Let's begin with Mamma Biscuit's INCREDIBLE costume for Halloween 2013, Dame Vivienne Westwood.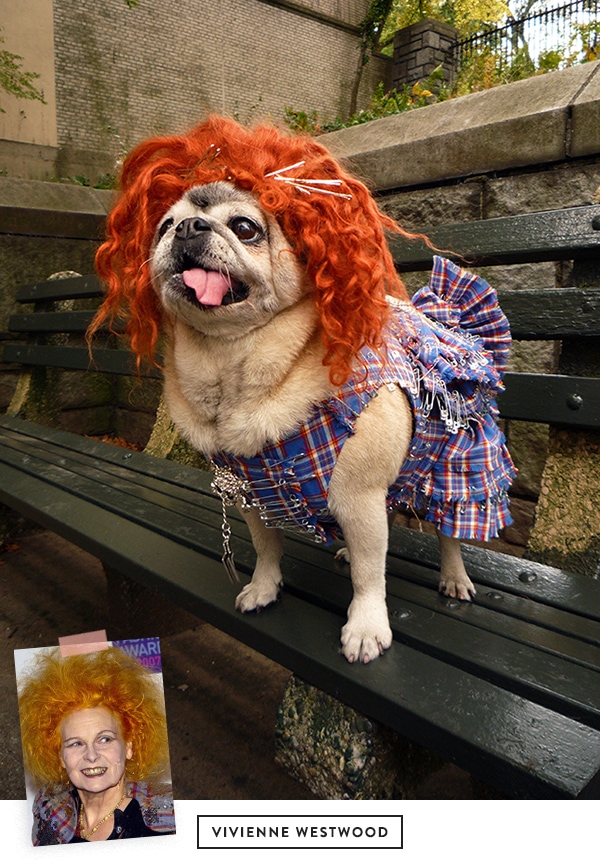 I mean…my goodness. Mamma really outdid herself this year, and she's getting all kinds of press for her efforts! She's been on the Huffington Post, Time Out New York, Gothamist, Cute Overload, Mashable and even Vanity Fair! It's no surprise, really — just look at that attitude. Mamma Biscuit's attention to detail (not to mention her natural punk attitude) are unparalleled.
If you want to see more of Mamma Biscuit's homage to Vivienne Westwood (and why wouldn't you?!) as well ever ever-stylish and handsome man-handlers, head over to her blog. PUG SAVE THE QUEEN!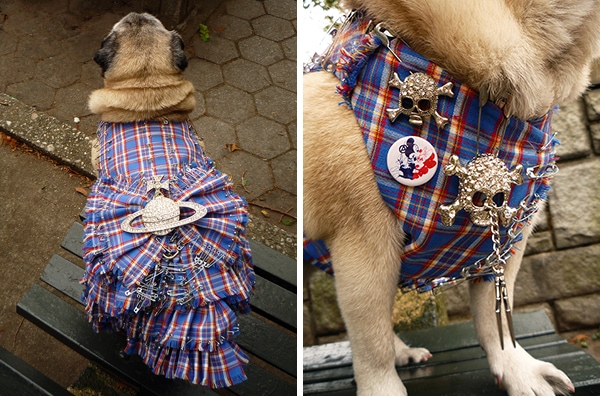 And now, a look back…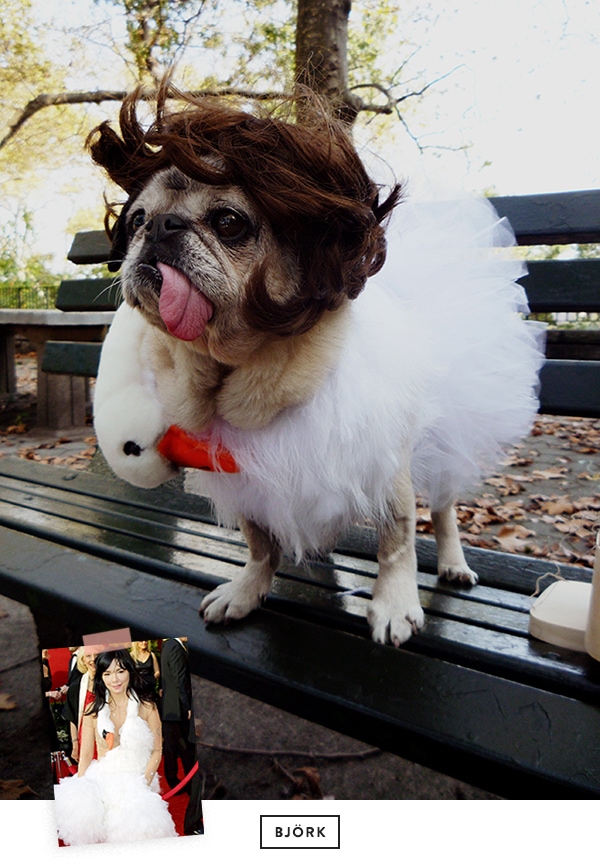 Last year, Mamma Biscuit channeled Björk in her fabulous Marjan Pejoski swan dress from the Academy Awards.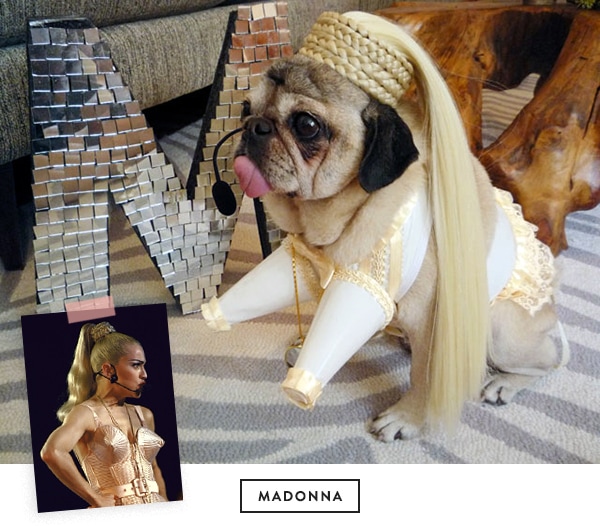 In 2011, Gaultier's look for Madonna's Blond Ambition tour inspired Mamma to put on a cone bra and headset and hit the streets.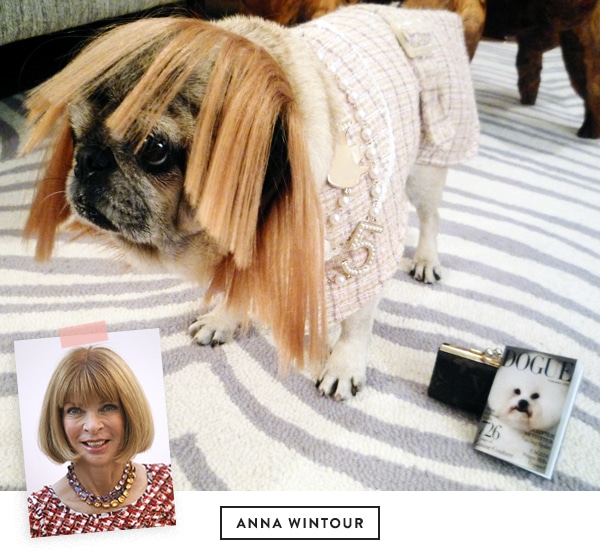 And of course the look that started it all, Mamma Biscuit as Anna Wintour. How far she's come!
On a more serious (but no less uplifting) note, Mamma Biscuit's story is an important reminder of why adopting dogs and other animals in need of permanent homes is so, so important — and of how rewarding the experience can be for everyone involved. Mamma is a puppy mill rescue who spent seven years of her life caged indoors and was forced to produce over 100 puppies against her will. Only when Curly Tail Pug Rescue (and John and Tommy, of course!) came to her aid did she finally get to experience running in the grass, peanut butter treats, warm cuddles from her humans in a big bed, and all of the other luxuries of life that she deserves. Mamma is a triumph of good spirit, and an inspiration to us all.
Happy Halloween!