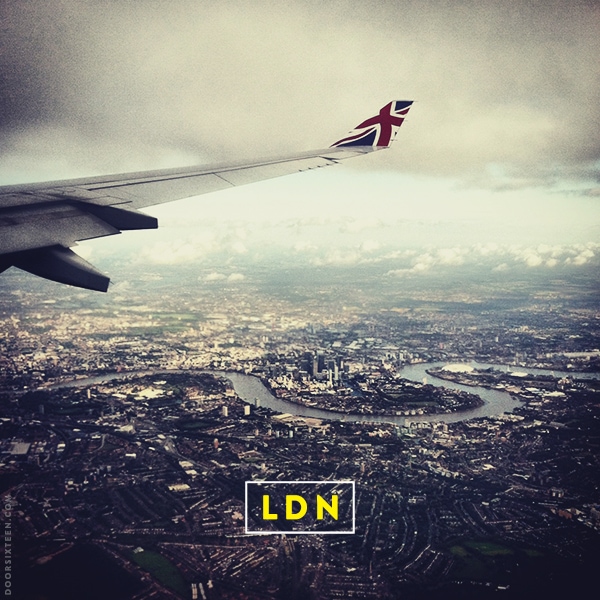 I did it! I got on a plane all by myself and flew to another place that is not in New York. I even used money that isn't dollars! Good thing I know how to speak English. There was a snafu at the airport that culminated in having to unexpectedly take a taxi to my destination, but it all turned out just fine. My driver was a former schoolteacher who gave it all up for a new career as a cabbie, and he was very excited to talk to someone from New York about the whole thing. His entire knowledge of NYC seemed to come from watching Taxi Driver and Saturday Night Fever, so he was a bit disappointed that I don't have a classic New York accent, but I tried to represent my city well! (He was also slightly obsessed with Florida and Disney World, two things I know virtually nothing about, but I listened and smiled and tried to be impressed when told about his daughter's wedding at Cinderella's Castle…)
Yesterday was really just spent recovering from my overnight flight and relaxing, and I actually woke up this morning at 7:00 AM London time with no alarm clock, so hopefully I've avoided getting bad jet lag. I've opted to not really make plans and instead leave that up to my host, and that's keeping me from being swallowed up by all of the travel-related anxieties I've written about having. So today we're heading to the Tate and the Design Museum, both of which I'm sure I'll enjoy immensely.
Look at me! Traveling!
p.s. I've been told that I have to decide what to do on Saturday. So…here's your chance: If I can only do ONE thing on Saturday in London, what should it be? (Keep in mind that I have zero interest in the royal family, etc.)