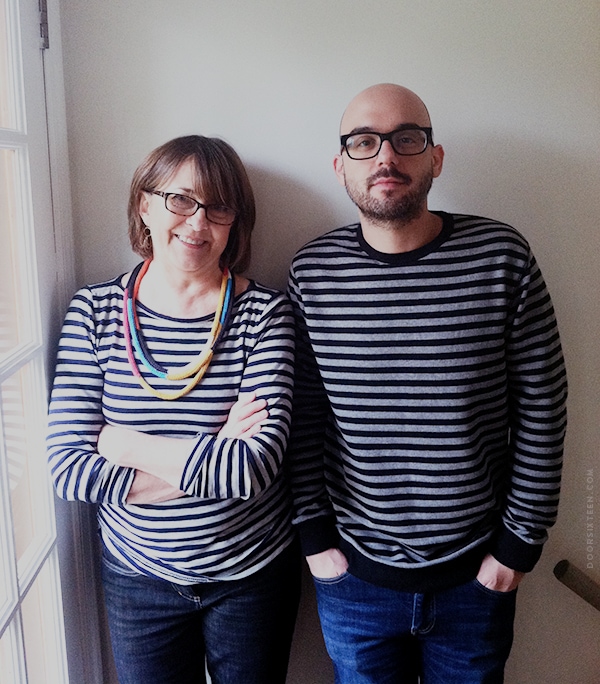 This is Mommy and Evan, both looking very cute in stripes over the weekend. I wonder if they called each other in the morning and planned their outfits. They claim coincidence, but I'm not so sure!
Isn't that color-blocked, knitted necklace my mother is wearing great? I gave it to her for her birthday. It's the work of Nguyen Le, a crafter based in Brooklyn who sells handmade accessories under the name KnitKnit. I found it at Clay Wood & Cotton in Beacon (which is a great little store to check out if you happen to be up that way), but you can get one through the KnitKnit Etsy shop.
That's all. Amid all of the hurricane news and anxiety over tomorrow's presidential election, I felt the need to post something that just makes me smile. My mother and my husband make me smile, especially when they're in matching stripes.