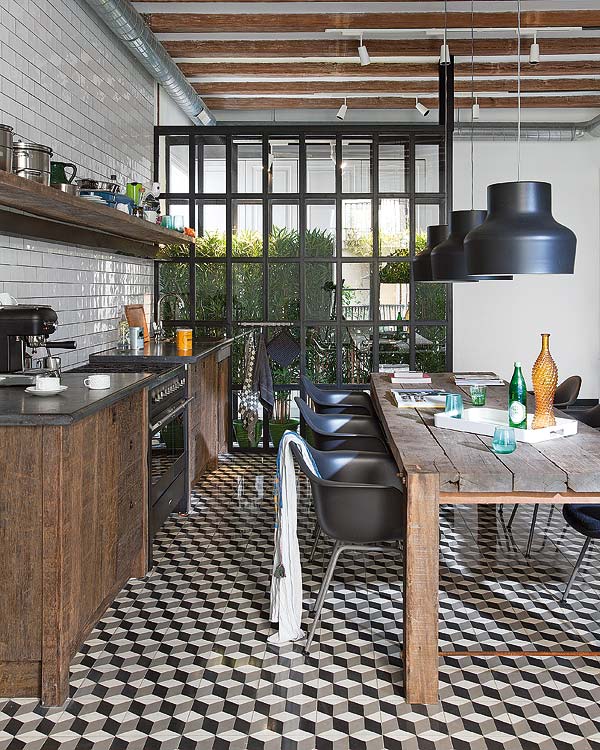 Yeah, I could live there is a not-so-semi-new, occasional D16 feature wherein I post pictures of homes I want to break into, kick out the inhabitants and move in. Today I'm specifically planning to move into a kitchen in Barcelona designed by Daniel Perez and Felipe Araujo of Egue y Seta studio.
Yes, I could live in a kitchen—as long as it's this kitchen. I mean…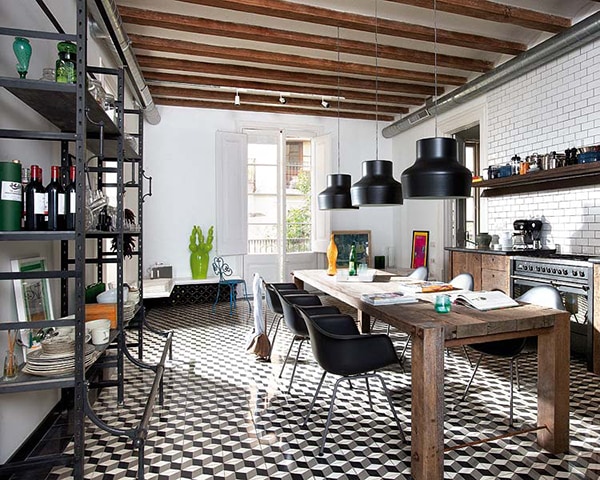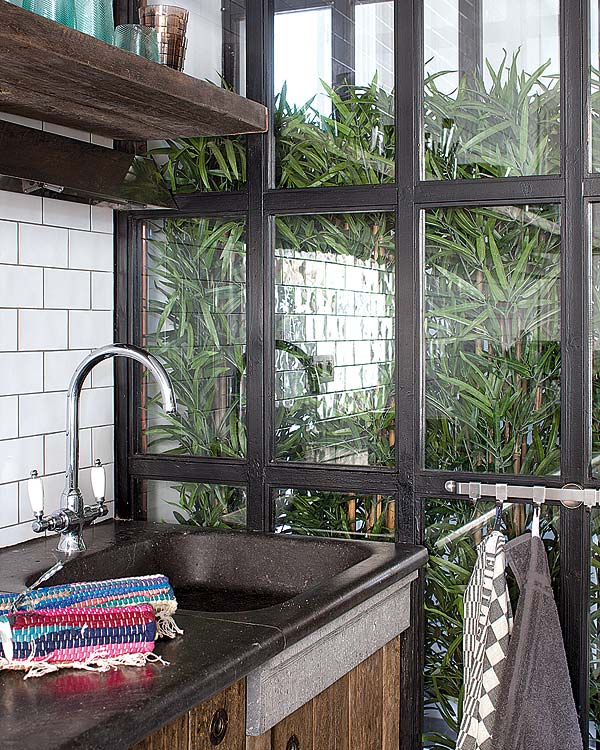 HOW CAN IT BE SO PERFECT?! The floor tiles!!! I've seen these Q*bert-esque cement tiles in use before, but never on this kind of scale and never with results quite at this level of breathtaking. It's not just the floor tiles, though, it's everything. EVERY. SINGLE. THING. I'm ready to set up a little bedroll in the corner and make myself at home.
DETAILS:
✚ Interior design by Daniel Perez and Felipe Araujo of Egue y Seta studio
✚ See more photos of this amazing house at Micasa and at Egue y Seta
I got so inspired by these photos that I even put together my own little collage (please don't make me call it a "mood board"). I'm seriously wondering if there's some way I can find a place to use those tiles in MY kitchen! Doing the whole floor would be crazily expensive, but maybe a tiled doormat by the back door or something like that? That could happen.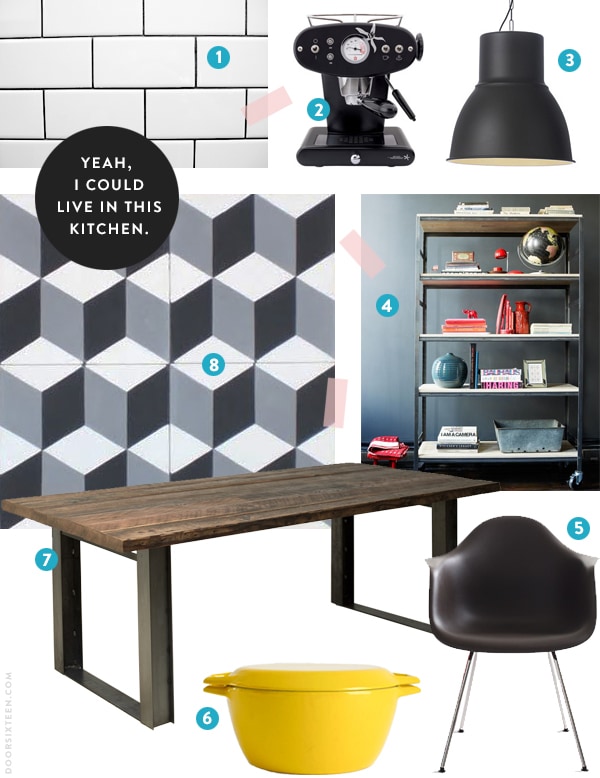 1. American Olean 3×6″ subway tiles
2. Francis Francis X1 espresso machine
3. HEKTAR pendant lamp, IKEA
4. Design Workshop rolling cart, West Elm Market
5. Eames DAX armchair
6. Vintage cast iron pot, Hindsvik
7. Mt Whitney table, Blake Avenue
8. Cubes geometric cement tile, Villa Lagoon
Kitchen spotted via Desire to Inspire (thanks to Tina for the tip!)