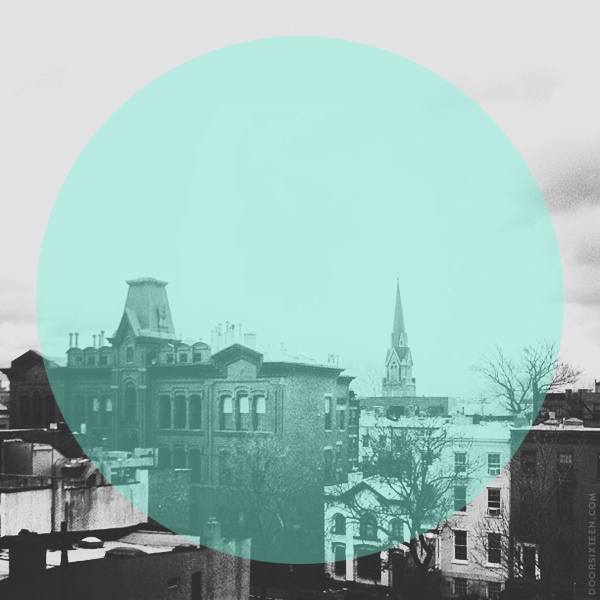 Sorry to leave you with those yelling goats for so long! Friday was our big Brooklyn moving day. We said goodbye to DUMBO and hello (again) to Cobble Hill. The two neighborhoods are only a mile apart, but they have very different personalities. Even though we moved out of our first Cobble Hill apartment ten years ago, it still feels like home to both of us. So good to be back! The photo above is the view from our new kitchen. The sunrises are beautiful.
We won't have internet access in the new place until Thursday (seems so ridiculous that in 2013 they still have to make an appointment to bring you a modem in person and "install" it for you!), so I've been using my time to clean, unpack, clean and clean some more. I've moved many times in my adult life, and I never feel comfortable in a new place until I've scrubbed every surface. This apartment is pretty huge, so it's taking a while!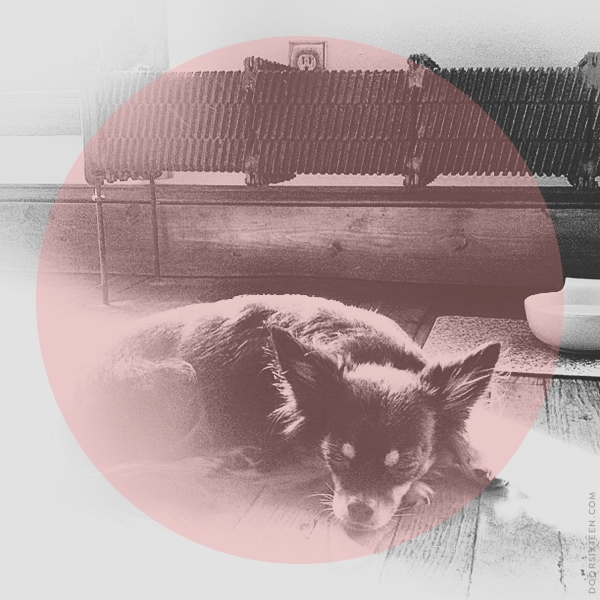 The dogs are in HEAVEN. The new kitchen gets a ton of sunlight, so they basically spend their entire days now sleeping and moving slowly across the floor like hot dogs on a roller. It's also very quiet in the new place, so their naps aren't interrupted by barking patrol duties.
Isn't that radiator crazy? There are two of them, and I'm told they're some kind of old industrial model that's supposed to be behind a wall. Whatever the story is, they're very weird and a little scary looking and I love them.
Lots of photos to come once I have steady internet access!!